Ja Rule forced to deny leaving wife for prison cell mate
The rapper's wife made the claims during an MTV documentary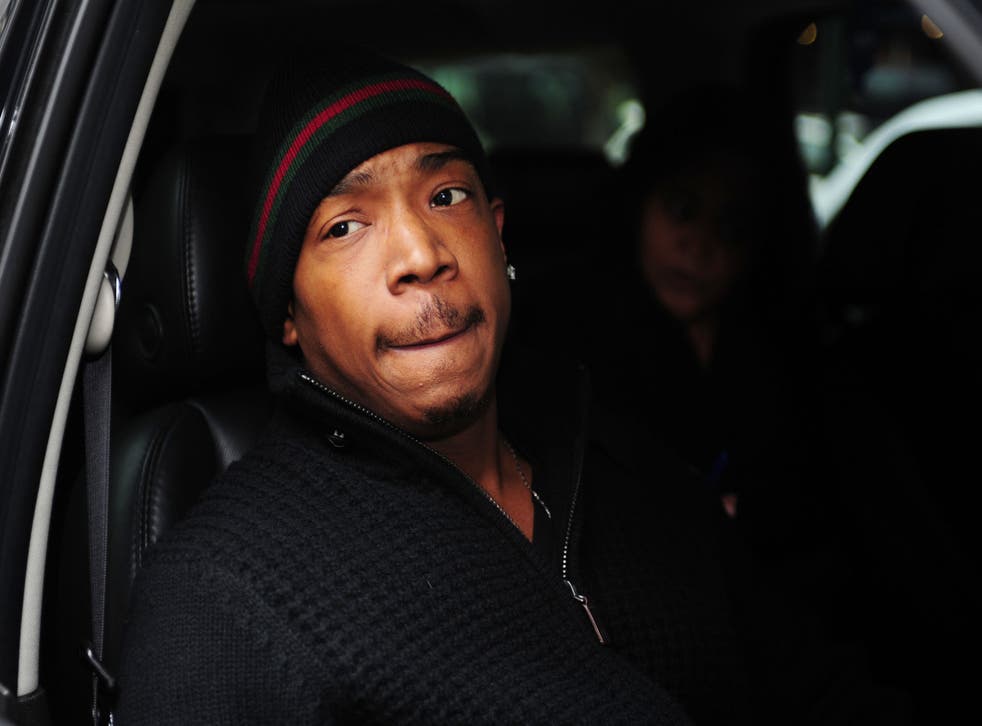 Ja Rule has been forced to deny that he left his wife, Aisha Atkins, for a prison cell mate.
Atkins made the claim during an MTV documentary called Married Life After Prison. The quotes were subsequently shared online.
According to the Metro, Atkins said: "He wrote all them love songs and still don't know how to treat a b**ch... We spent ten-plus years building our marriage but it only took him two to decide he'd rather suck a d**k than be with his wife."
The American rapper – real name Jeffrey Atkins – has since taken to Twitter to dismiss the accusations, posting: "Ok I guess I have to address the idiots these rumors are FALSE LIES made up by some non mf factor website CLOWNS lmao...[sic]"
Ja Rule, 37, was released from prison earlier this year. He was incarcerated in Ray Brook jail, New York, after being sentenced to 28 months for failing to pay £710,000 in taxes. He was also sentenced to two years in jail for illegally possessing a semi-automatic handgun, discovered by police in his car after he played a concert in the city in 2007.
The same year, the star came under fire after making a series of homophobic comments, which also saw him publicly lambast MTV: the same network that broadcast the documentary in question, Married Life After Prison.
Speaking to Complex magazine at the time, he said: "We need to go step to MTV and Viacom, and let's talk about all these f**king shows that they have on MTV that is promoting homosexuality, that my kids can't watch this sh*t.
"Dating shows that's showing two guys or two girls in mid-afternoon. Let's talk about sh*t like that! If that's not f*cking up America, I don't know what is."
He later clarified his remarks to Spinner, saying that he had been "a very avid speaker for all people's rights and people having their own preference" and that his comments were"taken out of context."
"We're focused on the wrong things — like, our country is at war right now. These things are more of a problem to me. Like another case I just read about: young ladies being raped by six white men. These are the stories that should be popping up on my TV screen. That's what I was talking about, and somehow it got spun into some other sh*t."
The peak of Ja Rule's chart success stories came in the early 00s, when he scored two number one albums for Rule 3:36 (2000) and Pain Is Love (2001). However, he is perhaps most famous for his collaborations with a number of female R'n'B stars, including Jennifer Lopez ("I'm Real", "Ain't It Funny"), Ashanti ("Always On Time") and Christina Milian ("Between Me & You").
Ja Rule recently starred as a repenting drug dealer in movie I'm in Love With A Church Girl, which lists God as an executive producer in the credits.
Join our new commenting forum
Join thought-provoking conversations, follow other Independent readers and see their replies