Jane Goldman deletes Twitter account after family bombarded with abuse by sci-fi fans over Jonathan Ross hosting Hugo Awards
The screenwriter hit back at authors who called her husband a 'misogynist' and claimed he would call out their weight issues at the event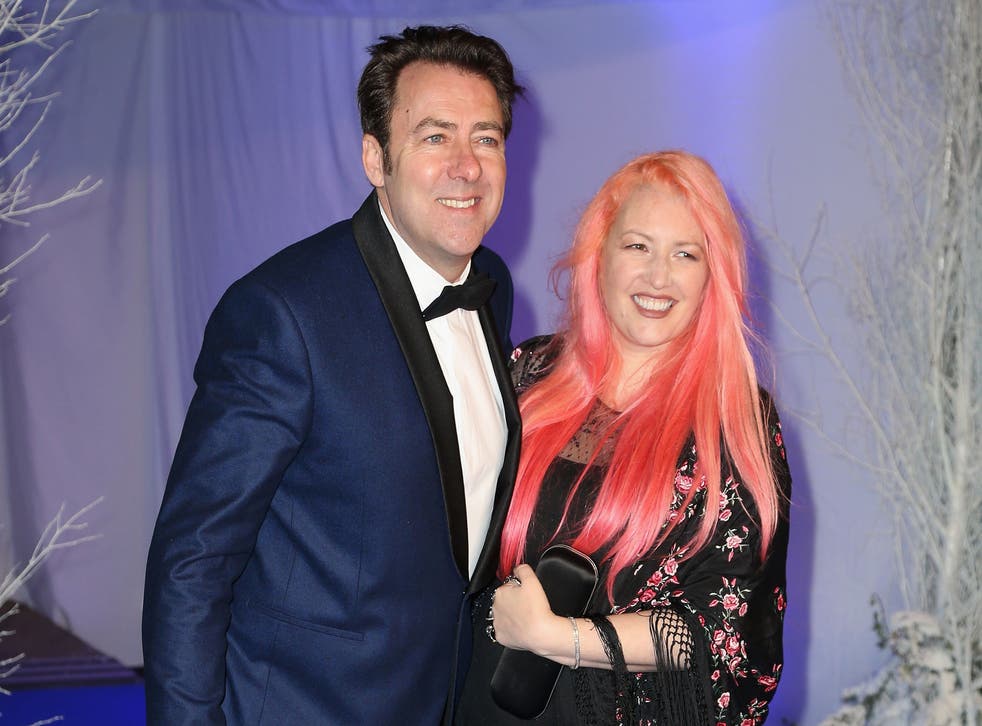 Screenwriter Jane Goldman, the wife of Jonathan Ross, deleted her Twitter account after she was bombarded with abuse following the news that her husband was set to host a sci-fi awards ceremony.
The ITV presenter came under heavy criticism from fans of the genre and prominent writers alike, who were angered by the decision to employ him as host of the annual Hugo Awards in London in August.
"Ross has past form for using women with weight issues as the butt of his humour," author Charles Stross said of the hire.
"I've really enjoyed knowing that, were I to be nominated for a Hugo, the host wouldn't see me and make fat jokes," Hugo award-winning writer Seanan McGuire added. "Like, that thought has actually crossed my mind, when shopping for Hugo dresses, 'The host won't mock me'."
"If people genuinely believe I would upset them or those they care about then I'd rather not spoil their night ... I agreed because I love sf. And because Neil Gaiman asked me," Ross wrote in response.
He later made the following announcement: "I have decided to withdraw from hosting the Hugo's @loncon3 in response to some who would rather I weren't there. Have a lovely convention."
The backlash also prompted Ross's daughter Honey Kinney, 17, to respond to the author on the micro blogging site. She posted at McGuire: "I'm Jonathan's overweight daughter and I assure you there are few men more kind & sensitive towards women's body issues."
Goldman, her mother, 43, also tweeted at McGuire before scrapping her account.
"Reading all your yay! women! tweets this morning, while you rudely ignore a real, live 17 yr old girl ... whom you hurt deeply with your words, is jaw-dropping[sic].
"You falsely accuse her father of sizeism, she gathers the courage to speak to a bullying adult with 12.5k followers ... and you ignored her and casually blathered on about the Oscars. Don't worry about the three real women whose weekend you ruined (me and my daughters).
"Women like you. Who worry about what to wear and get called fat. And feel loved and protected by the man you slandered, and who were brought to tears not by imaginary words, but by your ill-considered poison. You owe my daughter a reply."
She then deleted her account:

Goldman and Ross have been married since 1988, when they were just 18 years old.
She is best known for co-writing the screenplays for the rebooted X-Men prequels and the Kick-Ass series with director Matthew Vaughn.
Goldman is currently working on the screenplay for The Secret Service, a spy film based on the comic of the same name. The film is scheduled for a 2015 release date.
Register for free to continue reading
Registration is a free and easy way to support our truly independent journalism
By registering, you will also enjoy limited access to Premium articles, exclusive newsletters, commenting, and virtual events with our leading journalists
Already have an account? sign in
Register for free to continue reading
Registration is a free and easy way to support our truly independent journalism
By registering, you will also enjoy limited access to Premium articles, exclusive newsletters, commenting, and virtual events with our leading journalists
Already have an account? sign in
Join our new commenting forum
Join thought-provoking conversations, follow other Independent readers and see their replies