Jimi Jamison: Singer who helped revive the fortunes of Survivor and went on to write and record the 'Baywatch' theme tune
Pierre Perrone
Tuesday 23 September 2014 18:00 Comments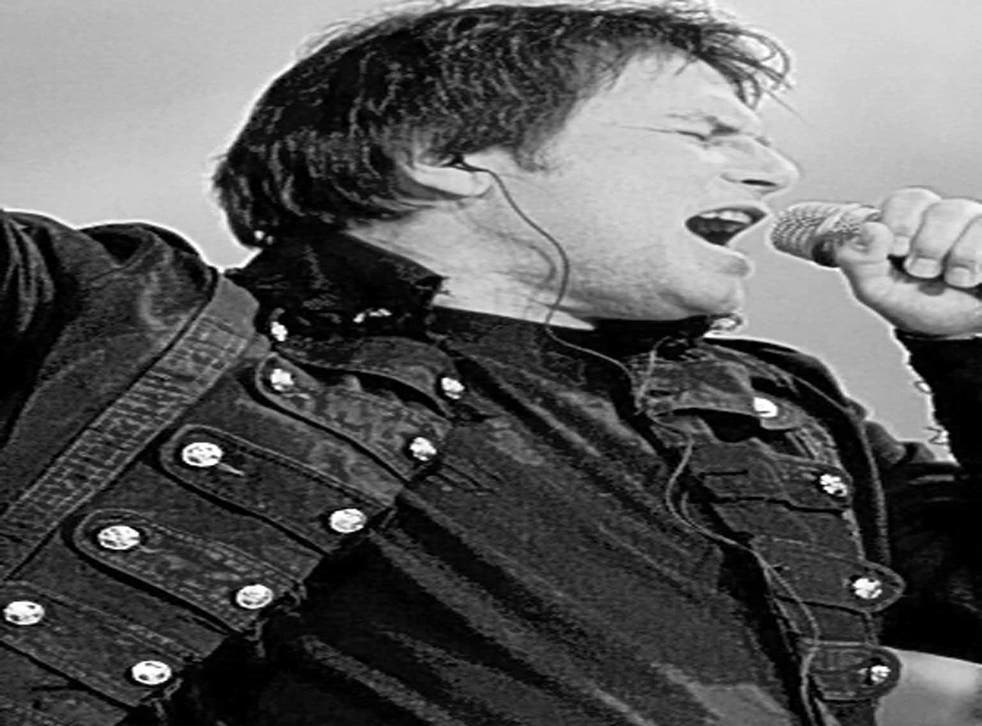 When the Mississippi-born vocalist Jimi Jamison joined the US adult-oriented rock band Survivor in 1984, they were at a low ebb, with a flop album on their hands as they struggled to follow up their worldwide No 1 "Eye Of The Tiger". Their beret-wearing lead singer Dave Bickler had undergone a throat polyp operation and struggled to complete concerts, so the group's primary songwriters and de facto leaders, Jim Peterik and David Sullivan, decided to try out Jamison, the good-looking former frontman of the heavy metal band Cobra.
He brought a new dynamism to Survivor, who enjoyed a swift renaissance with "The Moment of Truth", the theme song to the 1984 film The Karate Kid, followed by a hat-trick of US hits, "I Can't Hold Back", "High On You" and "The Search Is Over". In 1985 they scored another global smash with "Burning Heart", a near-rewrite of "Eye Of The Tiger", on the soundtrack to Rocky IV.
Jamison's powerful, yearning voice, arguably more engaging than Bickler's, featured on several more Survivor hits – "Is This Love", "How Much Love", "Man Against The World", the latter a rare Jamison co-write – as they continued in the slipstream of Journey, Toto and REO Speedwagon, the AOR giants who have also changed frontmen over the years. When Sullivan put Survivor on hiatus in 1989, Jamison continued to use the name and became embroiled in a trademark battle he lost in 1999. However, the following year, he again joined forces with Sullivan, first until 2006, then over the last 18 months, when they teamed up with Bickler and did justice to the whole Survivor catalogue by featuring both vocalists.
A self-taught musician proficient on guitar, piano and trumpet, Jamison grew up in Memphis, where he caught a glimpse of Elvis Presley riding a motorcycle. He spent four years at a jingle company, where he honed his versatile style. He also befriended ZZ Top, for whom he later sang backing vocals. In 1989 he was approached to replace Ian Gillan in the revived Deep Purple franchise but, according to keyboard-player Jon Lord, his "Italian-American managers" wouldn't let him, and they recruited the Rainbow frontman Joe Lynn Turner instead.
Jamison enjoyed further success when he co-wrote and recorded "I'm Always Here", which in 1991 replaced Peter Cetera's "Save Me" as the theme song for Baywatch. Despite its blandness the track retained some of the Memphis soul grit Jamison had enjoyed performing in his teens. He died at home of a heart attack.
Jimmy Wayne Jamison, singer, songwriter and musician: born Mississippi 23 August 1951; married Debbie (two daughters, one son); died Memphis 31 August 2014.
Register for free to continue reading
Registration is a free and easy way to support our truly independent journalism
By registering, you will also enjoy limited access to Premium articles, exclusive newsletters, commenting, and virtual events with our leading journalists
Already have an account? sign in
Join our new commenting forum
Join thought-provoking conversations, follow other Independent readers and see their replies