John Cleese blames his problems with women on 'tyrant' late mother
The comedian, who married his fourth wife two years ago, said he spent a lot of his childhood 'walking on eggshells' around his mother
Daisy Wyatt
Monday 29 September 2014 10:32 Comments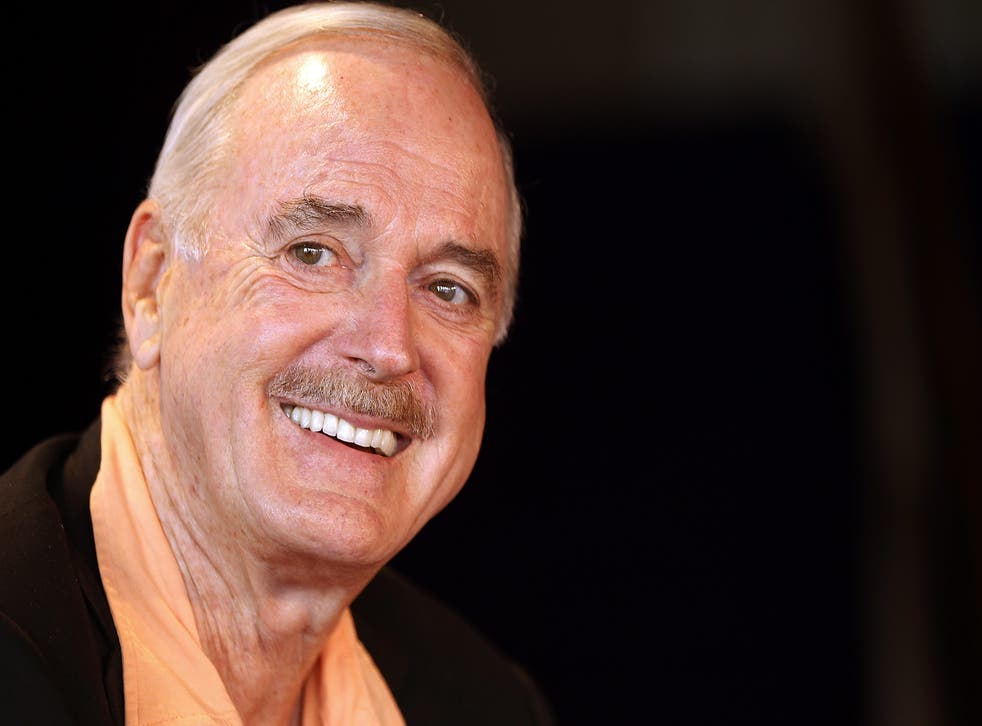 John Cleese has blamed his "tyrant" late mother for his years of therapy and problems with women.
The comedian, 74, who married his fourth wife Jennifer Wade in 2012, said his mother Muriel had "utterly egotistical impulses" and he spent a lot of his life "walking on eggshells" when dealing with her.
The Monty Python star said he lacked any affection for his mother during his childhood.
"It is said you shouldn't speak ill of the dead but it seems to me an ideal opportunity," he told the Sunday Times Magazine.
"I don't want to get too dark and depressing but she was emotionally difficult. She was a tyrant."
In an extract of his new autobiography, So, Anyway, published in the magazine, he wrote: "It cannot be a coincidence that I spent such a large part of my life in some form of therapy and that the vast majority of the problems I was dealing with involved relationships with women.
"My ingrained habit of walking on eggshells when dealing with my mother dominated my romantic liaisons for many years."
Cleese married his first wife, Fawlty Towers co-star Connie Booth in 1968. The marriage lasted ten years and the couple divorced in 1978.
He married his second wife, American actress Barbara Trentham in 1981; and his third wife, American psychotherapist Alyce Eichelberger in 1992.
The comedian married his fourth wife, Jennifer Wade – who is 31 years his junior – in 2012.
Cleese has published a number of books about psychology, including Families and How to Survive Them and Life and How to Survive It in collaboration with psychiatrist Robin Skynner.
Register for free to continue reading
Registration is a free and easy way to support our truly independent journalism
By registering, you will also enjoy limited access to Premium articles, exclusive newsletters, commenting, and virtual events with our leading journalists
Already have an account? sign in
Join our new commenting forum
Join thought-provoking conversations, follow other Independent readers and see their replies