John Lydon: 'I feel a bit responsible for Sid Vicious' death'
The former Sex Pistol says he feels bad that he brought the bassist - who died of a heroin overdose - into the band
Natasha Culzac
Monday 13 October 2014 15:14 Comments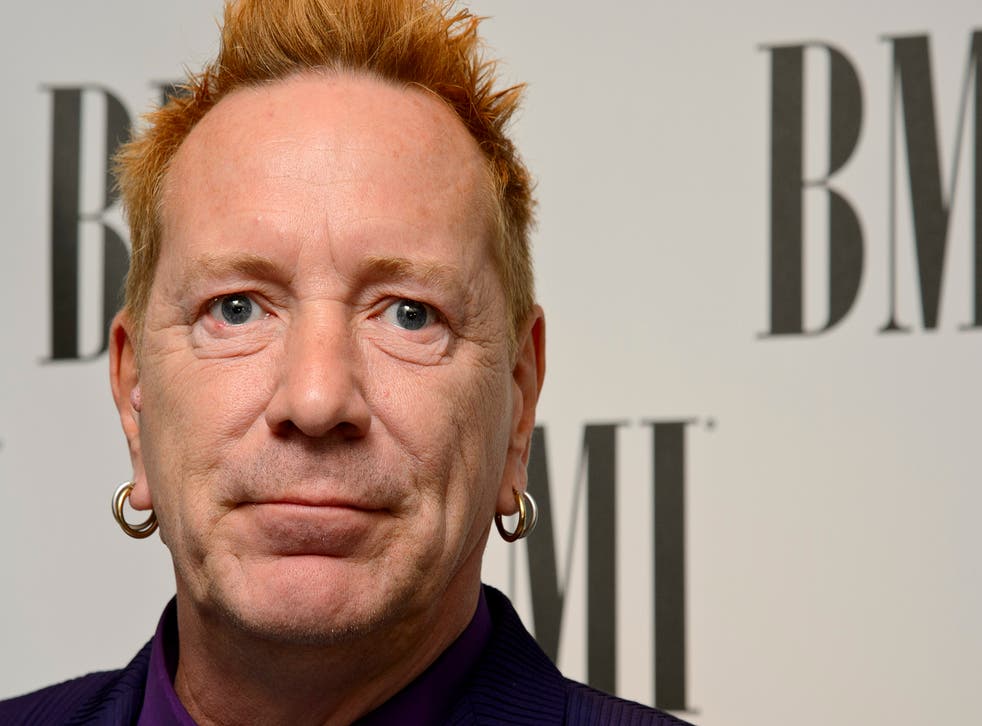 Sex Pistols frontman John Lydon has said he feels partly responsible for bandmate Sid Vicious' heroin overdose.
At Cheltenham Literature Festival on Saturday, Lydon, who is also known as Johnny Rotten, told the audience that he feels partly to blame for the bassist's death in 1979.
Vicious, real name John Simon Ritchie, was found in his bed by his mother Anne Beverley following a party to celebrate his release on bail after an assault charge. He was also awaiting trial for the murder of his former girlfriend, Nancy Spungen.
According to the Gloucestershire Echo, Lydon said at the weekend: "Sid could not play an instrument and I could not sing.
10 best memoirs

Show all 10
"He didn't stand a chance. His mother was a heroin addict. I feel bad that I brought him into the band, he couldn't cope at all. I feel a bit responsible for his death. There you are, I have confessed my demons."
At the festival he also made clear his hatred of mainstream politics but said the worst thing to do would be to abstain completely, as previously admitted by Russell Brand.
"I'll tell you what rubbishes politics for me – when celebrities get involved. I'm very, very wary of tagging my name into support any of these f**king phoney bastards," he said, according to Radio Times.
Adding: "But don't be like Russell Brand and bum holes like that. If you don't vote, you don't count. You've got to start local. There's f**k all on TV, so go to town hall meetings and give them f**king hell. I've been thrown out of so many town halls."
Lydon, 58, has just released a new book, Anger is my Energy: My Life Uncensored, and has been on the campaign trail speaking to BBC Radio 4 and Channel 4 among other outlets.
He added at the festival: "This is a story of my childhood and The Johnny Rotten and not the one invented by [former Manager] Malcolm McLaren."
On Radio 4 last week he told John Humphries that he'll never mellow. When challenged about his decision to be the face of Country Life Butter and whether he had essentially sold out, he said: "Don't tell me what to do, don't tell me nothing, don't tell me what to wear, don't tell me what to think."
He also broke down in tears during an interview with Jon Snow.
Register for free to continue reading
Registration is a free and easy way to support our truly independent journalism
By registering, you will also enjoy limited access to Premium articles, exclusive newsletters, commenting, and virtual events with our leading journalists
Already have an account? sign in
Join our new commenting forum
Join thought-provoking conversations, follow other Independent readers and see their replies