John Travolta thanks Church of Scientology for helping him after the death of his son Jett: 'I didn't know if I was going to make it'
Jett Travolta died at 16 after suffering a seizure during a family holiday
Jenn Selby
Tuesday 18 February 2014 11:05 Comments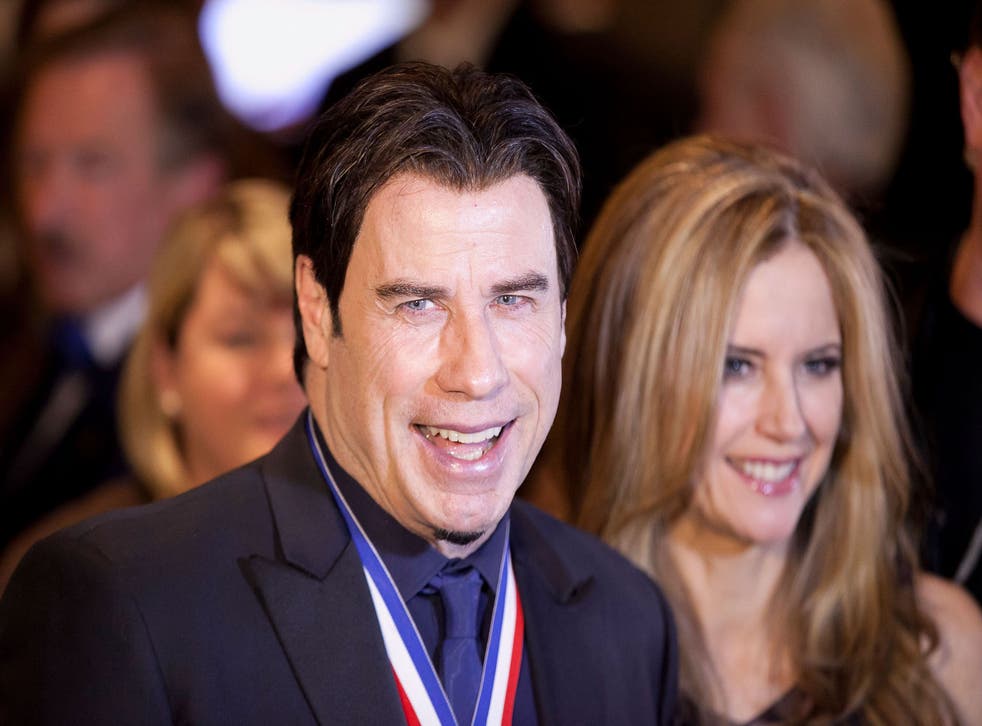 John Travolta has described the pivotal role the Church of Scientology played in helping him to cope with the tragic death of his son Jett.
Jett Travolta died at 16 after suffering a seizure during a family holiday in the Bahamas in January 2009 - an event the actor said was "the worst thing that's ever happened in my life".
Both his father and his mother Kelly Preston have since confirmed their eldest son had a history of seizures and was also autistic.
"The truth is, I didn't know if I was going to make it," he said during an interview at the Theatre Royal Drury Lane in London.
"Life was no longer interesting to me, so it took a lot to get me better."
Were it not for the Church of Scientology – the religion the star has been part of since the 1970s – he might have continued to struggle, the BBC reports.
"I will forever be grateful to Scientology for supporting me for two years solid, I mean Monday through Sunday.
"They didn't take a day off, working through different angles of the techniques to get through grief and loss, and to make me feel that finally I could get through a day."
He went on to claim that Scientology had "saved his life" on several occasions.
Scientology is a religion developed by the science-fiction writer L. Ron Hubbard. It boasts legions of high-profile celebrity followers such as Tom Cruise and Will Smith.
In December 2013, it was confirmed that the UK's first Scientology wedding is set to go ahead after the Supreme Court ruled the church's chapels are "places of worship".
Travolta's 90-minute appearance also saw the actor discuss various aspects of his career and his keen interest in aviation.
The event ended with the actor – who turns 60 today – being presented with an airplane-shaped cake and an impromptu Saturday Night Fever dance lesson. After a brief discussion about James Bond, he also treated them to an impersonation of Sir Sean Connery.
Register for free to continue reading
Registration is a free and easy way to support our truly independent journalism
By registering, you will also enjoy limited access to Premium articles, exclusive newsletters, commenting, and virtual events with our leading journalists
Already have an account? sign in
Join our new commenting forum
Join thought-provoking conversations, follow other Independent readers and see their replies