Lady Carla Powell robbed: Friend of Margaret Thatcher 'pistol-whipped' in Italy by masked gang
Chris Green
Tuesday 03 June 2014 20:21 Comments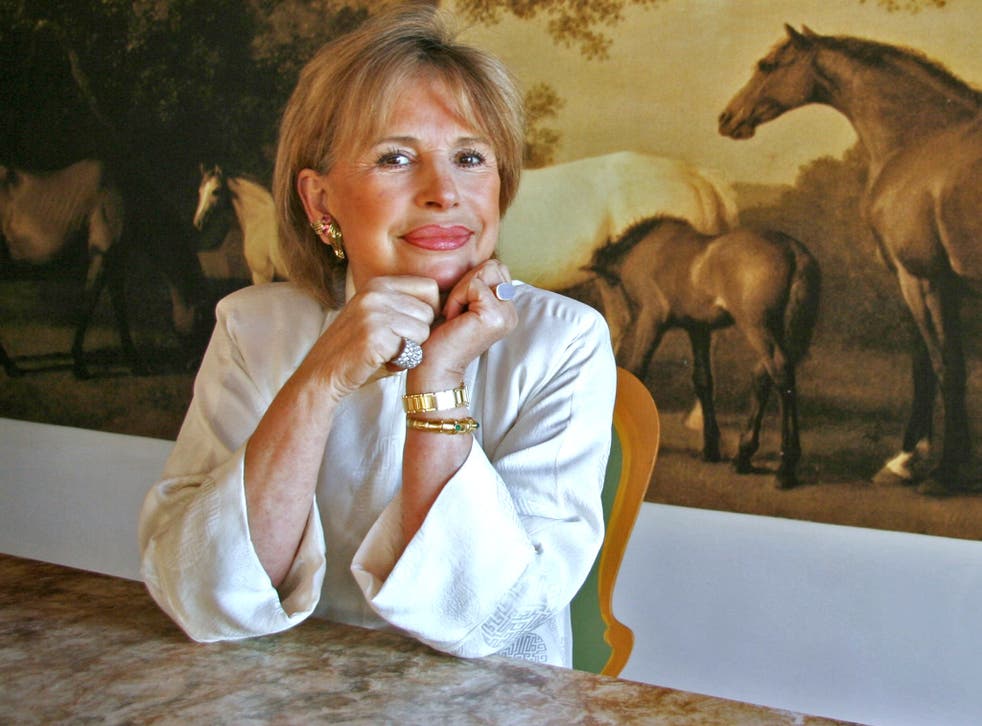 Lady Carla Powell, one of Margaret Thatcher's closest friends, was pistol-whipped at her Italian villa by a gang of masked robbers who then made off with €1m worth of jewellery and watches.
The 71-year-old was attacked in the early hours of Monday morning at her home near Palombara Sabina, a hilltop village outside Rome, after going outside to investigate why her dogs were barking.
Police said the gang took Lady Powell, her Romanian butler and Polish gardener hostage, torturing the butler by twisting his knee until it was dislocated. They then hit the socialite with the butt of a pistol while interrogating her about the location of valuables.
"I have never, ever been so scared in my life," Lady Powell told the Daily Mail. "I thought they would use the guns so I told them where the safe was. They took money, jewels and lots of other things. They ripped a Cartier watch from my wrist - I have never experienced anything like it."
Lady Powell is the wife of Lord Powell of Bayswater, the late Baroness Thatcher's former private secretary. Her husband was in Singapore when the robbery took place but has now returned to Italy. In the past, the couple have entertained Tony and Cherie Blair, Colin Powell, Condoleezza Rice and Mikhail Gorbachev at their villa.
Register for free to continue reading
Registration is a free and easy way to support our truly independent journalism
By registering, you will also enjoy limited access to Premium articles, exclusive newsletters, commenting, and virtual events with our leading journalists
Already have an account? sign in
Join our new commenting forum
Join thought-provoking conversations, follow other Independent readers and see their replies