Lagerfeld's big mouth causes trouble with 'fat' Adele jibe
Richard Hall
Wednesday 08 February 2012 01:00 Comments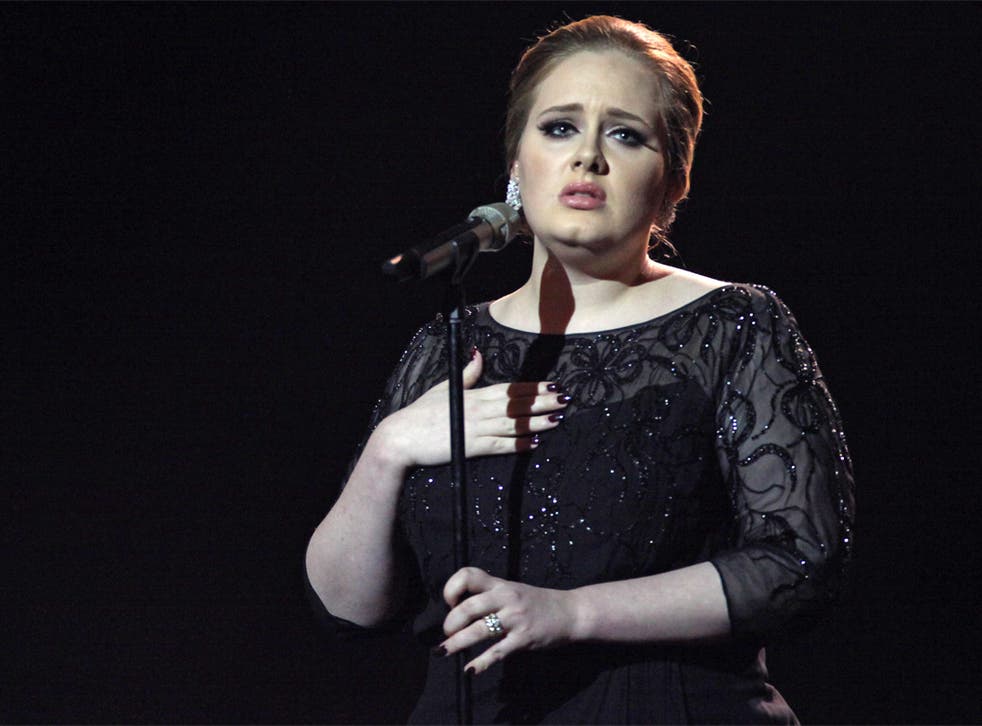 He may head one of the most successful fashion houses in the world, but it appears Karl Lagerfeld has overstepped the boundaries of good taste by describing British singer Adele as "too fat".
The 78-year-old creative director and lead designer for Chanel said that he thought the singer had a "divine voice", but criticised her weight in an interview with the Metro New York.
"The thing at the moment is Adele. She is a little too fat, but she has a beautiful face and a divine voice," he said.
Mr Lagerfeld, who is well-known for his controversial outbursts, made the comments in an edition of the newspaper that he was drafted in to guest-edit. In the same interview, the German-born fashion guru went on to describe Britain's Royal Family "totally unnecessary, but pleasant" and the Queen as "a more smiley version of her grandmother".
He also offered a solution to Greece's economic woes, declaring that the country should "work on a cleaner image". He added: "It's a big problem, as [Greeks] have this reputation of being so corrupt. You can't be sure the money will go where it's supposed to go. They need to build trust, and that takes time too. Nobody wants Greece to disappear, but they have really disgusting habits – Italy as well."
Cutting words: Karl's views
On weight "No one wants to see curvy women. You've got fat mothers with their bags of chips sitting in front of the television and saying thin models are ugly."
On money "If you throw money out of the window, throw it out with joy. Don't say 'one shouldn't do that' – that is bourgeois."
On kids "Having adult children makes you look 100 years old."
On magazines "People in magazines are 50 per cent bimbo and 50 per cent pregnant women."
Register for free to continue reading
Registration is a free and easy way to support our truly independent journalism
By registering, you will also enjoy limited access to Premium articles, exclusive newsletters, commenting, and virtual events with our leading journalists
Already have an account? sign in
Join our new commenting forum
Join thought-provoking conversations, follow other Independent readers and see their replies