Leading Aircraftwoman in the WAAF and one of the first black women to join the British Armed Forces
Bader trained as an instrument repairer, became a Leading Aircraftwoman and soon gained the rank of Acting Corporal.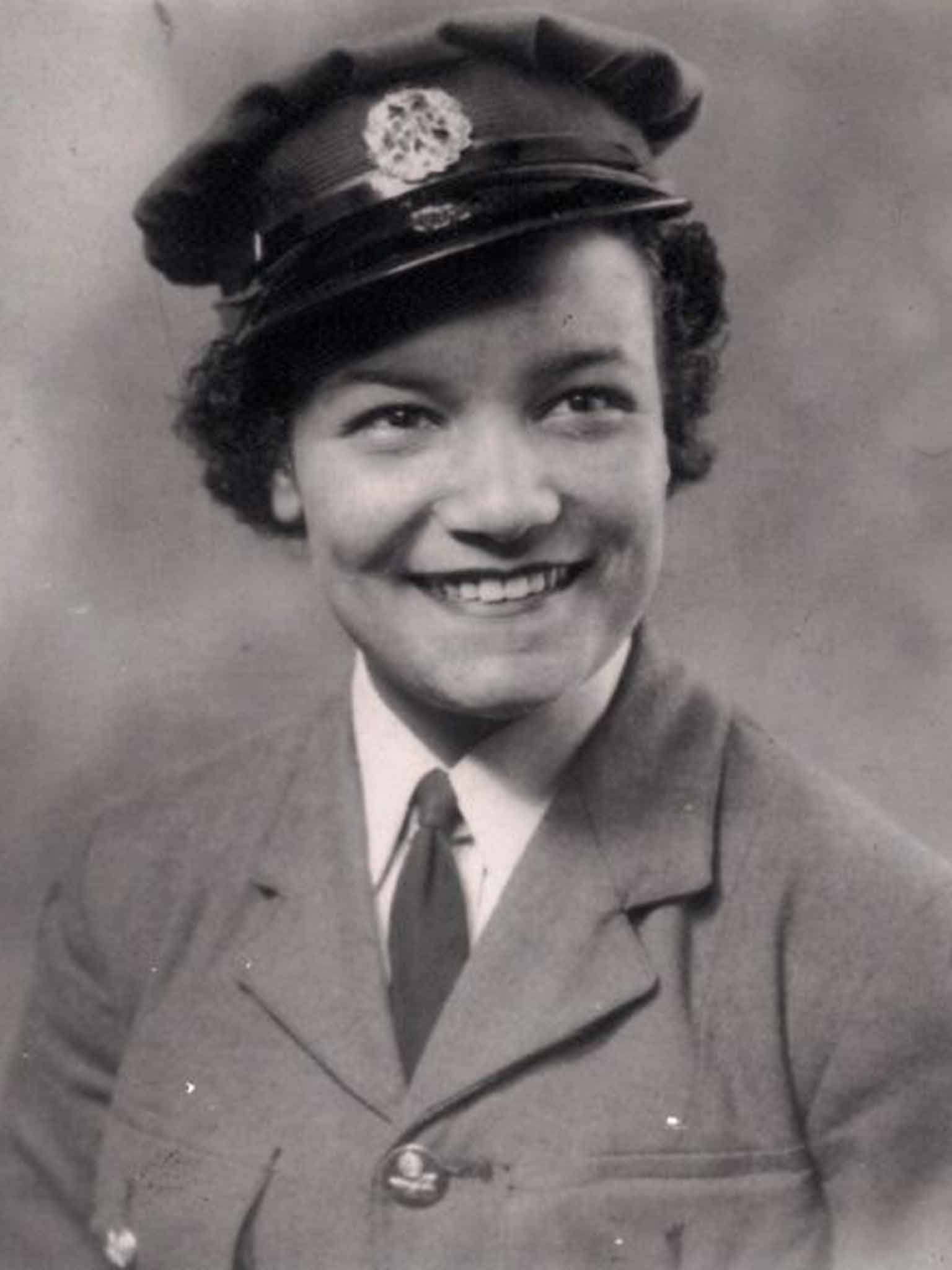 I first met Lilian Bader at the Imperial War Museum in 1991 at the launch of Colin Douglas and Ben Bousquet's book West Indian Women at War. She was the only black Briton interviewed in the book. Feisty, outspoken but not without a sense of humour, Bader was proud of the fact that, by the end of the 20th century, three generations of her family had served in the British Armed Forces.
She was born in 1918 in the Toxteth Park area of Liverpool to Marcus Bailey, a merchant seaman from Barbados who had fought for the British in the First World War, and Lilian, her British-born mother, whose parents were Irish. The Baileys had married in 1913 and Bader was the youngest of their three children. In 1927, Bader and her older brothers, Frank and James, were orphaned – and she was raised in a convent where she remained until she was 20, because no one would employ her. However, she was determined to overcome racial prejudice.
She found employment in domestic service, but, when the war broke out, she joined the Navy, Army and Air Force Institutes (NAAFI) at Catterick Camp, Yorkshire. She was enjoying herself until she was asked to leave when her father's West Indian heritage was discovered by an official in London. For weeks her supervisor avoided informing her of this decision – but eventually he had to tell her the truth, and release her.
Bader returned to domestic service, but felt embarrassed when a group of soldiers she befriended expressed surprise that she was not doing war work: "How could I tell them that a coloured Briton was not acceptable, even in the humble NAAFI?"
Yet Bader was determined to join up – and after hearing that the RAF was accepting recruits with a West Indian background, applied for, and was enlisted with, the Women's Auxiliary Air Force (WAAF) on 28 March 1941. She found herself "the only coloured person in this sea of white faces", but "somebody told me I looked smart in my uniform, which cheered me no end."
Bader's joy at being enlisted in the WAAF was overshadowed by tragedy. Just two weeks prior to enlisting, her brother, Able Seaman James Bailey, was killed in action while serving in the Merchant Navy. In Ray Costello's Black Liverpool – The Early History of Britain's Oldest Black Community 1730-1918 (2001), Bader said: "I hoped against hope that he had been picked up as I knew he sailed in convoy. The survivors of his ship, the Western Chief, were picked up, but Jim was not amongst them."
In the WAAF, Bader trained as an instrument repairer, one of the new trades open to women. In December 1941, she became a Leading Aircraftwoman (LACW) and soon gained the rank of Acting Corporal.
Through an ex-landlady in Yorkshire, Lilian made contact with a young British-born black soldier called Ramsay Bader. He was a tank driver who was serving with the 147th (Essex Yeomanry) Field Regiment, Royal Artillery. Lilian and Ramsay exchanged letters and photographs. Until then, Bader had rarely encountered other black people, especially in the forces, and she immediately felt attracted to Ramsay: "Even in the ugly khaki battle dress, he looked like an officer. However, I remembered the old adage, 'good looking nowt,' and reserved judgement." Nevertheless, the pair were married in 1943 in Hull and Bader's chances of further promotion in the WAAF were curtailed when she discovered that she was expecting a baby. She received her discharge in February 1944.
On 6 June 1944 Ramsay was one of thousands of soldiers engaged in the D-Day landings. It was an anxious time for Bader. Interviewed on Radio 2's The Forgotten Volunteers (11 November 2000), she recalled: "I didn't know if Ramsay was alive or dead... I remember kneeling in the chapel and praying like blazes that Ramsay would be saved. It was a terrible time because you knew some people were going to be killed, and Ramsay couldn't swim! He hated water. That's what worried me more than anything, but he came through."
The couple had two sons and, when they had grown up, Bader studied for a Bachelor of Arts degree at London University and then became a teacher. In 1989, Bader's memoir, Together – Lilian Bader: Wartime Memoirs of a WAAF 1939-1944, was published.
On 7 August 1990, in BBC2's discussion programme Hear-Say, Bader joined a group of ex-service men and women from the former African and Caribbean colonies. They debated the pros and cons of supporting Britain in the two world wars with members of a younger, critical generation. During the programme, Bader became frustrated with the lack of understanding from some of the younger members of the audience. They failed to understand why black people from across the British Empire joined the war effort. So Bader explained why she had joined the WAAF: "We [black people] would have ended up in the ovens." Bader understood that, if Hitler had invaded England, Britain's black citizens could have suffered the fate of black people in Nazi Germany and occupied Europe.
Nine years later, on Remembrance Sunday, 14 November 1999, Bader contributed to another television documentary, The Unknown Soldiers, which received awards from the Commission for Racial Equality and the Royal Television Society.
Lilian Bader, Leading Aircraftwoman and teacher: born Toxteth Park, Liverpool 18 February 1918; married 1943 Ramsay Bader (died 1992; two sons); died 13 March 2015.
Join our commenting forum
Join thought-provoking conversations, follow other Independent readers and see their replies