Leonardo DiCaprio survives shark attack after getting trapped in diving cage
The daring Wolf of Wall Street star revealed his terrifying encounter during an interview with Ellen DeGeneres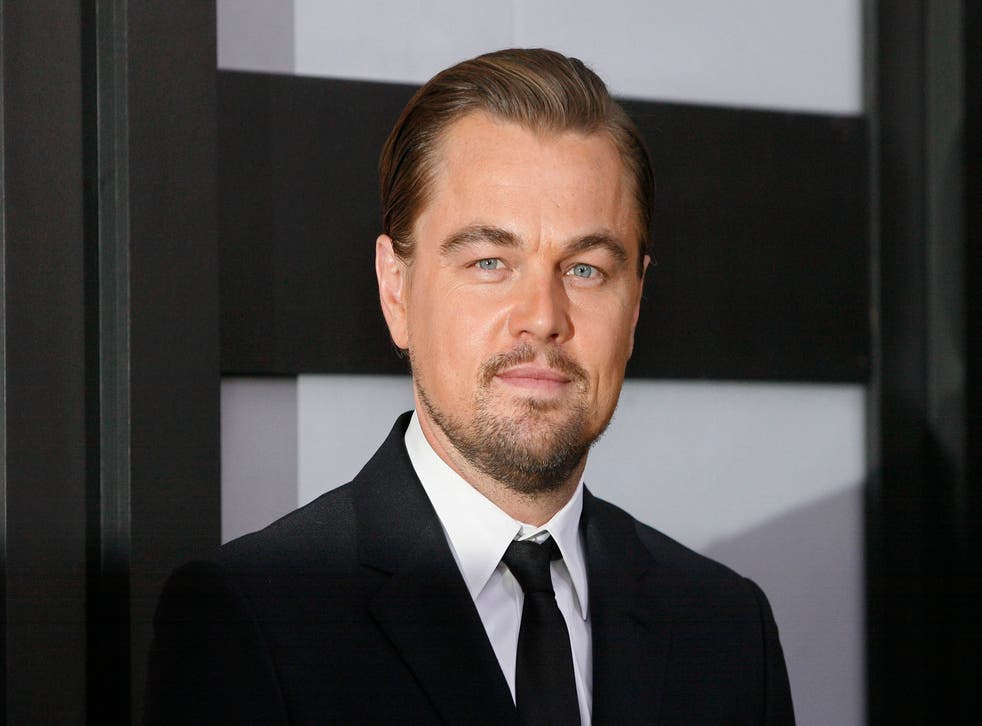 Leonardo DiCaprio's deepest, darkest and wholly rational fear of sharks was tested to the extreme after he came face-to-face with a great white during a terrifying diving ordeal.
The daring Wolf of Wall Street star was taking part in an underwater expedition in Cape Town, South Africa in 2006 while he was on a break from filming Blood Diamond.
But far from being the relaxing extracurricular pursuit he'd hoped for, things went horribly awry when he became trapped in a shark cage and subsequently attacked.
"I had a huge fear of sharks, and when I did Blood Diamond in 2006 I actually got stuck in a cage with a great white, which was awesome," he told chat show host Ellen DeGeneres during her show yesterday.
"It was a gigantic great white... They actually said in 30 years this has never happened, but the tuna kind of got stuck on the top of the cage and the great white leapt out and tried to bite it and went into the cage with me.
"Half of its body was in and out, and I flattened down at the bottom, and it was this far away, and it chomped a few times but I survived it."
The actor, 39, whose own Leonardo DiCaprio Foundation is dedicated to protecting endangered species of animals and the environment, was initially invited on the trip by a charity devoted to saving sharks. But he admitted he'd be unlikely to go on another such fundraiser again.
"I don't want to do that anymore, but I don't want to discount their work because they're doing great stuff. But it was absolutely terrifying."
Instead, he's taken to the far less terrifying, but arguably just as dangerous if not more so, charity pursuit of motor racing.
The star recently purchased an entire racing team to compete in the forthcoming Formula E world racing series, which he hopes will help to promote and boost the sales of zero-emission electric cars.
Alejandro Agag, the chief executive of Formula E holdings, told the BBC: "Very few environmental leaders have helped more than [DiCaprio] to spread the message of sustainability around the world.
"Having people like him and Richard Branson – global ambassadors for the environment – is a privilege for our championship and will greatly help us to spread the use of electric cars in cities around the planet."
Renault, Michelin and McLaren are among several major motorsport firms that have invested in Formula E.
In other news, DiCaprio was nominated for a BAFTA for Best Actor for his role as corrupt stockbroker Jordan Belfort in Martin Scorsese's the Wolf of Wall Street.
See the BAFTA nominees in full here and find out who DiCaprio will be up against for Best Actor in the gallery below.
Baftas 2014: Actor nominees

Show all 20
Video: The Wolf of Wall Street trailer
Register for free to continue reading
Registration is a free and easy way to support our truly independent journalism
By registering, you will also enjoy limited access to Premium articles, exclusive newsletters, commenting, and virtual events with our leading journalists
Already have an account? sign in
Register for free to continue reading
Registration is a free and easy way to support our truly independent journalism
By registering, you will also enjoy limited access to Premium articles, exclusive newsletters, commenting, and virtual events with our leading journalists
Already have an account? sign in
Join our new commenting forum
Join thought-provoking conversations, follow other Independent readers and see their replies