Letter reportedly written by Wendi Deng, Rupert Murdoch's former wife, praises Tony Blair's 'good body', 'nice legs' and 'butt'
Vanity Fair claims that it has uncovered an undated note written by Rupert Murdoch's former wife
Jenn Selby
Wednesday 05 February 2014 15:13 Comments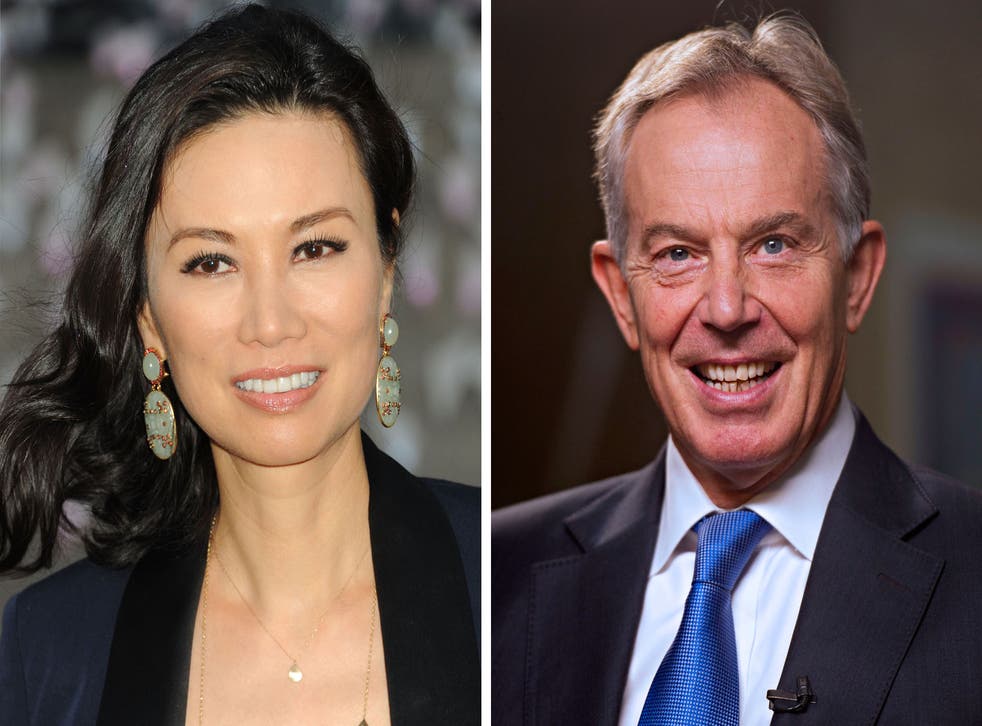 A sensational letter reportedly written by Rupert Murdoch's former wife Wendi Deng, in which she appears to praise Tony Blair's "good body", "nice legs" and "butt", has been published.
Vanity Fair, a highly regarded Condé Nast title, claims that it has uncovered an undated note written by Deng, apparently after her split from Murdoch last year, about her admiration for the former British Prime Minister and his "piercing blue eyes".
"Oh, s**t, oh, s**t. Whatever why I'm so so missing Tony. Because he is so so charming and his clothes are so good," the author of the note exclaimed in broken English.
"Because he is so so charming and his clothes are so good.
"He has such good body and he has really really good legs Butt... And he is slim tall and good skin. Pierce blue eyes which I love.
"Love his eyes. Also I love his power on the stage... and what else and what else and what else ..."
Murdoch and Deng ended their 14-year marriage in 2013. However, there has been no indication that the breakdown of their relationship had anything to do with Blair's 'close friendship' with Deng.
Sources close to Blair, who is the godfather of one of Murdoch and Deng's children, have branded speculation about their relationship as "completely untrue", while Murdoch and Deng made the joint decision "not to engage in public allegations or respond to negative claims."
Even so, Vanity Fair's article quotes several sources, it claims, that have a direct and intimate knowledge of the breakdown of Murdoch and Deng's relationship.
"She would make up an excuse to be somewhere. She would say she's going up to the ranch in Carmel with a girlfriend," a source told the American publication.
The source goes on to suggest that staff informed Murdoch of his wife's private meetings in some detail.
"They were all mutual friends; there was no reason Mr Murdoch wouldn't have welcomed Mr Blair into his home," Vanity Fair quotes one insider, who "worked in a Murdoch family home", as saying.
Representatives for Blair and Deng are yet to respond to The Independent's request for comment.
Read More:
Profile: Wendi Deng - The Demerger
Murdoch's Media Empire Thrown Into Doubt As He Announces Deng Divorce
Rupert Murdoch And Wendi Deng Hire 'His And Hers' Legal Teams
Register for free to continue reading
Registration is a free and easy way to support our truly independent journalism
By registering, you will also enjoy limited access to Premium articles, exclusive newsletters, commenting, and virtual events with our leading journalists
Already have an account? sign in
Join our new commenting forum
Join thought-provoking conversations, follow other Independent readers and see their replies