Liam Neeson on death of wife Natasha Richardson: 'When I hear the door opening, I still think I'm going to hear her'
Neeson's wife Richardson died aged 45 of a skiing accident five years ago
Jenn Selby
Monday 24 February 2014 13:31 Comments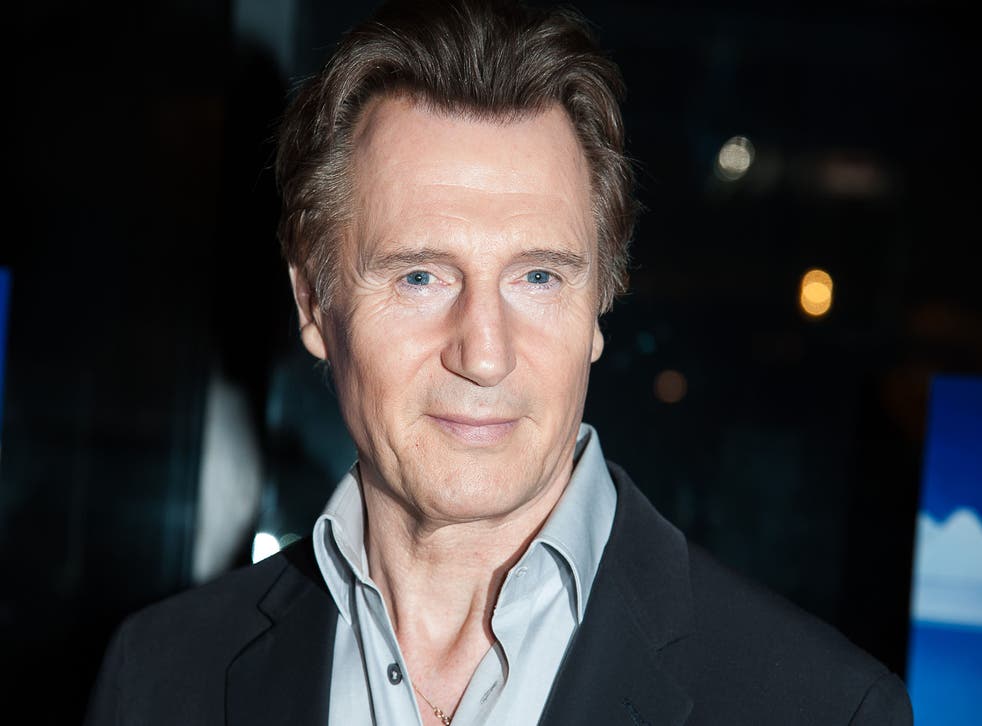 Liam Neeson still lives in hope that his late wife Natasha Richardson, who died five years ago in a skiing accident, will walk through the door of their New York home.
The Taken actor opened up about his loss in a candid new interview with Anderson Cooper, aired on CBS show 60 Minutes over the weekend (scroll down to watch in full).
"[Her death] was never real. It still kind of isn't," the Irish star told Cooper. "There's periods now in our New York residence when I hear the door opening, especially the first couple of years… Anytime I hear that door opening, I still think I'm going to hear her."
He went on to recall arriving at the Canadian hospital where Richardson was being treated. There, he was told by doctors that his wife was brain dead as a result of the swelling on her brain caused by the impact of the collision when her head hit a rock.
Neeson was faced with the tremendously difficult decision of whether or not to turn off her life support machine. He decided to keep her alive for a short period to allow family and friends to say goodbye.
Liam Neeson turned down James Bond role to marry Natasha Richardson. Here are the actors that did accept the role
Bond on screen through the years

Show all 8
"She was on life support…I went in to her and I told her I loved her, said 'Sweetie, you're not coming back from this, you've banged your head… She and I had made a pact, if any of us got into a vegetative state that we'd pull the plug… That was my immediate thought…'Okay, these tubes have to go. She's gone.'"
Even in the face of such heart-wrenching adversity, however, he still manages to find some solace in the fact that Richardson was an organ donor.
"[She] donated three of her organs, so she's keeping three people alive at the moment…her heart, her kidneys and her liver. It's terrific…and I think she would be very thrilled and pleased by that," he said.
But even that isn't enough to stem the continual grief that washes over him.
"It hits you. It's like a wave. You just get this profound feeling of instability. The Earth isn't stable anymore and then it passes and it becomes more infrequent, but I still get it sometimes."
During the hour-long episode, Neeson took Cooper back to his home town of Ballymena outside Belfast in Northern Ireland. There, he recalled his hard, working class upbringing. He visits his old grammar school, where the Schindler's List star took his first drama lessons. He also talks about his first film roles, and falling "in love" with Helen Mirren when he starred opposite the actress in Excalibur in 1981. He lived with Mirren in the early 80s.
Neeson is currently on the promotional trail for thriller Non Stop, which will premiere for the first time this week.
"I'm 61 years of age, man, you know?" he said of his role as an air marshal in the new thriller, which also stars Downton Abbey actress Michelle Dockery. "Going around, fighting these guys, yeah, I feel a wee bit embarrassed, you know?"
Watch the 60 Seconds interview in full below:

Register for free to continue reading
Registration is a free and easy way to support our truly independent journalism
By registering, you will also enjoy limited access to Premium articles, exclusive newsletters, commenting, and virtual events with our leading journalists
Already have an account? sign in
Join our new commenting forum
Join thought-provoking conversations, follow other Independent readers and see their replies