Martin Scorsese's open letter to his 14-year-old daughter Francesca
The film director's letter sees him excited about the future of film – and her career in movies. Talk about pressure, says Simon Usborne
Simon Usborne
Thursday 09 January 2014 01:00 Comments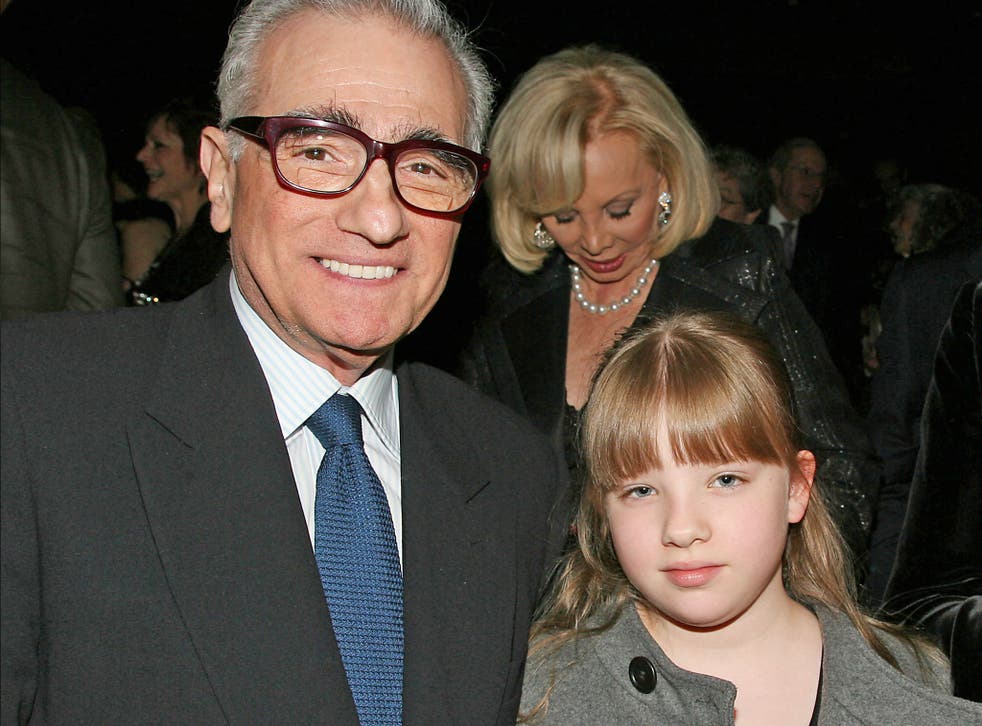 In an interview in 2012, Martin Scorsese discussed the enlivening effects of children on an older father (the director is 71, his daughter Francesca is 14): "If you're in your sixties and you're with the kid every day, you're dealing with the mind of a child. You start playing and getting into the fantasy of the kid, so you make up even crazier stories and suddenly we're making this movie! She's a life-saver!"
That movie was Hugo, the 2011 family epic. Earlier, when Francesca was five, Scorsese, who has two grown-up daughters from earlier marriages, said he had starred in the animated film Shark Tale because his wife, Helen, had told him to "make a film that your kid can see for once!"
But as Scorsese gives birth to his latest creation, The Wolf of Wall Street, he has written an open letter to his youngest child that suggests family-dinner conversations have become rather more serious since he lent his voice to a pufferfish called Sykes.
"Dearest Francesca," he begins, in a letter published on the website of the Italian news magazine, L'Espresso. "I'm writing this letter to you about the future. I'm looking at it through the lens of my world. Through the lens of cinema, which has been at the centre of that world."
There follows a lecture about the transformation of an industry that still rewards Scorsese handsomely, well past his retirement age. "I've realised that the idea of cinema that I grew up with... is coming to a close… In the future, you'll probably see less and less of what we recognize as cinema on multiplex screens and more and more of it in smaller theatres, online, and, I suppose, in spaces and circumstances that I can't predict." But change is good, Scorsese adds. In "this revolution in movie-making, there is one important thing to remember: the tools don't make the movie, you make the movie."
He concludes: "There are no shortcuts to anything. I'm not saying that everything has to be difficult. I'm saying that the voice that sparks you is your voice – that's the inner light, as the Quakers put it… That's you. That's the truth.
All my love, Dad."
It is not clear why Scorsese addresses Francesca now, nor why he does so publicly, nor why he chose L'Espresso as his outlet (his agent did not answer these questions yesterday). But by writing an open letter, a medium traditionally reserved for campaigners and sparring pop stars (see Sinead O'Connor vs Miley Cyrus), the director does two things: he reveals to us all his perhaps unsurprising views on the state of cinema; but he also appears to assume that Francesca will follow him into the industry (as if having a dad that successful wasn't already potentially quite daunting for a teenager).
Scorsese's words are touching nonetheless, and his love for his daughter is clear. But one hopes that in future correspondence he might consult the late F Scott Fitzgerald. The Great Gatsby author was fond of writing in private to his daughter, Scottie, who he also nicknamed "Pie" and "Egg". In one letter, dated 1933 when Scottie was 11 and away at summer camp, he is chatty and endearingly mischievous. He then ends the message, which much later became public and now features in the new book, Letters of Note, with lists of "things to worry about" and "things not to worry about". The second list includes dolls, popular opinion, insects and, perhaps most usefully… parents.
Register for free to continue reading
Registration is a free and easy way to support our truly independent journalism
By registering, you will also enjoy limited access to Premium articles, exclusive newsletters, commenting, and virtual events with our leading journalists
Already have an account? sign in
Join our new commenting forum
Join thought-provoking conversations, follow other Independent readers and see their replies