Mary Berry opens up to Piers Morgan about the car crash that killed her 19-year-old son
The TV cook and Bake-Off host also admitted to smacking her children
Jess Denham
Thursday 09 January 2014 01:01 Comments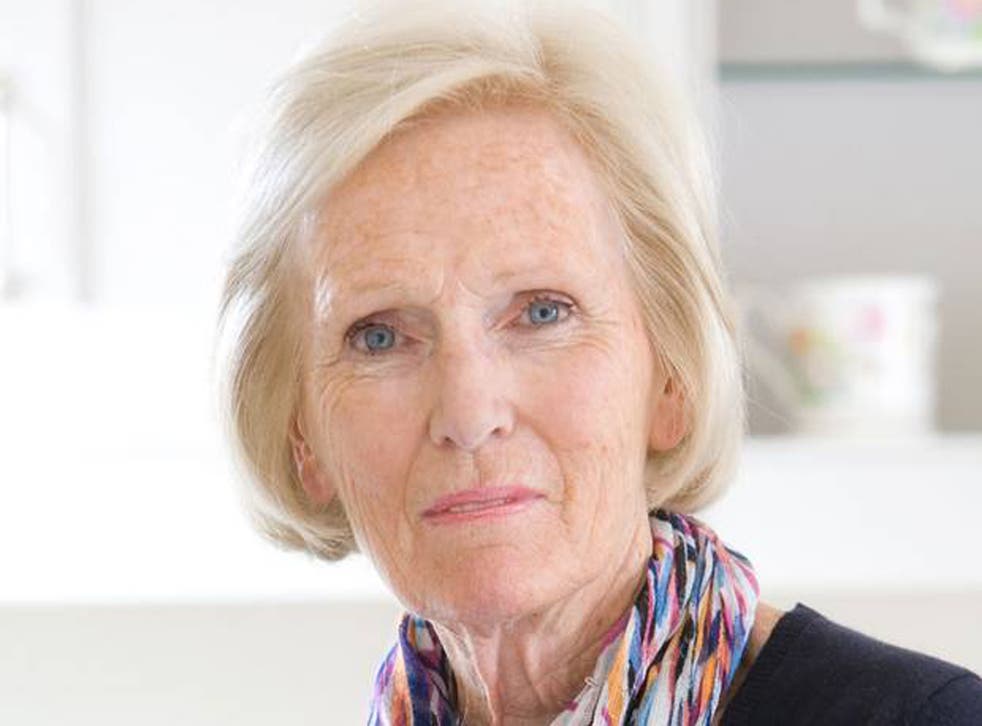 The Great British Bake-Off star Mary Berry has opened up about the heartbreak she suffered when her son was killed in a car crash aged 19.
The UK's longest-serving TV cook was a guest on Piers Morgan's Life Stories, due to be aired on Friday 10 January, when the host inevitably questioned her on the most traumatic event of her 78 years.
In 1989, her children William and Annabel left on an ill-fated journey to buy newspapers.
"I remember it well," Berry told Morgan. "It was a Saturday and he nipped out to get The Times because it had a feature on Business Studies and that's what he was studying in Bristol.
"He went out with Annabel and it was a beautiful sunny morning. The doorbell rang, I went, and there was a policeman there. It's very strange but I knew something had happened.
"He said, I'm afraid to say your son has died and Annabel is in High Wycombe Hospital'. I remember thinking then, 'I just hope Annabel's alright'.
"So Paul (Hunnings, her husband) came home and we went to the hospital and I can remember endless corridors and then all of a sudden out of the corner of my eye I saw a pink tracksuit and Annabel running down the corridor.
"Mud on her, but there she was, perfect. I thought, 'We're very blessed that we've got Annabel and Thomas, but we don't have William'."
"We were lucky to have two other children," she continued. "Imagine if you have one child and you lose it. I think it brought us all terribly close together."
"I don't think it hurts them too much. I mean it's quite jokey about these butter pats. A quick slap on the legs, I don't think it did any harm really," she said.
Known for her immaculate dress sense and middle-class airs, Berry later surprised the audience by revealing she has enjoyed "a crafty smoke of tobacco" in the past.
"When I was, I supposed about eight or ten, I was with my brothers and we used to have goats, it was in the war and there was a little hut where the goats were and my brothers and I used to go and smoke there," she revealed.
But fear not, viewers who do not want their image of butter-wouldn't-melt Mary shattered. "Only a little try," she vowed. "I didn't like it I can tell you."
Register for free to continue reading
Registration is a free and easy way to support our truly independent journalism
By registering, you will also enjoy limited access to Premium articles, exclusive newsletters, commenting, and virtual events with our leading journalists
Already have an account? sign in
Join our new commenting forum
Join thought-provoking conversations, follow other Independent readers and see their replies