Meryl Streep calls Walt Disney 'anti-Semitic' 'gender bigot' during Disney celebration
Meryl Streep shocked diners attending an event for the National Board of Review earlier this week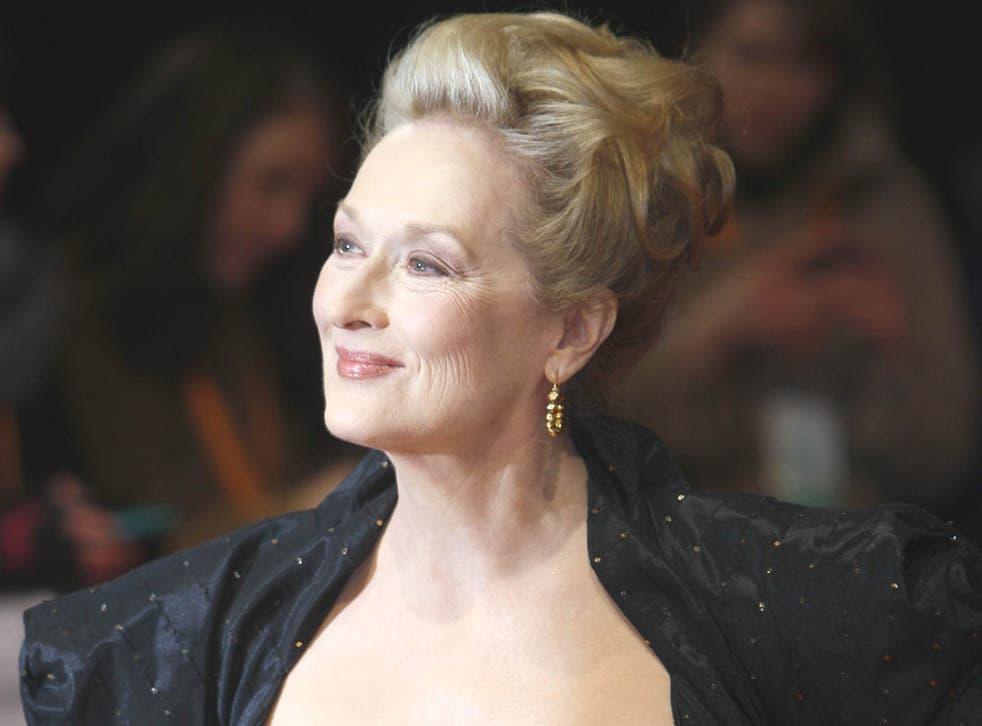 Meryl Streep shocked diners attending an event for the National Board of Review earlier this week by attacking late animator Walt Disney for being a "gender bigot" and a racist member of an anti-Semitic lobby group.
Which wouldn't have been so bizarre, had she not, in the same breath, have been honouring peer Emma Thompson for her star turn as PL Travers in Disney film Saving Mr Banks.
The movie is based around Walt Disney's courting of the rights to Travers' classic Mary Poppins, and detailed the lengths the animator went to persuade her to adapt the novel for the big screen.
On the one hand, Streep labelled Thompson "a beautiful artist" who is "practically a saint", before reading out a heart-felt, self-penned poem about the British actress called "An Ode to Emma, Or What Emma is Owed".
"Not only is she not irascible, she's practically a saint. There's something so consoling about that old trope, but Emma makes you want to kill yourself, because she's a beautiful artist, she's a writer, she's a thinker, she's a living, acting conscience," she said ahead of the reading.
On the other, Streep launched into a tirade about Disney, calling the late animator a "hideous anti-Semite" who "formed and supported an anti-Semitic industry lobby".
"And he was certainly, on the evidence of his company's policies, a gender bigot," she added, before quoting a letter he wrote to an aspiring female animator in 1938.
"Women do not do any of the creative work in connection with preparing the cartoons for the screen, as that task is performed entirely by young men," it read.
She went on to quote Disney's colleague Walter Kimball, who apparently said that his boss "didn't trust women or cats," Variety reports.
Streep did, however, throw a little water on the fire by adding: "There is a piece of received wisdom that says that the most creative people are often odd, or irritating, eccentric, damaged, difficult. That along with enormous creativity comes certain deficits in humanity or decency.
"We are familiar with this trope in our business: Mozart, Van Gogh, Tarantino, Eminem," she added.
Disney was plagued by allegations of anti-Semitism during his life and after his death. Sure enough, ethnic stereotypes common to films of the 1930s were included in several of his early cartoons.
For example, Three Little Pigs featured the Big Bad Wolf sneaking up to the door dressed as a Jewish peddler. And The Opry House, during which Mickey Mouse dresses up and dances like a Hasidic Jew.
Other rumours centred around his acceptance of female German filmmaker (and notorious Nazi propagandist) Leni Riefenstahl to Hollywood to promote her film Olympia in 1938. He was criticised for not cancelling her invitation even after news of Kristallnacht broke.
Further still, Jewish animator Art Babbitt, who maintained a "difficult relationship" with Disney throughout his career, claimed to have seen Disney and his lawyer, Gunther Lessing, attending meetings of pro-Nazi organisation the German American Bund in the late 1930s.
However, Disney biographer Neal Gabler, who was the first writer to gain unrestricted access to the Disney archives in 2006, concluded based on the evidence available that he was not an anti-Semite. At least, not in the conventional sense.
In summary, he said: "He got the reputation because, in the 1940s, he got himself allied with a group called the Motion Picture Alliance for the Preservation of American Ideals, which was an anti-Communist and antisemitic organization.
"And though Walt himself, in my estimation, was not antisemitic, nevertheless, he willingly allied himself with people who were antisemitic, and that reputation stuck. He was never really able to expunge it throughout his life."
According to The Walt Disney Family Museum, the company also gave money to several Jewish charities, including the Hebrew Orphan Asylum, Yeshiva College and The American League for a Free Palestine.
Meanwhile, in other awards news, the BAFTAs nominations were revealed this week. Streep's August: Osage County co-star Julia Roberts found herself up for an award while Emma Thompson is up for Best Actress for her role as PL Travers in Saving Mr Banks. Find out who else received nods in the gallery below.
Baftas 2014: Actor nominees

Show all 20
Join our new commenting forum
Join thought-provoking conversations, follow other Independent readers and see their replies