MH Abrams: Author, critic and teacher who championed the Romantic poets and edited the 'Norton Anthology'
Abrams' groundbreaking work celebrated Byron, Keats and other Romantics, emphasising how authors' lives and feelings influenced their work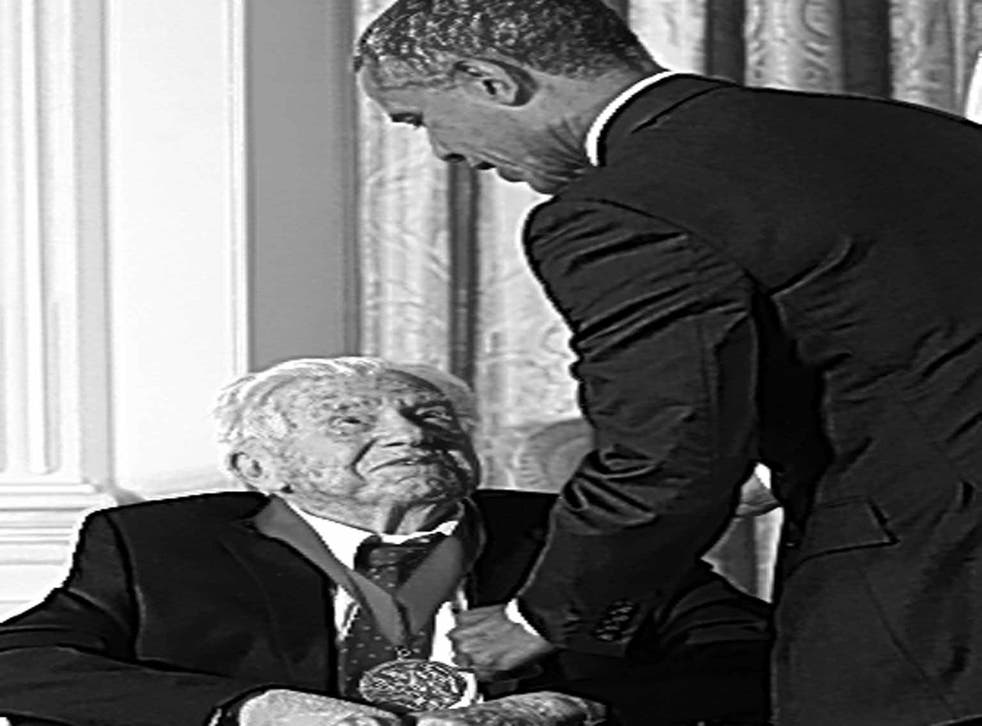 MH Abrams was a critic, teacher and founding editor of the Norton Anthology of English Literature as well as writing one of the 20th century's most acclaimed works of criticism. While at Cornell in the 1950s, Abrams was asked by publisher WW Norton to lead a team of editors compiling excerpts of important English works. The first edition of the Norton Anthology came out in 1962 and was an immediate success. Abrams stayed on for seven editions, into his 80s, as the book became required reading – or perusing – for millions of US students.
Abrams also wrote several books, notably The Mirror and the Lamp (1953), a groundbreaking work that celebrated Byron, Keats and other Romantics and popularised a field of study that emphasised how authors' lives and feelings influenced their work. The Romantics had been effectively denigrated by TS Eliot, who found Byron to have a "disorderly mind, and an uninteresting one" and believed Keats and Shelley "not nearly such great poets as they are supposed to be." But Abrams countered that they freed the emotions and imagination, breaking from the ideal of capturing the real world (a mirror) and instead composing "lamps", illuminating the poet's personal vision.
The son of Russian Jewish immigrants, he was born and raised in New Jersey and spoke Yiddish until he was five. He studied at Harvard – one of the few Jews then permitted – and won a scholarship to Cambridge. His Anthology was conceived when the canon was overwhelmingly white and male, but over the years he and his fellow editors opened up to include many women and post-colonial authors such as Salman Rushdie, Chinua Achebe and VS Naipaul.
Meyer Howard Abrams, writer: born 23 July 1912; died 21 April 2015.
Register for free to continue reading
Registration is a free and easy way to support our truly independent journalism
By registering, you will also enjoy limited access to Premium articles, exclusive newsletters, commenting, and virtual events with our leading journalists
Already have an account? sign in
Register for free to continue reading
Registration is a free and easy way to support our truly independent journalism
By registering, you will also enjoy limited access to Premium articles, exclusive newsletters, commenting, and virtual events with our leading journalists
Already have an account? sign in
Join our new commenting forum
Join thought-provoking conversations, follow other Independent readers and see their replies