Michael Schumacher condition no longer critical, manager Sabine Kehm confirms
Schumacher has been in a medically induced coma since he suffered head injuries after a skiing accident on 29 December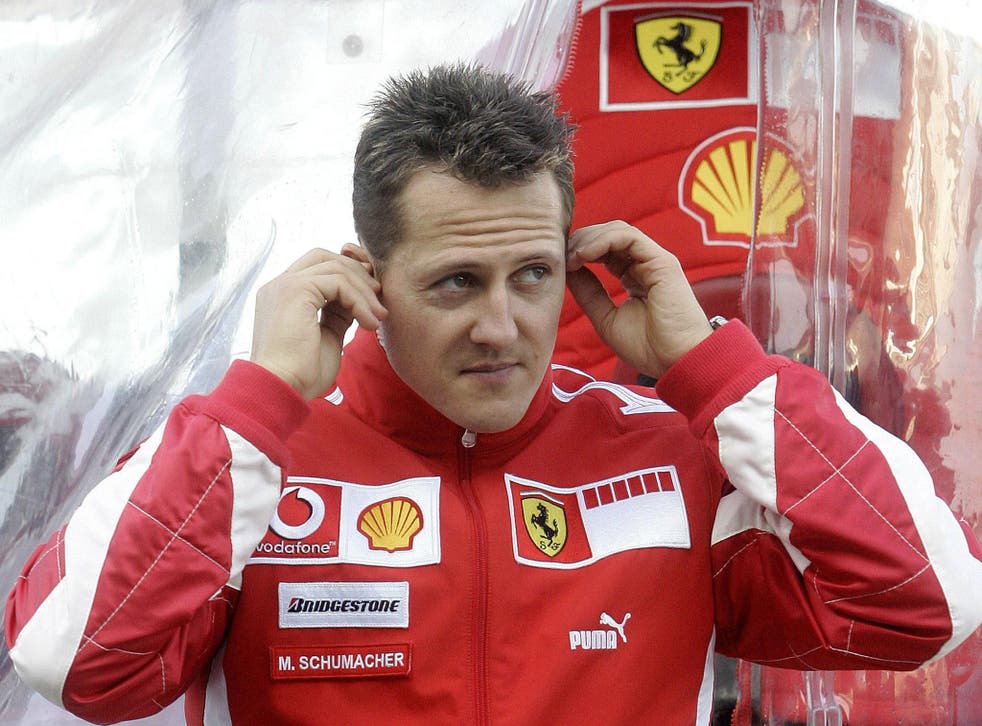 Michael Schumacher's manager has confirmed that his condition has remained stable following the skiing accident that has left him in a medically induced coma.
Sabine Kehm released a new statement on the Formula One champion's health, and did not mention the word "critical" for the first time since he suffered traumatic head injuries on 29 December after veering off-piste on the ski slopes of Meribel in the French Alps.
"Michael's family is very happy and confident with the work of the team of doctors treating Michael, and they trust them completely. Michael's condition is still considered as stable," Kehm said.
The news will come as a relief to many, who feared for the mortality of the 54-year-old German sportsman currently being treated at the Grenoble University Hospital in France.
However, a full recovery has been deemed unlikely by medical experts.
Career in Pictures: Michael Schumacher

Show all 17
A brain injury specialist said that if Schumacher is brought out of his comatose state, he will be a completely different person.
Dr Richard Greenwood of the University College London Hospital told The Times: "If Schumacher survives, he will not be Schumacher.
"He will be [Joe] Bloggs. His rehabilitation will only be effective if he comes to terms with being Bloggs.
"That is a very, very hard process to take people through. They need to come to terms with their limitations — the fact they have changed."
Dr Greenwood was speaking at the launch of a study published in the Journal of the American Medical Association Psychiatry, in which it found that people who had suffered a traumatic head injury were three times as likely to die prematurely as those who had not.
More than 220,000 people were tested in the extensive research.
Schumacher's manager Sabine Kehm last issued a statement in which she confirmed that anything reported from a source away from either herself or the Schumacher family "must be treated as invalid and pure speculation".
Speaking on 6 January, Kehm said: "I can confirm Michael's condition can be considered stable.
"I can't confirm to have stated his life is out of danger."
Schumacher remains in a "stable but critical condition", and no further update will be issued until doctors have seen a change on his status as he continues to fight for his life.
Read More:
Join our new commenting forum
Join thought-provoking conversations, follow other Independent readers and see their replies