Michael Schumacher: Former Formula One world champion in an 'extremely serious' condition after skiing accident
Seven-time world champion has had an operation to relieve swelling of his brain after he hit his head on a rock while skiing with his family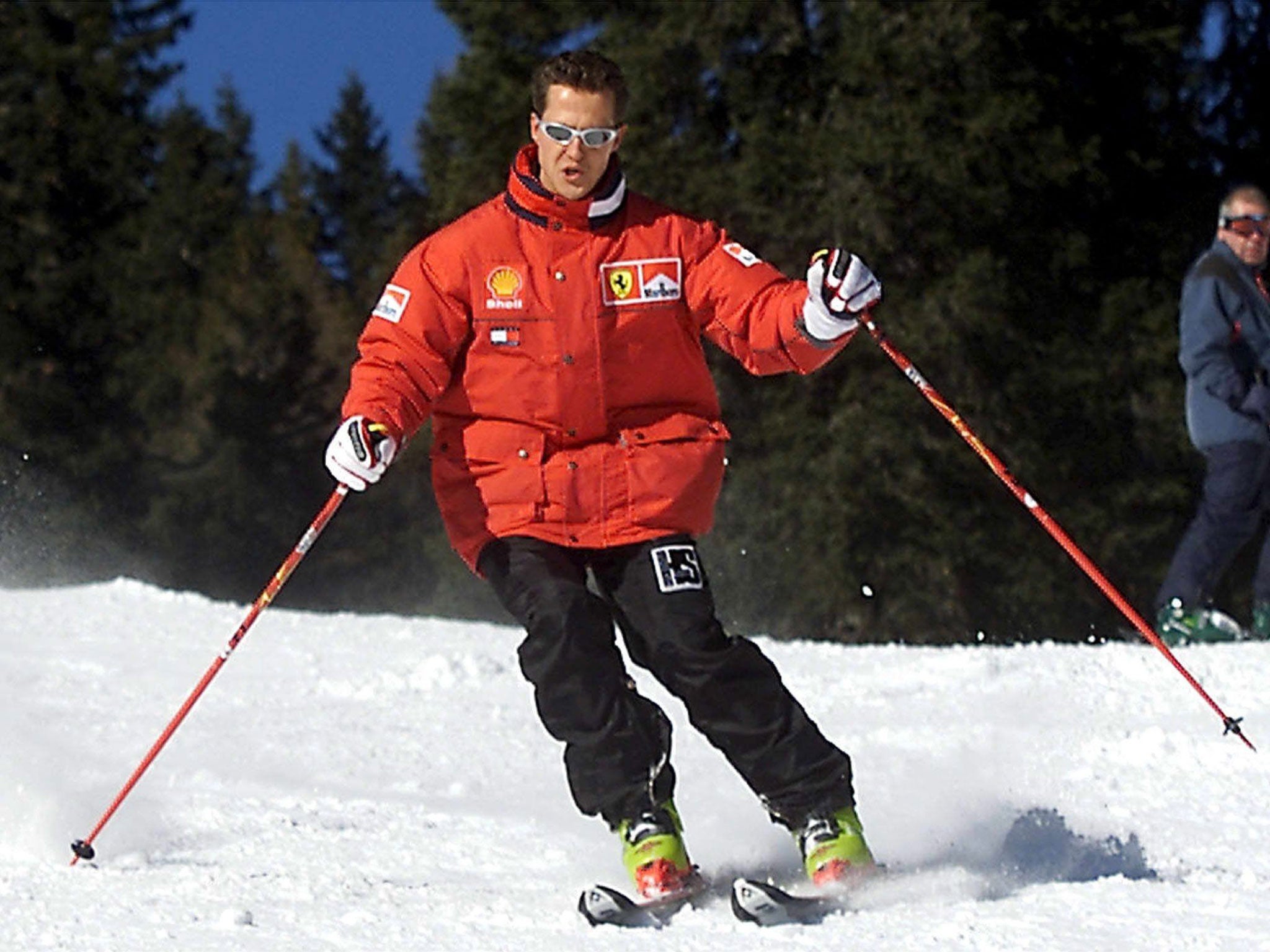 Doctors treating the retired Formula One racing champion, Michael Schumacher, said today that they cannot guarantee his recovery from his skiing accident in the French Alps on Sunday.
A press conference at the Grenoble University Hospital was told that Schumacher, 44, was still in critical condition and an artificially-induced coma after brain surgery on Sunday afternoon.
"He's in a critical situation - this is considered to be extremely serious," Chief Anaesthetist Jean-François Payen told journalists.
Michael Schumacher ski accident: F1 drivers support 'daredevil' colleague
Payen said that it was too early to "predict the future" for the seven-times world champion .
"We can say that his condition is life-threatening," Dr Payen, said. "For the moment, we can make no prediction on the future of Michael Schumacher."
Without a helmet, the former racing champion would have been killed, he said.
A neurosurgeon, Stephan Chabardes, said that a brain scan had revealed internal bleeding, and injuries including contusions and lesions. He said they had operated a first time to treat the internal bleeding.
"The brain scan showed a number of pieces of information, some intercranial haematoma but also some cerebral contusions and oedema," said Chabardes
"We operated urgently to try to eliminate the haematoma. After the operation we saw that we had been able to eliminate these haematoma but also sadly the appearance of various bilateral lesions."
The doctors denied reports that they had performed a second operation overnight. They said that they were waiting to see how Schumacher responds before deciding on the next phase of treatment.
The extent of his head injuries despite the fact that he was wearing a helmet suggested that Schumacher was travelling very fast at the time of the accident on Sunday morning, Mr Payan said. He lost control for reasons unknown while skiing off-piste, between two relatively easy slops, at the exclusive resort of Meribel in the Three Valleys region of the French Alps. His 14-year-old son was with him at the time.
Dr Payen said that Schumacher had suffered a "serious skull trauma" and that "haemorrhaging lesions" had been discovered on his brain. His body was being kept at the low temperature of 34 to 35 centigrade (instead of the normal 37C) according to usual procedure with brain injuries. The aim, the doctor said, was to "reduce the pressure within the skull".
"His helmet protected him partially," the doctor said. "Anyone who had had this accident without a helmet would not have survived this long."
"We can make no prediction on the future of Michael Schumacher," he said.
Schumacher's unrivalled career in Formula One
A spokesman for the hospital said: "Michael Schumacher was the victim of very serious trauma. He was very agitated when he arrived and we decided he was in a critical situation and he quickly went into a coma.
"We believe that taking into consideration the very violent shock, his helmet did protect him to a certain extent.
"The neurosurgical treatment he received brought us quite a lot of information. We had to operate urgently to release some pressure in his head. Unfortunately, he has some lesions within his brain."
Mr Payan added: "I'd say this accident happened in the right place because he was taken into hospital immediately and operated on as soon as he arrived, this mean his state is critical and he is still in a coma and he will be kept in a coma.
Michael Schumacher ski accident: Helmet 'may have minimised injury'
"Everything that needed to be done has been done at the moment we can't really say when he will recover, we cannot answer this yet.
"We are in constant contact with his family that are by his bedside. At this moment we don't see he is going to need a second operation.
"We have very good medical procedures and we did actually treat him very quickly and give him what he needed very quickly."
Professeur Chabarde said: "We see a lot of head injuries like this.
"I came here not in terms of a doctor but as a friend. I'd like to thank everyone for the support and the excellent medical team who treated him so well.
"I am very worried just like his family, we are very worried about his condition. The doctors won't tell you more because they can't tell you more, they are working hour by hour.
"This kind of accident, luckily he's 45 (on Friday) which is better than if you were older."
A consultant added during the press conference: "What we observed initially was an impact to the right side of the head. He was agitated when he came in. He had some spontaneous movements and wasn't in a normal state when he came in."
Schumacher was initially said to have escaped without a life-threatening injury but it was later confirmed that he had suffered a cerebral haemorrhage and that his condition had dramatically worsened.
An eminent French orthopedic and trauma surgeon Gérard Saillant – a friend of Schumacher's who treated him when he suffered a broken leg while racing in 1999 – flew from Paris to Grenoble to take charge of his treatment.
Schumacher was flown by helicopter to a local hospital but transferred by air to a trauma unit in Grenoble when his condition worsened.
Christopher Gernigon-Lecomte, director of the exclusive resort in the Three Valleys region near Chambéry said: "He was conscious but very agitated while being taken to hospital."
The gendarmerie mountain rescue team said during on Sunday afternoon that Schumacher had suffered a "relatively serious" head injury.
Schumacher retired from Formula One for the second time last year, and remains the most successful man to ever grace the sport. His seven world championship wins – two with Benetton and five with Ferrari – saw him overtake Juan Manuel Fangio's record of five successes in 2002.
Join our commenting forum
Join thought-provoking conversations, follow other Independent readers and see their replies