Obama, eat your heart out: Tony travels in style on Blair Force One
The former Prime Minister has been seen stepping off the £7,000-per hour jet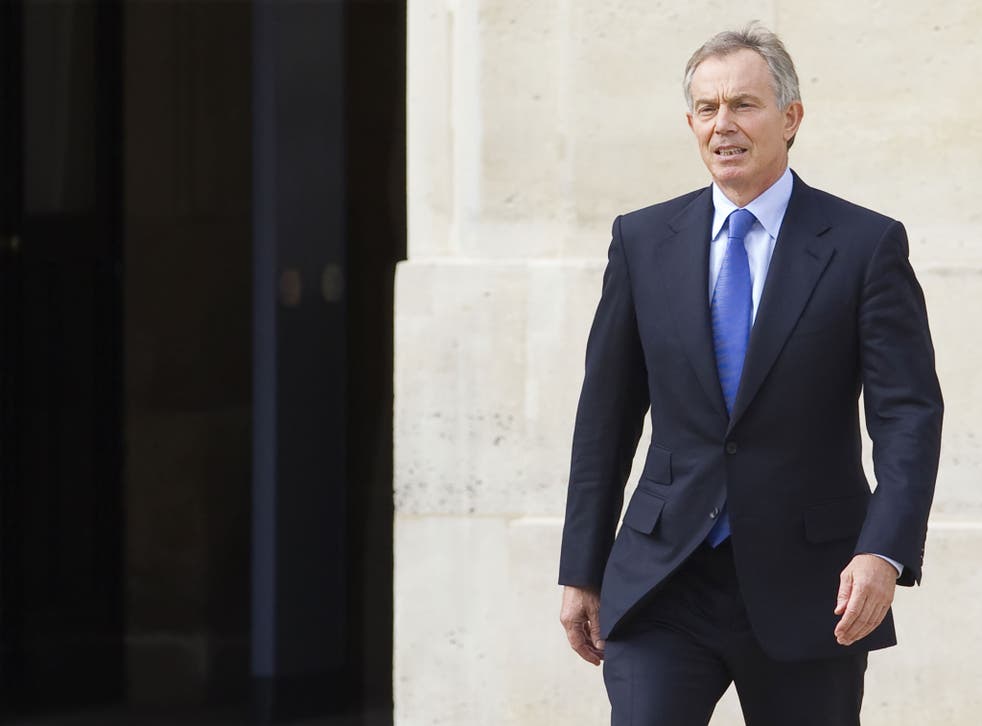 For plane spotters, it is the distinctive black and gold livery of the Global Express BD-700 that turns heads. For Tony Blair, the attraction is more likely to be the 2,100 cubic feet of cabin space, including a luxury stateroom. Or maybe it is simply the thrill of travelling on £30m of private jet.
When it comes to flying across the globe seeking to help resolve some of its problems while also amassing an estimated £40m and seven homes, it seems the former prime minister has developed a taste for the very best in high-end aviation.
Mr Blair has been spotted descending from the steps of a Canadian-built private plane which costs up to £7,000 an hour to hire and, because of its eye-catching paintwork, has become a sought-after sighting by plane fanciers who track it around the world.
The one-time Labour leader was spotted last month arriving at a regional airport in upstate New York as well as jetting into Bangkok and Sardinia on board the plane, whose playboy-style livery has been likened to the colour scheme sported by Formula 1 cars once sponsored by the John Player cigarette brand.
While in government, Mr Blair, 60, considered financing a jet for prime ministerial use. The proposal - instantly dubbed Blair Force One - was abandoned on grounds of cost.
Out of office, it seems such problems have been surmounted. With a list price of around £30m, the Global Express BD-700, manufactured by Canadian aviation company Bombardier is the pinnacle of long-range private jet travel with an ability to fly non-stop for 13 hours while cossetting up to 12 passengers with leather reclining seats and two kitchens. The plane can be configured to include a stateroom complete with a double bed and a private bathroom.
As Bombardier puts it: "This jet was purpose-built to fulfil the desires of the most sophisticated and demanding business travellers without compromise."
Among the journeys believed to have been undertaken by Mr Blair in the chartered jet, which is owned by an unnamed individual and hired out by Hampshire-based leasing company Aravco, was a trip in August to Adirondack Regional Airport, a New York state backwater close to the Canadian border.
The local newspaper reported how airport staff watched as Mr Blair's security detail, who accompany him across the world, entered the airport cafe and souvenir store. One worker told the Adirondack Daily Enterprise: "We saw it was him with our own eyes."
The former prime minister is also thought to have used the aircraft, which has a range of 7,000 miles, to fly from London to Bangkok earlier this month to give a speech at a conference on reconciliation.
If the plane had been hired at its maximum advertised hourly rate, a journey from London to Bangkok would cost about £85,000.
A spokesman for his office said on Sunday: "Taxpayers do not foot any part of the bill."
Join our new commenting forum
Join thought-provoking conversations, follow other Independent readers and see their replies