Paul Hollywood 'bribed' by his father to give up becoming an artist
The BBC bakery judge says he was lured away from art school and velvet jackets by £500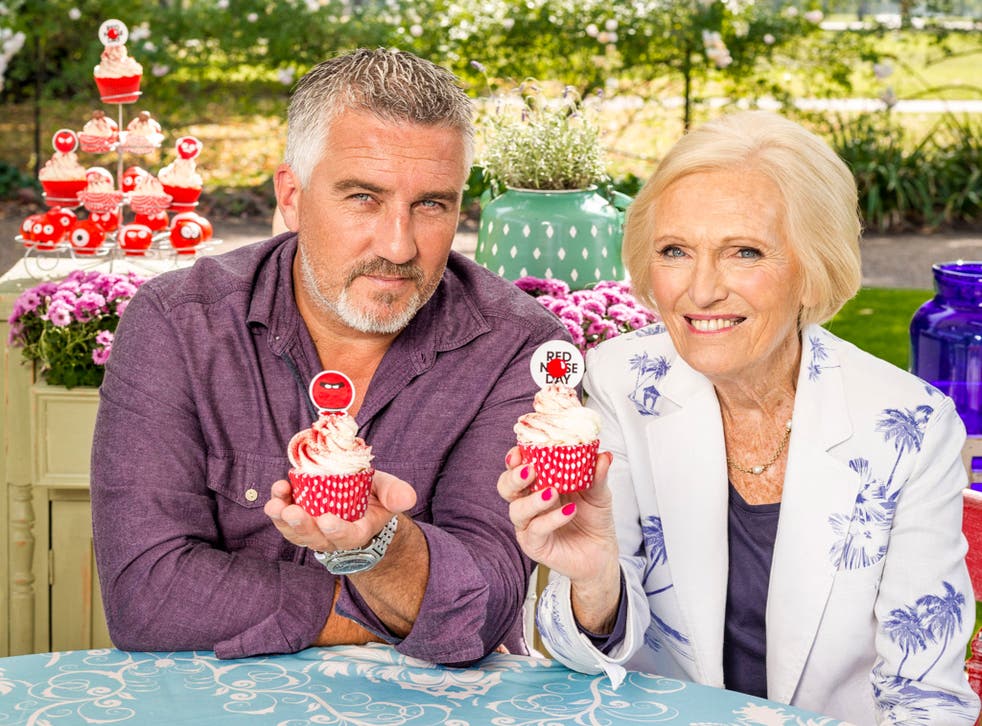 Having spent years criticising the artistry, or lack thereof, of the pies, cakes and other bakes presented by contestants on the Great British Bake Off it'll come as no surprise that judge Paul Hollywood had ambitions to become an artist.
The twinkly-eyed BBC TV star has revealed he had to be "bribed" by his father to quit studying art and become a baker instead.
"I was in art school and had long hair and velvet jackets and I quite enjoyed art, sculpture and all that stuff, and I ended up doing an O-level in sculpture and I thought I could really take this further," Hollywood told Kirsty Young during Radio 4's Desert Island Discs.
"And my dad approached me and said, 'Son, come and join the industry' and he said 'I'll give you five hundred quid' and in the Eighties that was a lot of money, so I went from hair down to my chest to shaved literally overnight."
TV bakers raising temperatures

Show all 5
Hollywood, who judges contestants alongside Mary Berry on the hit BBC show, said it has taken him "years" to get used to the idea of being famous.
Young asked Hollywood about reports he had a brief affair with his co-host on the US version of Bake Off. Hollywood, said: "Anyone that can sit there and say, 'no, I'd deal with that, that's dead easy'.
"It's not, because it plays with your head, it plays with everything. I was upset, I mean I was really upset."
Hollywood, who chose two pillows as his luxury item and a pork pie as his "desert island dish", said Berry offers to iron his shirts while they are filming.
He said: "She is like my mother, she acts like my mother, and I do treat her like my mum."
Among his musical choices were Pink Floyd's"Comfortably Numb," George Harrison's "My Sweet Lord" and "Jesus To A Child" by George Michael.
Additional reporting by PA
Register for free to continue reading
Registration is a free and easy way to support our truly independent journalism
By registering, you will also enjoy limited access to Premium articles, exclusive newsletters, commenting, and virtual events with our leading journalists
Already have an account? sign in
Register for free to continue reading
Registration is a free and easy way to support our truly independent journalism
By registering, you will also enjoy limited access to Premium articles, exclusive newsletters, commenting, and virtual events with our leading journalists
Already have an account? sign in
Join our new commenting forum
Join thought-provoking conversations, follow other Independent readers and see their replies