Peter Mullan: The Scottish actor on being homeless, Spencer Tracy, and Labour's prospects in Scotland
'I don't do New Year's resolutions. There's no point, I'll just keep going as I am.'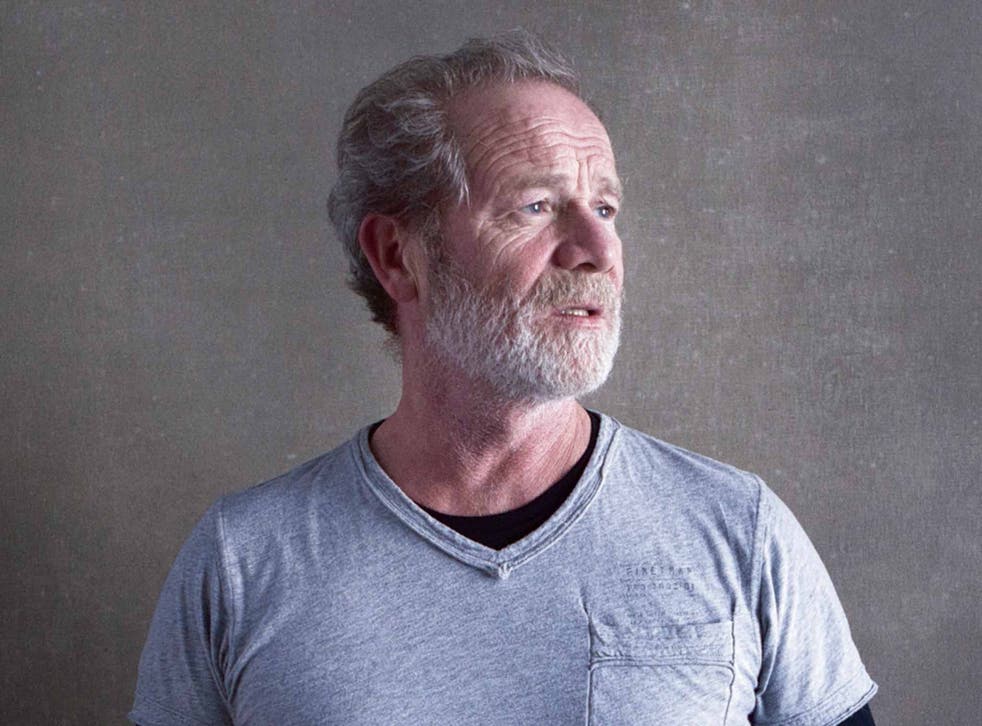 Your new film 'Hector' was out last week; 'Star Wars' was out this Thursday. That's big competition. Why should we see 'Hector'?
When it started off, Star Wars was about the little people taking on the Death Star and now it is the Death Star. So go and see little independent movies in protest against the Death Star. If you really want to help Luke Skywalker, go see Hector.
How did you prepare for the role?
I didn't, to be honest. The summer between school and university, I worked with single, homeless, schizophrenic women. I'd been homeless myself a couple of times when I'd run away as a kid. I'd never consider that to be technically homeless – I slept rough for a week. What I do remember is that when you're trying to get to sleep lying on concrete, every minute becomes an hour, and every hour becomes a day. Time passes very slowly when you feel that vulnerable.
You're known for playing troubled characters battling with demons. Does that say something about your worldview: do you see life as struggle?
No, but it can be for a lot of people. I'm a glass half-full kind of guy. You have to explore different avenues of human existence and oftentimes that involves the darker side.
You've been homeless, your father was abusive, you've worked in a prison. Have these extreme experiences helped make you the actor you are?
Yes. The great thing with being an actor or a filmmaker is that you can explore all these things and come out the other end, hopefully better for it. You're not actually living it, it's all pretend. Everything you do is with impunity. You can spend a whole day shooting someone and then can congratulate them for the way they collapsed over the wall with a bullet through their head. You've not actually hurt anyone – but you've explored the type of people who do hurt people and the type of people who get hurt. It's one massive exploration.
Does that give acting a therapeutic quality?
Absolutely. It is, and it always will be, the greatest job on earth. Nothing goes to waste. Every feeling you've ever had, you can recycle it when you act. Whether anyone wants to become a professional actor or not, I would recommend to every soul to do a bit of acting at some point in their lives. You'll feel better for it.
Does every role change you?
No, I don't take any characters home with me. After a job, if anything's affected me it's usually working with the other actors. You make some great friendships in this game.
Has there been one actor who provided particular inspiration?
The one I studied as a kid was Spencer Tracy. I've never seen him matched in terms of acting. He's the benchmark, always, because he could turn his hand to anything.
You've always been outspoken on politics. Do you think Jeremy Corbyn will be a good thing for Labour's prospects in Scotland?
No, Labour is finished in Scotland. Seriously. He'll make no difference here whatsoever. He's a unionist so that means he sits at the same table as the Tories and the Liberals and that's unforgivable in Scotland.
Lastly, how will you be spending Christmas and do you have any New Year's resolutions?
Christmas I spend with the kids at home in Glasgow. And I don't do New Year's resolutions. There's no point, I'll just keep going as I am.
Peter Mullan, 56, is a Scottish actor who has appeared in 'Braveheart', 'My Name Is Joe', Ken Loach's 'Riff-Raff', and the 'Harry Potter' films. A Marxist, he grew up in Glasgow, where he still lives with his long-time partner and three children. 'Hector', in which Mullan plays a homeless man struggling to make the trip from Glasgow to London in time for Christmas, is in selected cinemas now.
Register for free to continue reading
Registration is a free and easy way to support our truly independent journalism
By registering, you will also enjoy limited access to Premium articles, exclusive newsletters, commenting, and virtual events with our leading journalists
Already have an account? sign in
Register for free to continue reading
Registration is a free and easy way to support our truly independent journalism
By registering, you will also enjoy limited access to Premium articles, exclusive newsletters, commenting, and virtual events with our leading journalists
Already have an account? sign in
Join our new commenting forum
Join thought-provoking conversations, follow other Independent readers and see their replies