Philip Seymour Hoffman: David Bar Katz, who found him dead, condemns media for painting 'false picture' of star in first video interview
Watch the playwright talk for the first time about the late actor, who died from a suspected drug overdose, in a televised interview
Jenn Selby
Wednesday 26 February 2014 18:26 Comments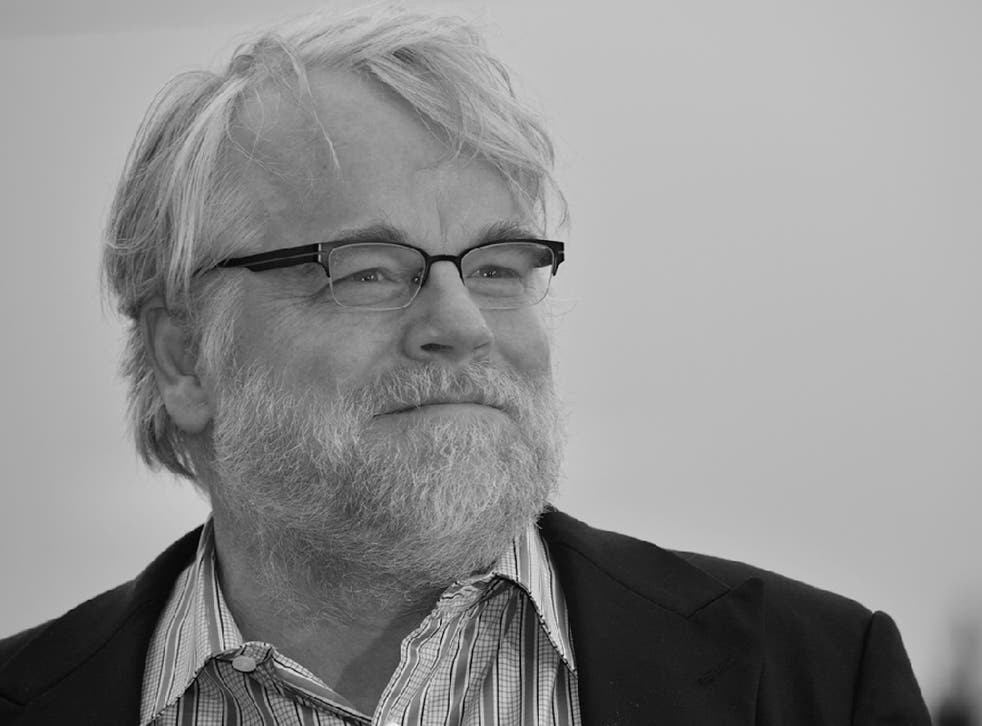 David Bar Katz, the friend of Philip Seymour Hoffman who found him dead on the floor of his flat, has condemned the media for painting a "false picture" of the actor following his suspected drug overdose.
The playwright spoke publically for the first time of the controversies surrounding the coverage of his late companion during a televised interview on CNN show "New Day" (scroll down to watch the video).
"It's a cliché that makes it very easy and that people like, but Phil was not that guy," Katz said.
"I can just say that I think a lot of it has been totally overblown. It gives a false picture of him because he was focused, he was working, he was focused on his family, he was not a partier, he was not someone that was in a spiral, he was not self-destructive in any way."
Philip Seymour Hoffman 1967 - 2014

Show all 25
After his death, notorious American tabloid the National Enquirer published a story indicating that Katz and Hoffman had enjoyed a romantic relationship.
Katz sued the publication, and was awarded a settlement fee, which will be used to fund a new $45,000 award for playwrights in honour of the memory of Hoffman.
The paper had based its entire story, it said, on a person claiming to be Katz.
"I was really stunned by that."
Hoffman was found dead on the floor of his bathroom in his Greenwich Village apartment by Katz and his personal assistant on Sunday 2 February just after 12pm.
His initial autopsy results were ruled inconclusive by a New York medical examiner. However, police suspect that he died of a heroin overdose.
A funeral for the family and friends of the late Capote star was held in New York on 7 February 2014. Cate Blanchett, Joaquin Phoenix, Meryl Streep, Justin Theroux, Amy Adams and Michelle Williams also attended.
Four people have since been arrested in connection with the 350 bags of heroin discovered by investigators in his flat.
One man charged with felony heroin possession with an intent to sell was saxophonist Robert Vineberg, 57, a session musician who played for Amy Winehouse, David Bowie and Mick Jagger in the past.
In his will, the contents of which were revealed on 19 February, Hoffman declared his wish for his son to be bought up outside of Hollywood.
"It is my strong desire, and not direction to my guardian, that my son, Cooper Hoffman, be raised and reside in or near the borough of Manhattan in the State of New York, or Chicago Illinois, or San Francisco, California," Hoffman stated in the 13-page document, originally signed in October 2004 before his two daughters, Tallulah, seven, and Willa, three, were born.
He added that "if my Guardian cannot reside in any of these cities," he requested his son "visit these cities at least twice per year…so that my son will be exposed to the culture, arts, and architecture that such cities offer."
However, he left the bulk of his estate to his ex-partner and the mother of his children, costume designer Mimi O'Donnell.

Register for free to continue reading
Registration is a free and easy way to support our truly independent journalism
By registering, you will also enjoy limited access to Premium articles, exclusive newsletters, commenting, and virtual events with our leading journalists
Already have an account? sign in
Join our new commenting forum
Join thought-provoking conversations, follow other Independent readers and see their replies