Premier League star Loic Remy on gang rape allegations: 'Girls can be greedy and vicious'
The on-loan Newcastle United striker, who was cleared of rape allegations last month, talks about his arrest for the first time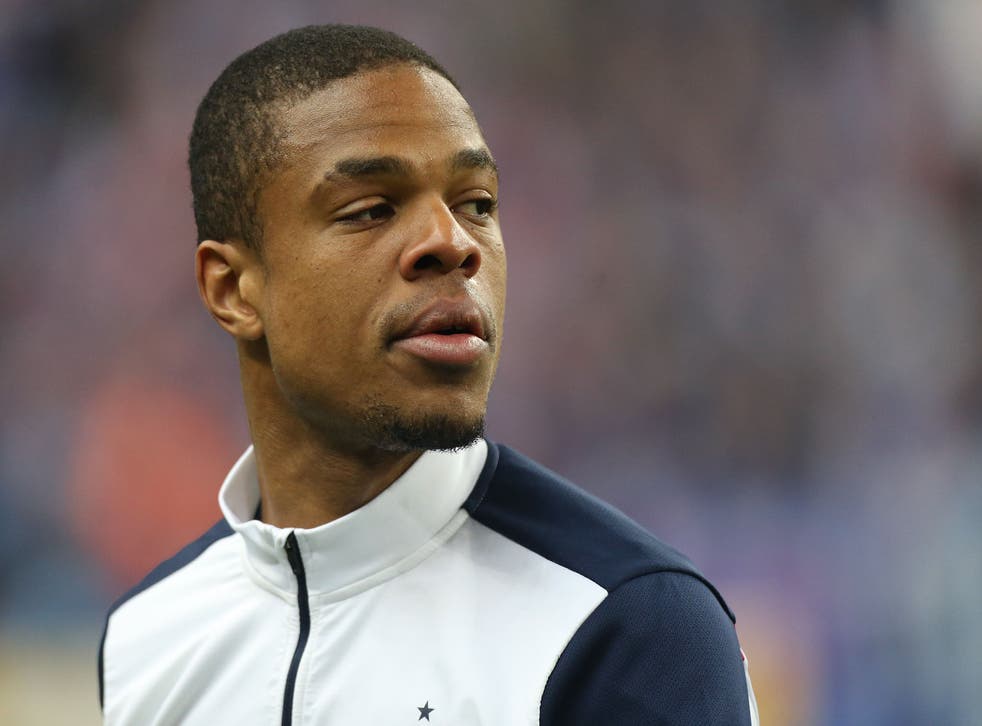 Loic Remy, the on-loan Newcastle United striker who was cleared of rape allegations last month, has spoken for the first time about his arrest, describing girls that target wealthy footballers as "greedy and vicious".
The French International was questioned by police, along with two other men, in May 2013 after a woman claimed she had been attacked in Fulham, west London.
Remy said that he had hit rock bottom over the nine months he remained on bail while the case was investigated by police, and spoke about the negative impacts fame and wealth can have on young players.
"Girls can be greedy and vicious," The Sun quoted him as saying.
"When you're a footballer, single, and want to have fun, you can have any girl you want.
"Whether you're cute, ugly, big, or small — the power of money today, it's amazing.
"Before it was not like that. I see things that make me afraid. I see these girls — what they can do.
"Money is a source of happiness, but it is also a poison."
Addressing his arrest for the first time, he said: "When you are woken up at 5am by seven or eight police, you think it's a dream or a nightmare.
"I didn't understand what was happening. I tried to say, 'Hey, put on your shell and work'. But from the stands I heard a few unpleasant remarks."
On Thursday, Remy and the other two men were told that they will face no further action over the allegations.
At the time of Remy's arrest, his lawyers Harbottle and Lewis said the France international denied the claim.
Scotland Yard did not name Remy, but said: "Officers from (sex crime unit) Sapphire investigated an allegation of rape on May 6 in the Fulham area. The allegation was passed on to the Metropolitan Police Service by Kent Police on May 8 after the female victim reported it to them the previous day.
"The victim alleged she was raped by three men.
"On the morning of Wednesday, May 15, three men aged 26, 23 and 22, were arrested at an address in Fulham on suspicion of rape. They were taken into custody at a west London police station and all three men were bailed pending further inquiries.
"On February 13, and following consultation with the Crown Prosecution Service, the three men were informed that no further action would be taken against them."
Remy is currently on loan to Newcastle United from QPR, but expressed his ambition to play for a big European club before he retires from the sport earlier this week.
Speaking to France Football, he said: "Nowadays, without being pretentious, I might be able to play for a bigger club, a top-five European club.
"I do not know... Yes, I will be part of the European top five, or I will be part of a very large club. I'm sure of what I can do. I can still be much better."
Newcastle are thought to be desperate to complete a deal to sign Remy permanently by the end of the season.
Register for free to continue reading
Registration is a free and easy way to support our truly independent journalism
By registering, you will also enjoy limited access to Premium articles, exclusive newsletters, commenting, and virtual events with our leading journalists
Already have an account? sign in
Register for free to continue reading
Registration is a free and easy way to support our truly independent journalism
By registering, you will also enjoy limited access to Premium articles, exclusive newsletters, commenting, and virtual events with our leading journalists
Already have an account? sign in