Ray Williams: Rugby union coach who transformed the way the game was approached in Wales and Australia
Williams brought a distinctive and original philosophy to coaching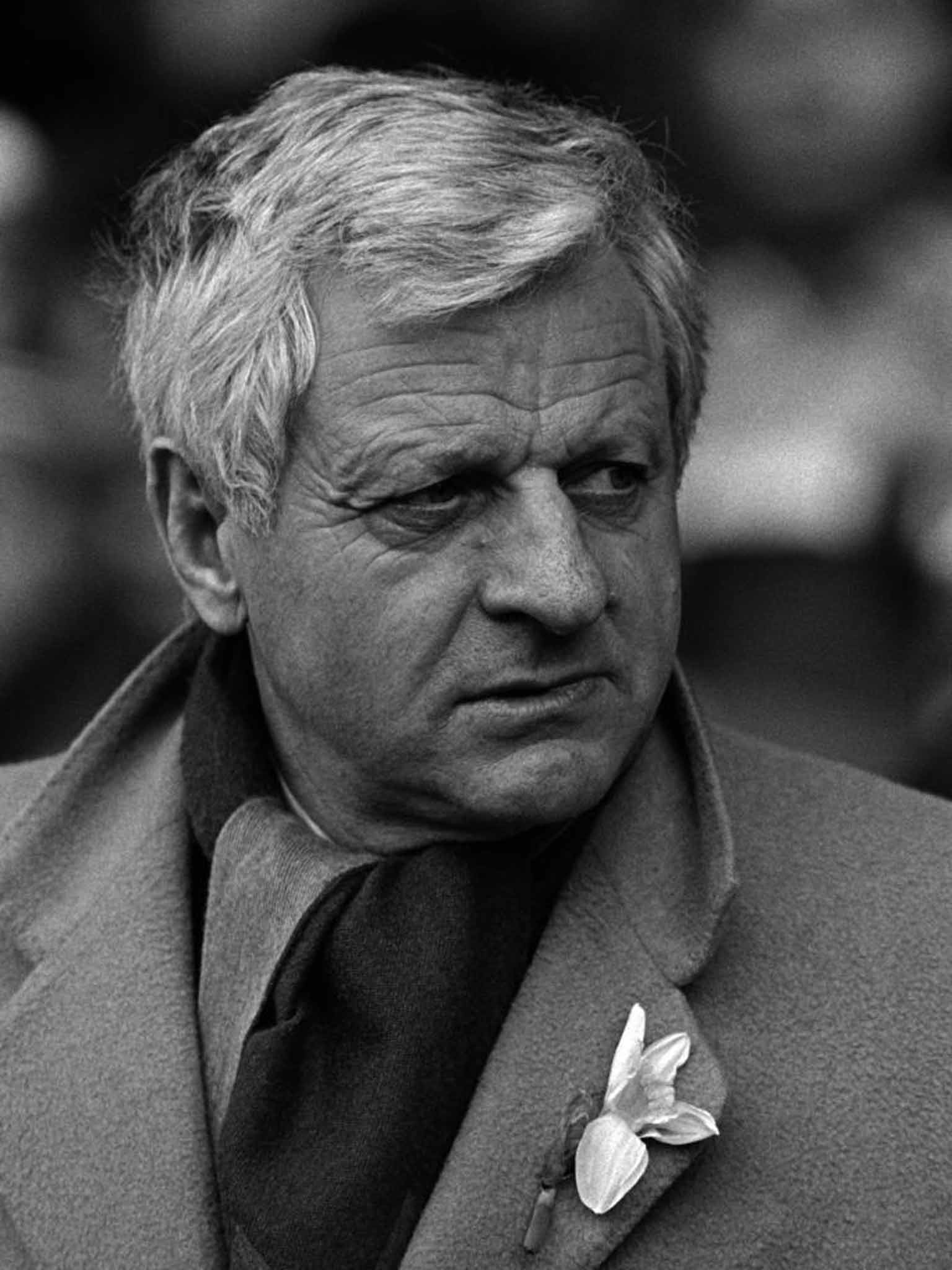 Ray Williams fell just short of playing international rugby union but did more for the game in Wales – and internationally – than most who have worn the coveted red shirt. It was Williams, then working in the Midlands for the Central Council on Physical Recreation, to whom the Welsh Rugby Union turned in 1967 when it appointed the game's first national coaching adviser. At first sight it was an unlikely appointment. Welsh rugby is not invariably outward-looking and Williams had followed few of the usual paths to preferment.
He was not only a North Walian, but had lived in England since going to Loughborough University as a physical education student in 1944. His senior rugby was played for London Welsh, Northampton, Moseley and East Midlands. None of this helped his international ambitions, although his main misfortune – shared with Roy Burnett of Newport and Carwyn James of Llanelli – was being a contemporary of Cliff Morgan. Playing the final trial in 1953 cost him the chance to play for the Midlands against the touring All Blacks.
Rugby history might have been very different had England's Rugby Football Union – still in the 1960s disposed to regard coaching as a sure harbinger of professionalism – not turned down Williams' proposal to create a national system of coaching courses. The North Midlands union was more receptive, but impact was inevitably localised.
So Wales, galvanised into rethinking its own traditional dislike of coaching by the shock of a 24-3 defeat by South Africa in 1964, was the beneficiary. Williams, who took a pay cut to take the job, told the 1967 WRU AGM that "Part of my job will be to convince everyone that coaching is in the best interests of the game." By 1971 he could tell the AGM that "Welsh rugby has been transformed."
Described by the WRU's historians as "a shrewd, voluble hard-headed man", Williams drove that transformation through his promotion of conferences, teach-ins and courses which gave Wales more than 300 qualified coaches by the mid-1970s. "Ray Williams coaching leaflets" were cited in Welsh comedian Max Boyce's version of "Deck of Cards".
Williams did more than organise. He brought a distinctive and original philosophy to coaching. Gerald Davies credited him with the "bringing-together of coaching ideas and physical preparation in a way which had never been done before." Defining rugby's aim as "to win by scoring the greatest number of points that prevailing circumstances will permit", he changed those circumstances by emphasising continuity and recasting back-rowers as creators as well as predators.
That approach found vivid expression in the brilliant Welsh teams of the 1970s. As a paid WRU employee, Williams was not allowed to coach the team or supposed to play any active part, but as back-rower John Taylor recalled, "He was always there at squad sessions in his red tracksuit and white polo neck, illegally helping on technical issues."
His impact inspired imitation. The RFU appointed Don Rutherford to an equivalent post, lightly disguised as "technical administrator" in 1969. The two enjoyed a fruitful working relationship, not least through phone calls which Williams was wont to begin with the jovial announcement, "Hello, this is God speaking."
In 1974 Australia invited him to advise on coaching structures. Australian official John Freedman recalled: "Our game then lacked any depth and technique. We were way behind. Ray's visit gave us the lift we needed. Apart from his technical knowledge, he was a very good communicator." Australia created structures based on his recommendations. "Within four or five years we had turned the game round. His unqualified support enabled us to establish a national system."
Cliff Jones, chair of the WRU's coaching committee, wondered aloud if this assistance might rebound on Wales when they toured Australia in 1978. Payback has lasted not four years but 40, with Australia consistently beating Wales through the imaginative, quick-thinking rugby which Williams espoused. A similar imprint could be seen in other countries he assisted, notably Portugal.
Williams wrote two books. Rugby for Beginners (1973) informed the rise of mini-rugby, while his complaint in Skilful Rugby (1976) that "so often a team's ball-using ability does not match its ball-winning ability" might serve as an epitaph for the last half-century of English rugby, a few golden years under Clive Woodward excepted.
He resigned as coaching organiser in 1979 to take charge of the WRU's celebrations of its 1980-81 centenary season. In 1981 he became secretary of the WRU, staying until 1988 before becoming tournament director for the 1991 World Cup, with the unmanageable role of co-ordinating five co-hosts, and from 1993-97 was a member of the WRU Board and the International Rugby Board.
None of these jobs was done badly, but it is his contribution to coaching that will be remembered. It was the reason for his later honours, an honorary degree from Loughborough in 2009 and the International Rugby Board's Vernon Pugh Award for distinguished service, only weeks before his death. Presenting the award, Gerald Davies said, "He was responsible for the way we think about rugby football."
Raymond Williams, rugby union player, coach and administrator: born 1927; married Meg (two daughters); died Haverfordwest 3 December 2014.
Join our commenting forum
Join thought-provoking conversations, follow other Independent readers and see their replies