Ringo Starr sells off drum kits and other Beatles 'stuff' as part of downsize move
The drummer said he had been surprised to learn he had so many items
Andrew Buncombe
Wednesday 16 September 2015 17:11 Comments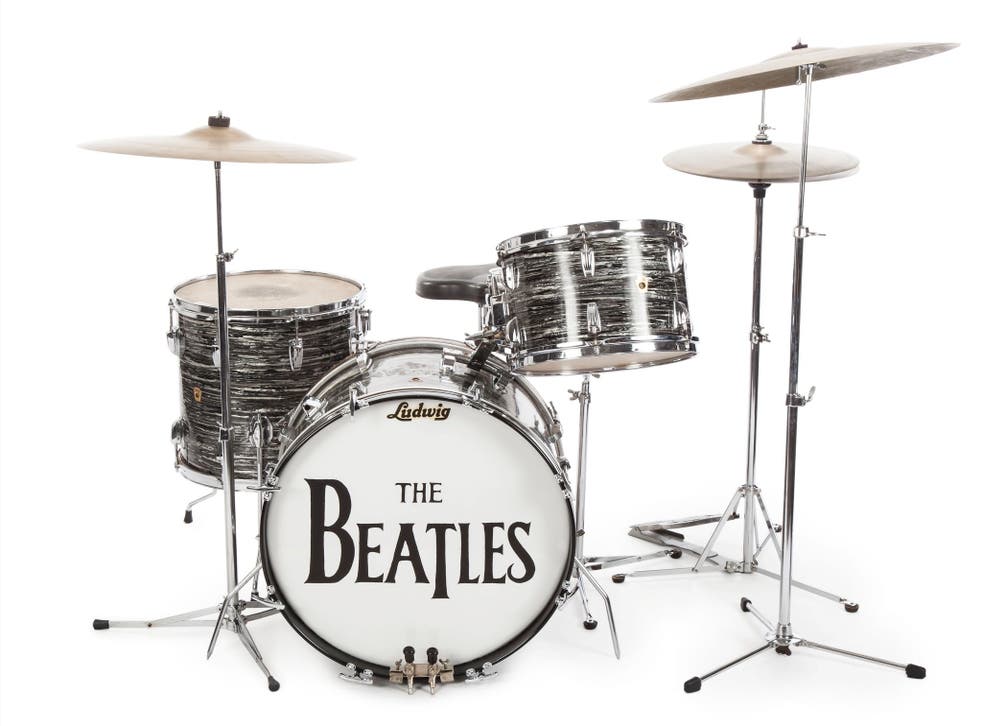 Many less-than-kind comments have been made over the years about the rather plodding drum-work of Ringo Starr.
But to both his fans and detractors, Ringo's sound is unique.
Now, more than 800 items owned by Starr and his wife, Barbara Bach – among them half-a-dozen drum kits – are being put up for sale.
"We have so much stuff and a lot of it we haven't seen in 20 to 30 years," Starr, 75, told the Associated Press.
"It started with me looking at storage units we have all around the world. We found we had so much stuff."
Among the items coming under the hammer is Starr's first 1963 Ludwig Oyster black pearl three-piece drum kit, which he used in more than 200 performances and recordings between May 1963 and February 1964, including for hits such as Can't Buy Me Love and All My Loving.
The couple, who met in 1980 on the movie set of Caveman, are also selling John Lennon's 1964 Rose-Morris Rickenbacker guitar, which he played during The Beatles' 1964-1965 Christmas shows and made a gift of to Starr in 1968.
Also being sold is a custom built Jumbo Silver Sparkle kit used in the Hello, Goodbye film from 1967.
Starr said the idea for the auction came after The Grammy Museum in Los Angeles asked to do an exhibition about his life and music in 2013-2014. Another project, an upcoming book and an exhibition currently at London's National Portrait Gallery of photographs, uncovered "boxes of negatives from the '60s onwards".
Then the couple sold their country house in England and closed down their apartment in Monte Carlo.
"We thought, 'What are we going to do with all this stuff'," he said.


The sale is due to take place over two days from December 4 at Julien's Auctions in Beverly Hills, California.
A portion of the proceeds will go to the couple's Lotus Children Foundation that focuses on social welfare issues around the world. 

"We're fed up with having the stuff in storage when it could be put to some good use and also give a lot of people joy," said Starr.
Auctioneer Darren Julien told The Independent that the Beatles remained the world's most collectible band that it was very rare for such a large amount of items to come up for sale.
"This is the first time a Beatle has had a sale," he said. "If it was you or me doing it, it'd be called a garage sale, but because it's Ringo Starr, it's an historic rock and roll auction."
Register for free to continue reading
Registration is a free and easy way to support our truly independent journalism
By registering, you will also enjoy limited access to Premium articles, exclusive newsletters, commenting, and virtual events with our leading journalists
Already have an account? sign in
Join our new commenting forum
Join thought-provoking conversations, follow other Independent readers and see their replies