Ronald Stevenson: Composer best known for 'Passacaglia on DSCH', thought to be the longest one-movement piano piece
An arch-internationalist who embraced "world music" in his own compositions long before the term became fashionable, but was very conscious of being a Scottish composer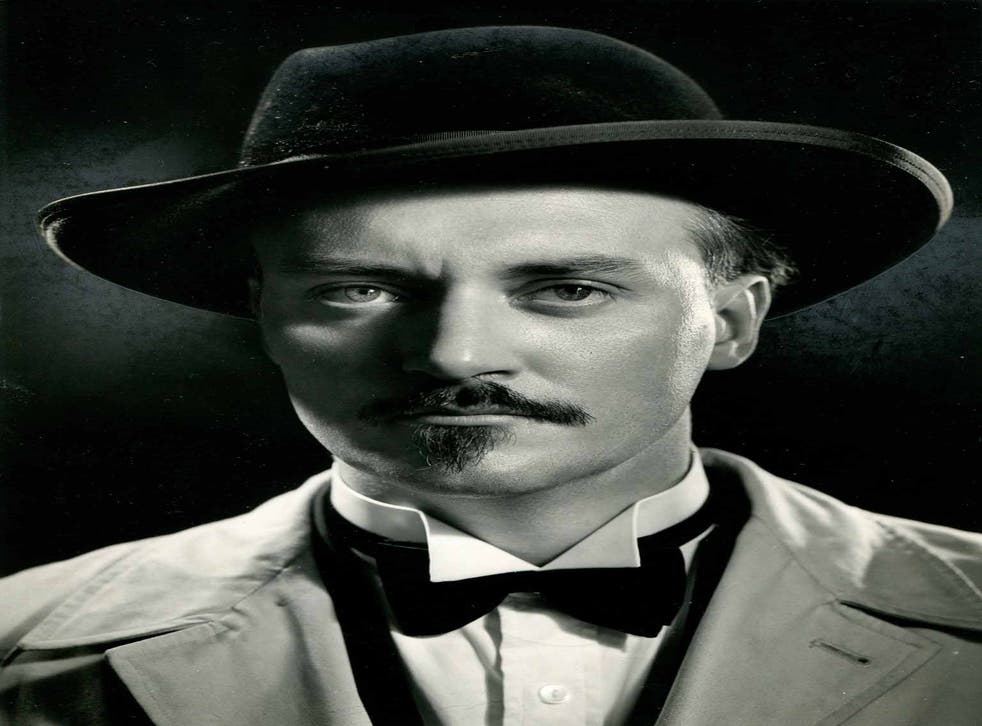 Ronald Stevenson was one of the great composer-pianists, a musician in the manner of Liszt, Rachmaninov and, his own personal idol, Paderewski. He was one of the few pianists whose playing was so individual that you could tell who was performing with your eyes closed, and yet he turned his back on the glittering career he could have enjoyed so as to have the time to compose.
And compose he did, producing an extraordinarily generous body of work: a number of large-scale orchestral works, much chamber music and hundreds of piano pieces and songs – 232 songs the last time I counted – and a huge body of transcriptions.
Stevenson is best known for the piece reputed to be the largest single-movement work in the piano literature, his Passacaglia on DSCH, which uses Shostakovich's musical initials to build up a monumental 80-minute structure. There are no fewer than four recordings of it on the market, one of them (on the Altarus label) played by the composer himself.
It was no part of Stevenson's intention to write something that would get into the record books. In 1962 he sat down at the desk in the room he called the "Den of Musiquity" in his sturdy stone house in the village of West Linton, in the Border Country south of Edinburgh, meaning to write a tribute piece to Shostakovich. At the height of the Cold War – Stevenson was then a Marxist – it was a gesture with political as well as musical resonance.
He began a series of variations on DSCH (in German notation Shostakovich's monogram gives the four notes D, E flat, C and B) and found that the music kept flowing – rather as Bach built the Goldberg Variations on a little lullaby and Beethoven his Diabelli Variations on a cocky little waltz.
The richness of invention in the Passacaglia on DSCH reflected the generosity of Stevenson's own spirit and his instinctive humanism. His Marxism was born of his working-class background: he was born in Blackburn into a cotton-weaving family with its origins in Kilmarnock, and his naturally anti-authoritarian stance saw British class structure as inimical. He cited the memory of his father singing in front of the fireplace in his overalls as a major musical stimulus.
He stuck by his beliefs, too, enduring prison and directed agricultural labour in 1951–52 because as a pacifist he refused national service. But his views were not a matter of dogma: when in 1985 he spent several months as a visiting lecturer at Shanghai Conservatoire and encountered the effects of Marxism in practice, its arguments disappeared from his intellectual armoury. And he never let sometimes stark differences of opinion obstruct friendships.
Stevenson's first piano lessons, when he was eight, were with a Miss Ethel Pratt in Blackburn, and he was soon able to accompany his father in Scots and Irish songs and operatic favourites. At 16 he studied with Dorothea Fraser May, a German-Jewish refugee; after a year she passed him on to Iso Elinson, who had himself been a student of Blumenfeld and Glazunov in Russia. It was from Elinson that Stevenson learned an essential aspect of his piano technique: to stroke, not hit, the keys, which gave him a unique command of the most subtle sonorities. Some virtuoso pianists shout at you, but Stevenson could whisper.
His formal education concluded with his graduation, with special distinction, from the Royal Northern College of Music in Manchester in 1948, and six months in Rome in 1955, studying orchestration with Guido Guerrini at the Conservatorio di Santa Cecilia.
A major turning point came in 1952 when he married his long-time girlfriend, Marjorie Spedding (in whose arms he was to die). In 1955 they settled in West Linton, Stevenson's base for the rest of his life. For the next 40 years, until a series of strokes in his mid-sixties put an end to his public performances, Stevenson made occasional sallies from there for concerts around the world.
He spent two years, from 1963-65, as Senior Lecturer in Music at the University of Cape Town, where, unsurprisingly, he found the apartheid regime an affront to his conscience. (In a gesture of reconciliation, he wrote a short piano piece combining the liberation hymn "Nkosi sikelel' iAfrika" and the national anthem, "Die Stem".)
Essentially, though, he sat at his desk and wrote music, lots of it. (The worklist I put together for a 2005 Toccata Press book on his music took me three years to compile and occupies an astonishing 78 pages.) But with no publisher he made almost no money from it, the occasional commission aside. The Stevensons had a family of three to support (they have all achieved distinction in their own right: Gerda is an actress, Gordon a luthier and Savourna a clarsair, a performer on the clarsach, the Celtic harp). That threw the bread-winning onus on to Marjorie, and her work as a district nurse kept them afloat. It was her sacrifice that allowed him to work as he did.
Stevenson cultivated a circle of friends around the globe. Some, like the poet Hugh MacDiarmid, were near, just over the rolling hills. But most were half a world away, and in those pre-internet days Stevenson became a prodigious letter-writer, his calligraphic handwriting making his letters as visually attractive as his exquisite music manuscripts.
Stevenson's voice, with its gentle Scottish burr, and his playing became frequent features in BBC broadcasts, on the Third Programme and its successor, Radio 3. One major series, presented and performed by Stevenson, was on the piano music of Busoni (on whom he was the leading authority), most of it unknown to a wider public. He wrote, too, and was a frequent contributor to The Listener.
An outsider himself, he had a natural affinity for other maverick composers, championing – in concert, on air and in print – such figures as Havergal Brian, Nathaniel Dett, John Foulds, Leopold Godowsky, Bernard Stevens (a personal friend and fellow Marxist) and countless others. Stevenson was one of the first to take the music of Percy Grainger seriously and, though they never met, they exchanged letters for the last three years of Grainger's life (as Toccata Press, I published their correspondence as Comrades in Art in 2010).
Although it was the Passacaglia on DSCH that made Stevenson's name (not least when in 1965 it was recorded for EMI by John Ogdon, for whom Stevenson was a close personal friend and something of a father figure), it is not really representative of Stevenson's music. True, there are four concertos, two for piano (first performed by the composer, a violin concerto commissioned by Menuhin and a cello concerto, and a choral "epic", Ben Dorain, which took decades to complete and was finally premiered in Glasgow in 2008, when the 80-year-old Stevenson was cheered to the roof in a display of national affection.
But Stevenson, the arch-internationalist who embraced "world music" in his own compositions long before the term became fashionable, was very conscious of being a Scottish composer, and preferred to write small piano pieces and songs that reflect the filigree detail of Celtic art rather than tackle the conflict-based sonata structures of mainland Europe. He did, eventually, write a symphony, the Sinfonia Elegiaca of 2010, but it is an orchestration of sections of the Passacaglia on DSCH.
In the 19th century pianists like Liszt transcribed the music of other composers so it could be played on the piano, a tradition which died out with the advent of recordings. Stevenson revived it, and something like a quarter of his output takes the form of piano transcriptions, all intended to emphasis the singing qualities of the piano, an aspect of contemporary performance he felt was undervalued.
For all the profundity of his intellect and the profusion of his imagination, Stevenson was the most natural and open of men. Visitors to West Linton were welcomed with a grin and a glass of whisky in front, in winter, of a roaring peat fire. In the early 1980s I used to head over there to bring in the New Year with him and remember one lubricated occasion when, helpless with laughter, neither of us could keep the other upright on the frost-covered ground.
The warmth of that personality naturally informs the huge quantity of music Stevenson has left – and in the past few years musicians have finally begun to discover and perform it.
Ronald Stevenson, composer and pianist: born Blackburn 6 March 1928; married 1952 Marjorie Spedding (two daughters, one son); died West Linton, Scottish Borders 28 March 2015.
Register for free to continue reading
Registration is a free and easy way to support our truly independent journalism
By registering, you will also enjoy limited access to Premium articles, exclusive newsletters, commenting, and virtual events with our leading journalists
Already have an account? sign in
Register for free to continue reading
Registration is a free and easy way to support our truly independent journalism
By registering, you will also enjoy limited access to Premium articles, exclusive newsletters, commenting, and virtual events with our leading journalists
Already have an account? sign in
Join our new commenting forum
Join thought-provoking conversations, follow other Independent readers and see their replies