Russ Henderson: Inspirational jazz pianist and steel-pan player who played a central role in establishing the Notting Hill Carnival
Henderson is credited as one of the founding fathers of the Notting Hill Carnival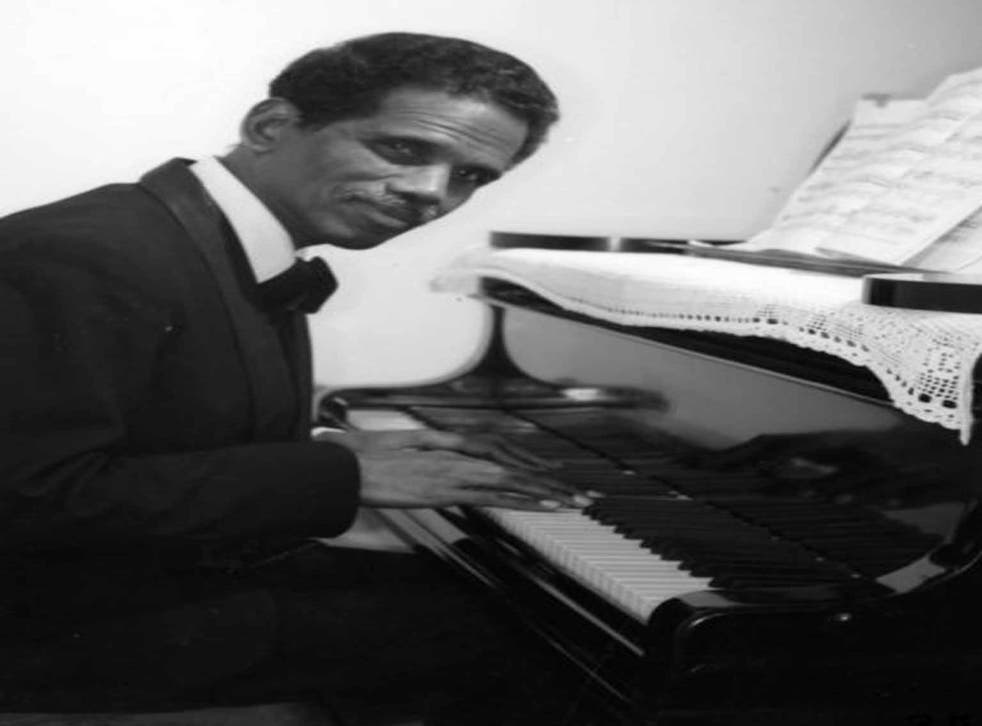 Russ Henderson's death at the age of 91 will have touched a great many people worldwide. An extraordinary man whose dynamism and zest for life inspired all those that knew him, he was still playing at the age of 90 with only six serviceable fingers, a result of arthritis and Raynaud's disease.
One of seven siblings, he grew up in Port Of Spain, Trinidad, initially learning to play the piano, and subsequently steel-pan. A brutally applied anaesthetic for a tonsillectomy when he was 12 left him with a healthy scepticism for the medical profession and enquiries as to his well-being were invariably met with the response, "Well, the doctors keep telling me I'm ill". He once commented in mock horror on reading the blurb on his Raynaud's medication: "It says here that my fingers might turn white!"
By 1948, at the age of 24, Henderson had achieved a fair amount of success with his jazz quartet in Trinidad and also began taking an interest in steel-pan, this being facilitated by meeting Beryl McBernie, who ran a theatre company and was championing steel-pan, an instrument hitherto stigmatised by its working class origins and association with gangs. On coming to England to study piano tuning in North London he soon began playing in clubs, and also formed a small steel-band with Sterling Betancourt and Max Cherrie. This steel-band achieved considerable success in various formats in the succeeding years and was the first such combo to play for royalty. Other notable musical associations at that time were with the calypsonian Lord Kitchener and trumpeter Leslie Hutchinson.
Henderson is also credited as one of the founding fathers of the Notting Hill Carnival, which started as a marching band festival in London's Bayswater Road and Queensway. In 1966 he and his band were instrumental in establishing the Carnival as a national annual event. Reflecting on its initial success years later Henderson joked, "That was fantastic, let's do it again next year!" He is remembered with a blue plaque on Tavistock Road.
Meanwhile Henderson had become a spectacular jazz pianist with a unique blend of influences from calypso to Bach via Errol Garner. He held regular jam sessions in his house in Bassett Road in Notting Hill. In 1967 the jazz saxophonist John Surman was living in the same road and on passing and hearing the music, he recalled, "I invited myself in." Thus began a lifelong friendship and musical association, resulting in Henderson playing on Surman's first album, John Surman (Decca Deram 1969). From 1962 he played a regular Sunday lunchtime gig at the Coleherne in Old Brompton Road, a 25-year residency that has subsequently become legendary for featuring guest musicians such as Joe Harriott, Graham Bond, John Surman, Davey Graham and Philly Joe Jones.
In 1975 Henderson met the singer Barry Stephenson. The two became good friends and worked together at Langan's Brasserie and the St James Club. This musical association lasted until 1984 and encompassed playing at celebrity parties, including one for King Hussein of Jordan at a 1920s-style party held in Amman in 1978. Stephenson continued to drop in on Henderson gigs to sing a few numbers until 2014.
My own association with Russ Henderson, as his bass player for 32 years, began at Steve Rubie's 606 Club in Chelsea in 1982 with drummer Derek Gayle. We never discussed what was to be played; Russ would launch into whatever tune came to mind – jazz standards, calypsos and untitled Latin American pieces with upside-down left-hand bass lines and extended right-hand improvisations. He had a huge array of original musical ideas – tunes superimposed on others (quotes from Jesu Joy Of Man's Desiring over the chord sequence of "How High The Moon", for example) or sudden bursts of harmonic sequences somehow shoe-horned into jazz standards.
All this was accompanied by much merriment on his part, but he played without any sense of competition or one-upmanship. I floundered around trying to catch up with him for the first few gigs and anything I couldn't pick up by ear he was happy to explain with typical generosity. He kept quiet about his hand problems generally but once in a while he would look up from the piano between numbers and say: "No hands, boy!" Nevertheless, he never failed to pull something new out of the bag on every gig I ever played with him.
John Surman writes: "All of us who met or worked with Russ will miss him. R.I.P Russ – you were one of a kind". As for myself, I can't bear the fact that Russ is gone. In 2006 he was appointed MBE for services to music and celebrated this with a tap-dance (see YouTube).
Russell Audley Ferdinand Henderson, musician: born Belmont, Trinidad 7 January 1924; MBE 2006; married Eve Rigby (marriage dissolved; one daughter), partner to Marie-Germaine Musso (two sons); died 18 August 2015.
Register for free to continue reading
Registration is a free and easy way to support our truly independent journalism
By registering, you will also enjoy limited access to Premium articles, exclusive newsletters, commenting, and virtual events with our leading journalists
Already have an account? sign in
Register for free to continue reading
Registration is a free and easy way to support our truly independent journalism
By registering, you will also enjoy limited access to Premium articles, exclusive newsletters, commenting, and virtual events with our leading journalists
Already have an account? sign in
Join our new commenting forum
Join thought-provoking conversations, follow other Independent readers and see their replies