Russell Brand is 'left-wing commie scum', Fox News says, as fight to the death continues
The British comedian and the right-wing US news channel have been at each other's throats for weeks
Natasha Culzac
Friday 29 August 2014 16:51 Comments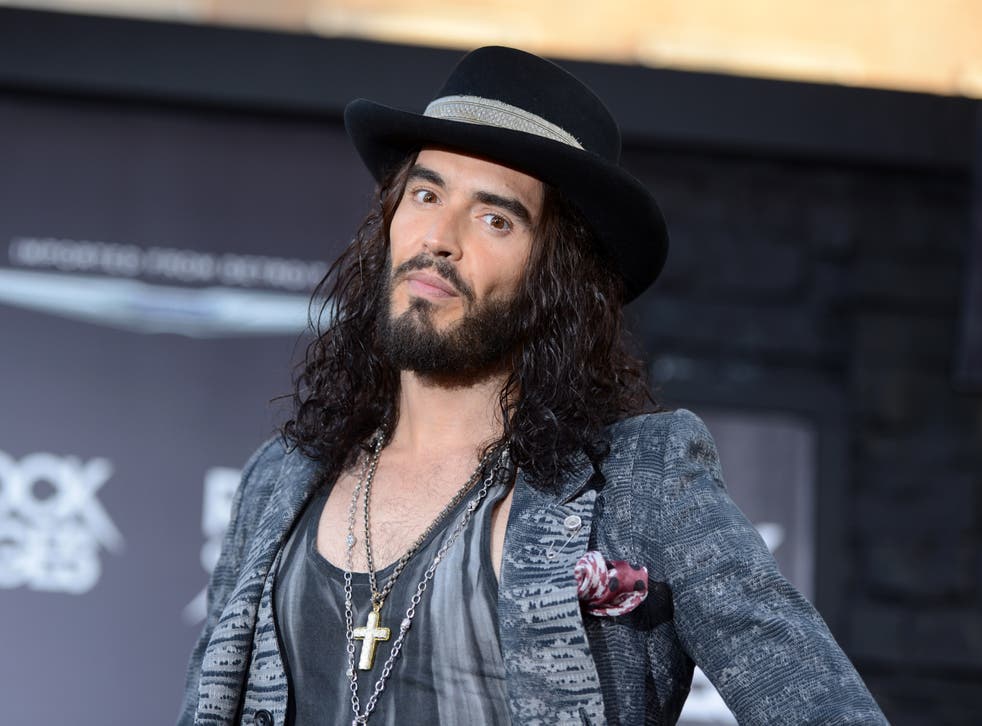 We're not sure how nasty it has to get between Fox News and Russell Brand before the two decide to meet up, kiss and put it all behind them, but the war of words certainly makes for good viewing.
Two days ago, comedian Brand used his YouTube channel to address the criticism levelled at him for his own denigration of Fox News' coverage of the Ferguson protests.
He had originally condemned the news station for hiring a token black person to come on to lament the riots and was labelled "left-wing commie scum" as a result by Fox presenter Greg Gutfeld.
We are shown clips of Gutfeld's palpable anger spilling out into a torrent, yet Brand's response is somewhat mollified.
In Quotes: Russell Brand's revolution

Show all 8
Despite being called a racist for discussing a man's race and later a coward for not commenting on the "radical Islam spewing from his homeland", Brand says: "The radicalism and violence that we're seeing in that area – do you want to understand it? Or do you just want to condemn it? The chaos in the Middle East was created by this exact energy, this presumptuous, aggressive, overbearing entitlement that comes from a certain sector of neo-conservative American thinking.
"They're the people that went into the Middle East, they're the people that make deals out there now that create this kind of disharmony and conflict."
Then yesterday, Brand attempt to defend himself once again after Fox dedicated another segment to him.
Randomly, Gutfeld references Brand's stint as host of Big Brother's Big Mouth back in the mid-Noughties and says after this gig, he developed "fake intelligence" like a "freshman at college".
Gutfeld and his guests ridicule Brand and discuss the breakdown of his relationship with Katy Perry.
Brand, however, retorts using what he says is factual data to help viewers understand what Fox News is about: "A study by Media Matters for America found that between August the first and October the first 2013 on Fox News, 75 per cent of mentions of climate science cast doubt on it as a possibility.
"In 2012 the Union of Concerned Scientists found that 93 per cent of global warming coverage by Fox News was misleading – the misleading statements identified in the report included dismissal of human-caused climate change, disparaging comments about individual scientists, rejections of climate sciences as a body of knowledge and the cherry-picking of data."
He uses his online commentary series The Trews to talk on a range of topics including the Israel-Palestine crisis, Scottish independence, drugs and in dissecting right-wing news coverage.
Brand is not the only one with a bone to pick with Fox News, after The Daily Show's Jon Stewart also took aim at the station's editorial.
Register for free to continue reading
Registration is a free and easy way to support our truly independent journalism
By registering, you will also enjoy limited access to Premium articles, exclusive newsletters, commenting, and virtual events with our leading journalists
Already have an account? sign in
Join our new commenting forum
Join thought-provoking conversations, follow other Independent readers and see their replies