Sawyer Sweeten: Actor who made his name playing one of the cute twins on the comedy show 'Everyone Loves Raymond'
Sweeten and his twin brother had been visiting an aunt in Texas when he took his own life with a gun
Thursday 30 April 2015 22:50 BST
Comments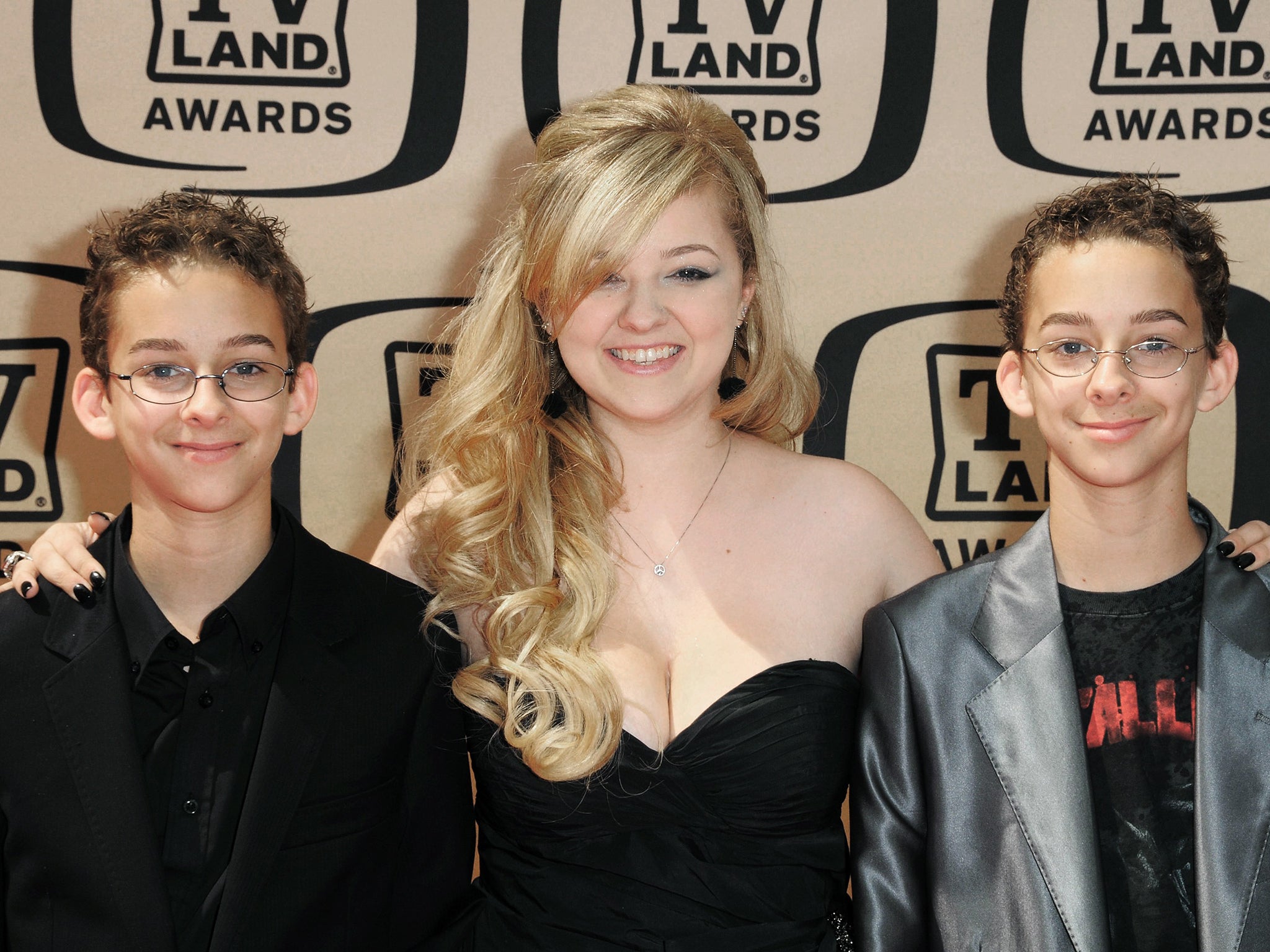 Sawyer Sweeten was the child actor who played Geoffrey Barone, one of cute blonde, floppy-haired twins in the hit American television sitcom Everyone Loves Raymond. Originally broadcast on US networks between 1996 and 2005, two episodes from the series are currently shown daily on Channel 4.
Everyone Loves Raymond is based around the family of Debra and Ray Barone – played by Ray Romano – a sportswriter living in Long Island, New York, and their infant trio. Their extended clan, who live as neighbours, include an over-bearing and over-protective mother and a dim-wittted and shouty father. Over its nine seasons the series was nominated for 61 Emmy Awards and won 13, including Outstanding Comedy Series in 2003 and 2005.
Sweeten was born in 1995 in Brownwood, Texas to Timothy Sweeten, a screenwriter and film producer known for the documentary The Seventh Man, about a six-man American football team, and the actress Elizabeth Millsap. Work took them to Los Angeles, and Sawyer and Sullivan Sweeten were 18 months old when they first appeared on Everyone Loves Raymond in 1997, alongside their real-life older sister, Madilyn Sweeten, who played Ally Barone. Romano had cast another set of twins for the pilot, but was delighted to find a ready-made family in Madilyn, Sullivan and Sawyer.
The boys, who were as inseparable in life as they were on-screen, appeared together in 130 episodes. As they grew up they brought ever more of their own personalities to the roles. Interviewed at the age of five on the Donny & Marie Osmond Talk Show in 2000 with Madilyn, they come across as two lively youngsters taking immense joy in the programme, being with their fellow actors, and the attention the show brought. "You like being twins?", asks Marie, "Yeah, we like it", says Sawyer as his brother embraces him. And what about Ray Romano, she asks, "He's funny!" is Sweeten's giggly reply.
Before the final episode in 2005 Sweeten had also appeared in an episode of Even Stevens (2000) and in the comedy movie Frank McKlusky CI (2002). He had not found further roles but had appeared in a number of retrospectives about the programme for which he was best known.
The career of a young actor carries no guarantee of future work. "They often go from the height of fame to the depth of living without it", noted the trauma psychologist Charles Figley, "it's more than the rest of us have to face". In 2013 Tia Mowry, then aged 16, who starred with her twin in Sister, Sister, told USA Today, "You're a child who is working. You have a job. That job is a hard job. Everybody thinks being a child star is glamorous. But when you're on a show, you are often carrying a whole show and you know that. You have to pull it off. You have to know your lines. People are making money off you."
Sweeten's last red carpet appearance was in 2010 with his brother and sister at Sony Studios for the TV Land Awards ceremony, which recognises and honours television programmes no longer being made. Asked about his time on Everyone Loves Raymond, Sweeten said, "They were really great people. I mean, they always made us laugh and had something good to say. It was really fun to work with them."
Sweeten and his brother had been on holiday visiting an aunt, Chele Knapp Robinette, in Austin, Texas, when he took his own life with a gun. A statement from Madilyn read: "This morning a terrible family tragedy has occurred. We are devastated to report that our beloved brother, son, and friend, Sawyer Sweeten, took his own life. He was weeks away from his 20th birthday... we beg of you to reach out to the ones you love."
MARCUS WILLIAMSON
Sawyer Storm Sweeten, actor: born Brownwood, Texas 12 May 1995; died Austin, Texas 23 April 2015.
Join our commenting forum
Join thought-provoking conversations, follow other Independent readers and see their replies