The Independent's journalism is supported by our readers. When you purchase through links on our site, we may earn commission.
Scarlett Johansson blasted by Oxfam over Israeli campaign deal
The actress and Oxfam ambassador recently inked a deal with SodaStream International Ltd, who own a factory on the West Bank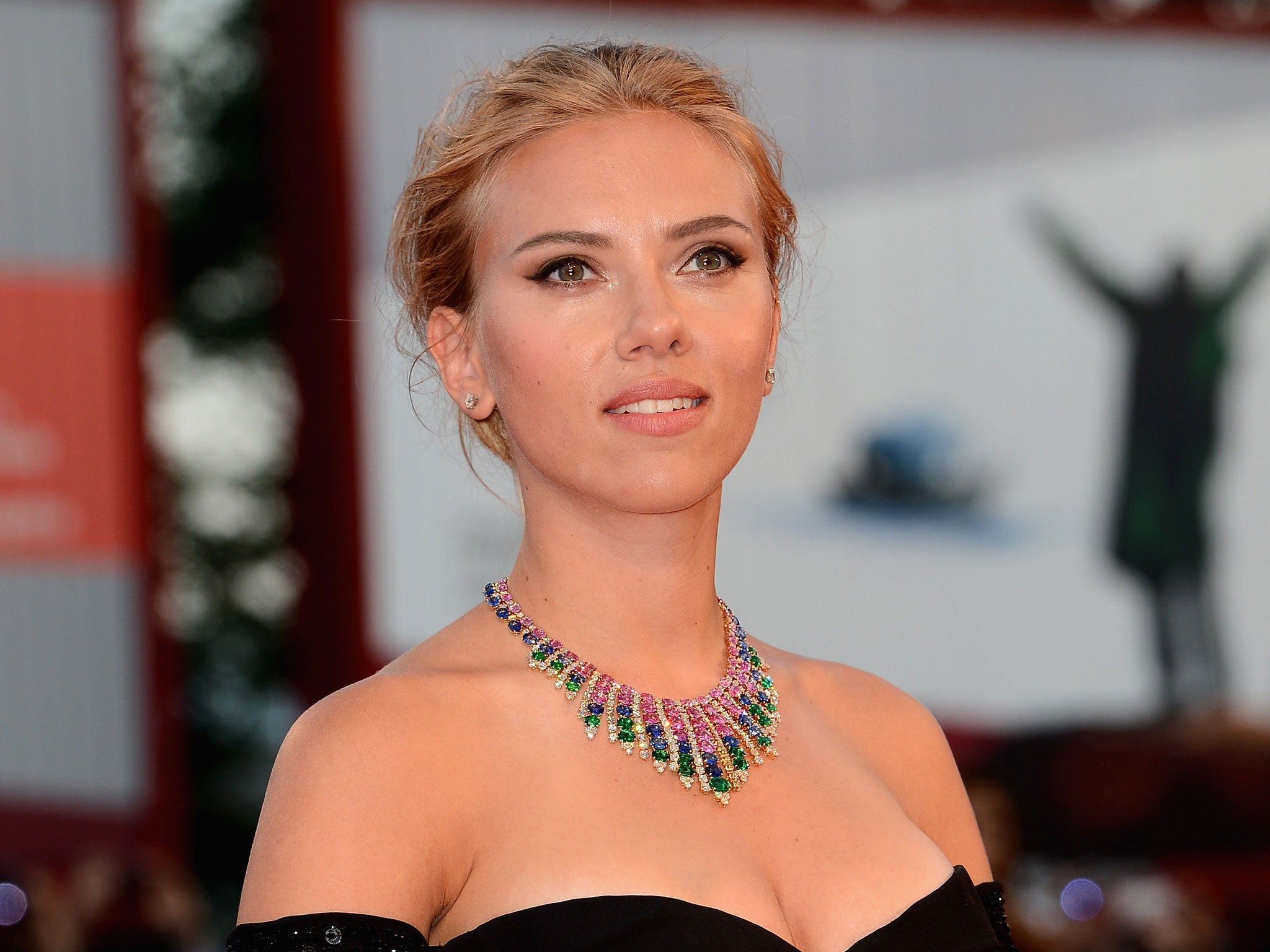 Scarlett Johansson has come under fire from Oxfam International for signing up to star in an advertising deal with an Israeli company that operates in the West Bank.
The actress recently inked a deal with SodaStream International Ltd as its first "global brand ambassador," which will see her star in a televised add for the soft drinks firm during the Super Bowl on 2 February.
Pro-Palestinian activists have blasted SodaStream's decision to maintain a large factory in the Israeli settlement in the West Bank: a territory captured by Israel in 1967, but claimed by the Palestinians.
As well as being SodaStream's new ambassador, however, Johansson also serves as a global ambassador for Oxfam – a role she's held at the humanitarian charity since 2007.
While, Oxfam declared in a written statement published on their website, the group respects the independence of its ambassadors, it opposes "all trade" from Israeli settlements, claiming that they are "illegal" and "deny Palestinian rights".
"We have made our concerns known to Ms. Johansson and we are now engaged in a dialogue on these important issues," the statement reads.
"We are proud of our relationship with Scarlett Johansson who has worked with Oxfam since 2005 to support Oxfam's mission to end poverty and injustice.
"Oxfam respects the independence of our ambassadors.
"However, Oxfam believes that businesses that operate in settlements further the ongoing poverty and denial of rights of the Palestinian communities that we work to support. Oxfam is opposed to all trade from Israeli settlements, which are illegal under international law."
The International Court of Justice has ruled the West Bank an "occupied territory" and determined that Israel is an "occupying power".
But Johansson has thus far expressed her willingness to partner with the company, calling the pairing a "no brainer" and labelling the product healthy and environmentally friendly.
SodaStream have countered Oxfam International by confirming that their West Bank factory employs nearly 550 Palestinians and gives them equal benefits to Israeli workers, the Alternative Press reports.
They also pointed out the factory is just one of 25 production facilities they run worldwide.
Representatives for Johansson and SodaStream are yet to respond to The Independent's request for comment.
---
Join our commenting forum
Join thought-provoking conversations, follow other Independent readers and see their replies