Sean Penn rescues American businessman Jacob Ostreicher from violent Bolivian jail
The actor released a statement to confirm he was with a New York  businessman who had been spirited out of Bolivia after spending over two years in captivity for crimes he claims he did not commit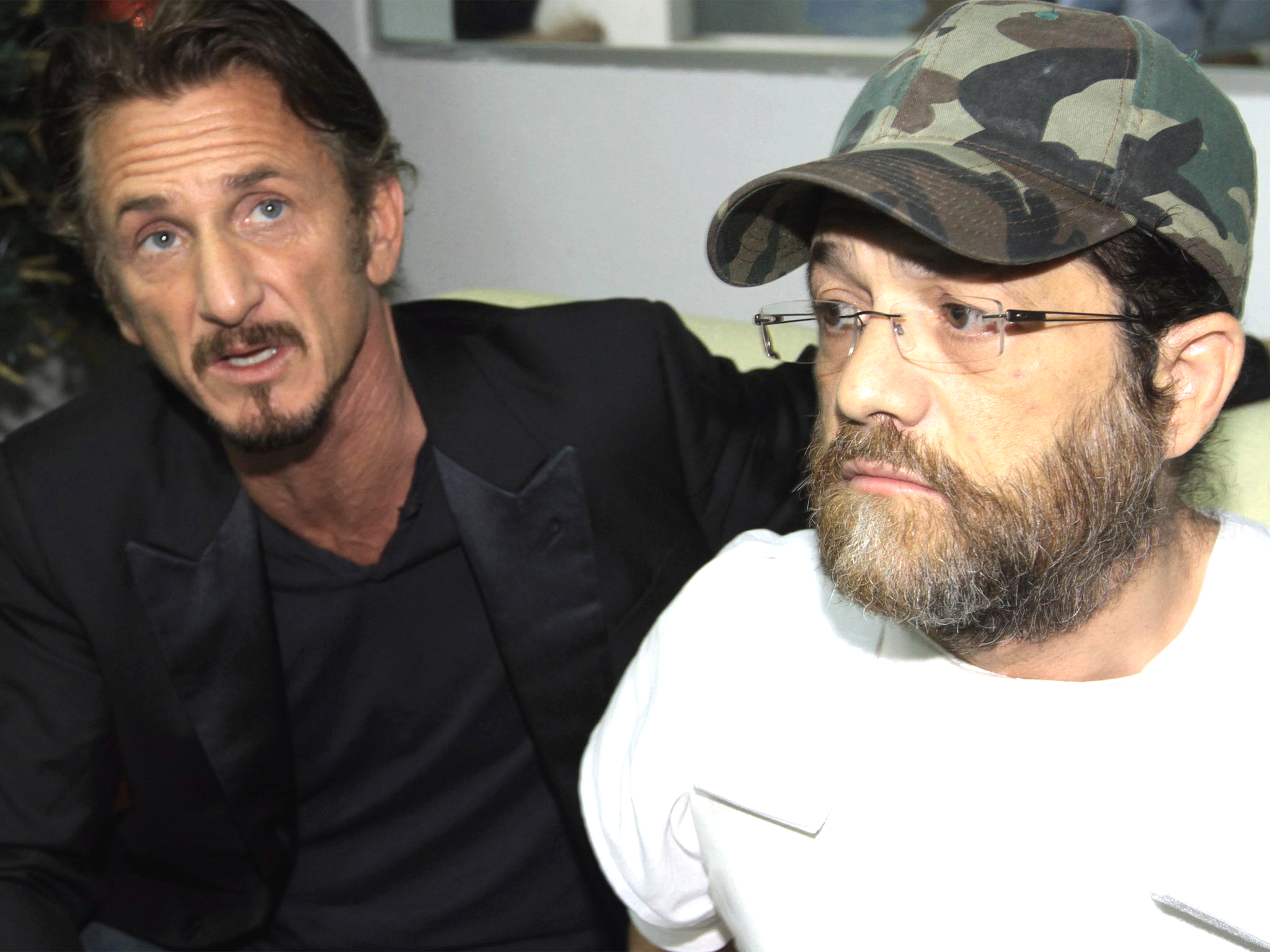 Oscar-winning actor and activist Sean Penn has added yet another string to his bow: prison breaker
Penn released a statement on Tuesday to say he was with a New York businessman who had been spirited out of Bolivia after spending over two years in captivity for crimes he claims he did not commit.
In an email to the Associated Press, Penn said the pair were at an undisclosed location in the US, and that Jacob Ostreicher was receiving medical attention following a "humanitarian operation" to rescue him from a "corrupt prosecution and imprisonment."
Ostreicher, 54, the owner of a flooring firm in Brooklyn, flew to Bolivia several years ago after investing in a rice-farming venture there. He was detained by the Bolivian authorities as part of a money laundering investigation, though he alleged that the Colombian woman running the business had been skimming the investors' cash.
Following his arrest, Ostreicher claimed, officials attempted to extort tens of thousands of dollars from him in return for his freedom. Though never formally charged, Ostreicher was incarcerated at the infamous Palmasola prison in June 2011, where he faced assault and further extortion at the hands of his fellow inmates.
At the request of a Jewish prisoners' organisation, Penn travelled to Bolivia in December 2012 to meet the country's president, Evo Morales, and to ask for Ostreicher's release. Ostreicher was let out of prison and placed under house arrest at his home in Santa Cruz. At the time he told the AP, "If it weren't for Sean Penn I would be another statistic in Bolivia and I would die in prison."
The details of Ostreicher's escape this week remain sketchy. Justice Minister Cecilia Ayllón told reporters that Ostreicher had taken advantage of the relaxed nature of his house arrest to travel from Santa Cruz to La Paz, and then to slip over the border into Peru. It is not known whether he had assistance. On Sunday, he flew from Lima to the US. Ms Ayllón said she would seek his extradition, adding, "His escape demonstrates that he was involved in the crimes he's accused of."
Ostreicher's family told a different story, however. Speaking to the New York Times, his daughter said she believed her father had been kidnapped from Santa Cruz. Ostreicher's brother had negotiated a ransom, she claimed, and secured his release and eventual return to US soil. An unnamed US government official reportedly told the Times that the kidnapping was likely a cover story to ease the anger of the Bolivian authorities after their prisoner's escape.
The US State Department said on Tuesday that it had yet to receive any extradition request from Bolivia. The two governments have been at loggerheads ever since Morales expelled the US ambassador in 2008. With diplomatic relations nearly non-existent, Penn had proved to be the one American who could negotiate with Morales. The Bolivian president had previously invited Penn to serve as a goodwill ambassador on behalf of Bolivia, though the actor had declined the offer.
Penn, who is 53, has demonstrated considerable interest in Central and South America. He was friendly with Morales's ally, the late Venezuelan leader Hugo Chavez. Praised for his contribution to Haiti's reconstruction following the devastating 2010 earthquake, in January 2012 he was appointed Haitian ambassador-at-large. After meeting Argentinian leader Cristina Kirchner in February 2012, the actor angered many in Britain by suggesting the UK's continued ownership of the Falkland Islands represented a "ludicrous and archaic commitment to colonialist ideology."
Penn is also no stranger to a daring escape. While shooting the little-seen 1986 film Shanghai Surprise in Macau, he stumbled on a photographer snooping in his hotel room. He dangled the man from a ninth floor balcony by his ankles, and was arrested for attempted murder – only to break out of jail and flee the country on a jetfoil.
Join our commenting forum
Join thought-provoking conversations, follow other Independent readers and see their replies