Friends in high places: Seth Rogen compiles list of all the celebrities he's smoked pot with
The comedian also calls Justin Bieber a "piece of s**t" during his interview appearance on Watch What Happens Next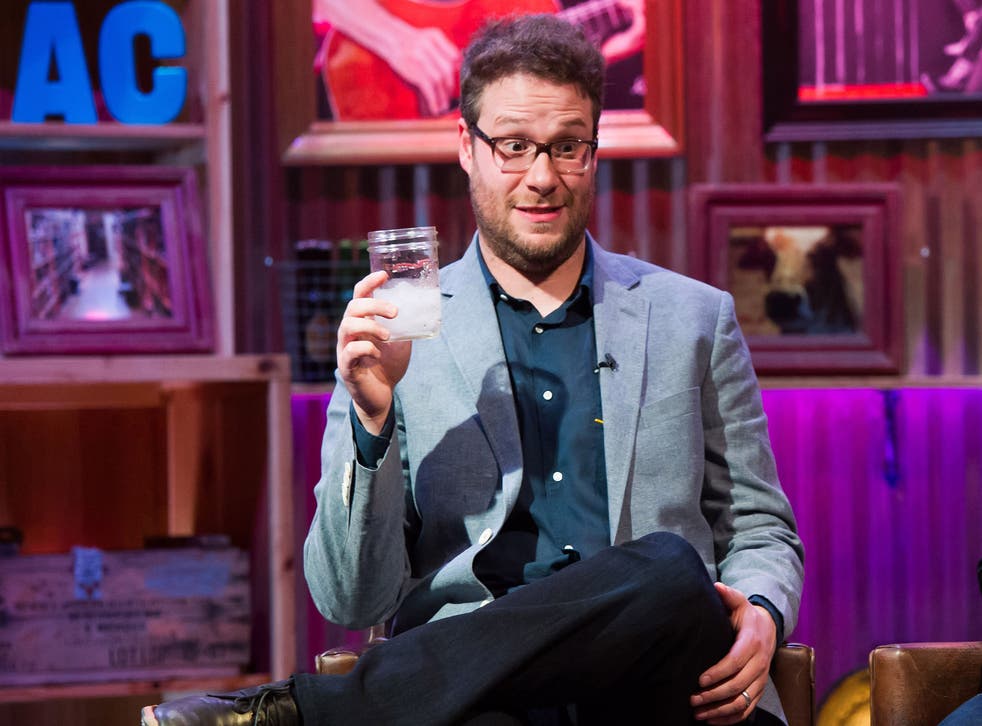 Just when you thought Lindsay Lohan's list of alleged Hollywood lovers couldn't be beaten (if it's actually true, it was published by one of the most sued US gossip rags of all time), Seth Rogen sashays in stage left and steals her compilation crown.
The Pineapple Express star reeled off a list of people he'd allegedly smoked marijuana with when he appeared as a guest on Bravo TV show Watch What Happens Next.
Host Andy Cohen grilled Rogen for the revelatory information during a segment called "Spill the Herbal Tea".
Some of his answers were far from surprising (hazard a guess at which rapper's name crops up here).
And some – especially those he hasn't smoked with – are totally revelatory. See the gallery below for details.
The Stars Who Got High With Seth Rogen (According To Him)

Show all 9
During the same show Rogen also called Justin Bieber a "piece of s**t".
"In my opinion, Justin Bieber is a piece of s**t," Rogen said, echoing the post-Grammys tweet in January that got him trolled for weeks.
"He seems like he's obnoxious and ungrateful, insincere, and he puts people's lives at danger and overall he acts like a piece of s**t."
"You have joked a lot about your friend, James Franco being gay. What's the gayest thing you have ever done?" host Cohen asked him later on in the show.
"Probably make out with James Franco," Rogen replied, laughing.
He was of course referring to the "Bound 3" spoof video (watch below), starring himself and Franco, and sending up Kim Kardashian and Kanye West's particularly awkward "Bound 2" Athena poster tribute video.
"I've seen both Kim and Kanye since that video came out, actually," he said. "And they both think it's really funny, thank God! I was worried because I'm a big Kanye West fan, like a huge Kanye West fan. I saw him in New York, And [he] pointed to my wife [Lauren Miller], like 'how come she wasn't on the motorcycle?' But he was pleased and humoured by the experience."

Register for free to continue reading
Registration is a free and easy way to support our truly independent journalism
By registering, you will also enjoy limited access to Premium articles, exclusive newsletters, commenting, and virtual events with our leading journalists
Already have an account? sign in
Register for free to continue reading
Registration is a free and easy way to support our truly independent journalism
By registering, you will also enjoy limited access to Premium articles, exclusive newsletters, commenting, and virtual events with our leading journalists
Already have an account? sign in
Join our new commenting forum
Join thought-provoking conversations, follow other Independent readers and see their replies