Sheikh Saud Bin Mohammed Bin Ali Al-Thani: Sheikh who became Qatar's culture minister and spent $1.5bn on one of the world's foremost art collections
Martin Childs
Tuesday 18 November 2014 01:00 Comments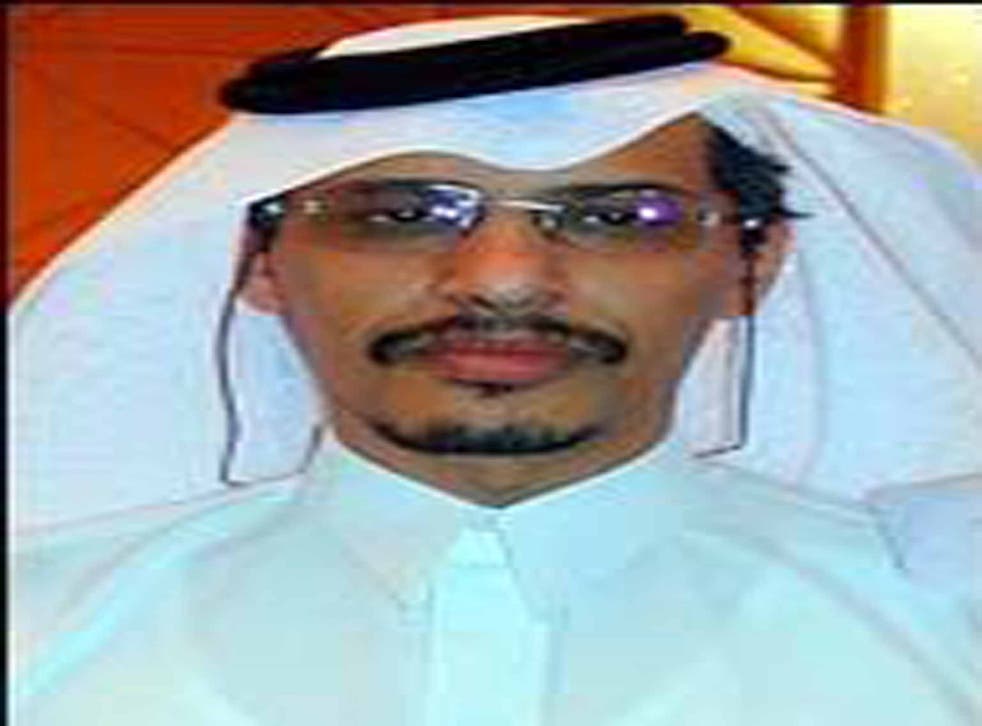 Sheikh Saud Bin Mohammed Bin Ali Al-Thani, once the world's richest art collector, was Qatar's former culture minister who amassed an art collection to rival the great European galleries. Named among the top 10 collectors in the world by ARTnews in 2011, he was one of the most influential men on the international art scene. The charismatic Sheikh enriched Doha with a collection which aficionados compared to the British Museum, the Met in New York and the Louvre in Paris.
Sheikh Saud was a cousin of Qatar's royal family, and in 1997 was appointed President of the country's National Council for Culture, Arts and Heritage. His brief was to oversee the development of the oil-rich nation's ambitious plans to build an extensive network of new schools, libraries, and museums, establishing collections for five planned world-class museums: the Museum of Islamic Arts, the National Library, the Natural History Museum, a Photography Museum and a museum for traditional textiles and clothing.
During his tenure he rose to prominence as he spent a reported $1.5 billion building up Qatar's art collection, his biggest legacy being the Museum of Islamic Art in Doha. He was a rising star in the art world not purely for his own purchasing power but because he bought across the spectrum of categories, from fast, super-charged cars to fine watches, antique furniture and Chinese antiquities.
When he wanted something he would simply continue to bid until it was his. Stories emerged of items valued at a few thousand pounds that would suddenly be nudging seven figures because the Sheikh and another bidder were locked in a bidding duel. His spending sprees in Western auction houses became legendary, and together with Sheikh Al Sabah from Kuwait he drove up the prices of Islamic art on the international market.
When the Sheikh was in town it was said that dealers and auction houses would dust down their best stuff, add a nought or two and await his visit. But his passion, eclectic taste, keen eye and connoisseur's sensibilities helped him to acquire some truly magnificent pieces. In 2000 he paid over £9m for 136 vintage photographs, including great works by Man Ray and Alfred Stieglitz, from the collection of the Hamburg photographer Werner Bokelberg.
Other prominent purchases included a £5m Fabergé egg bought at Christie's in New York in 2002, a £4.6m complete set of Audubon's Birds of America, and a £7.9m Roman marble statue, the Jenkins Venus. In 2003 he beat the V&A to purchase the £3m Clive of India flask. As The Art Newspaper's editor, Georgina Adam, called him "a fervent art collector with a great eye."
However, his career was not without controversy. In 2005, following a falling-out with the Qatari royal family, he was placed under house arrest for a short time. The Sheikh had allegedly used a London dealer to fake invoices, misleading the Qatari government about the value of the items he was buying. He was dismissed from his ministerial post on the national culture council, though the charges were later dismissed.
Within a year Sheikh Saud was spotted at auctions again and returned to his position as a major player in the international blue-chip art market. In 2008 he bought 90 per cent of the lots at a sale of Chinese art at Christie's, and his expenditure continued with reported spending in to the hundreds of millions of dollars. But in 2012 he ran into further problems after failing to pay a string of auction houses; his total unpaid bill to worldwide auctioneers and art dealers included £4.3m owed to Bonhams, around £30m to Sotheby's, and various other sums owed to at least five other auction houses and art dealers.
The High Court in London froze some of his assets over the disputed invoices. He was later forced to pledge to Sotheby's the world's most expensive watch, the hand-made Henry Graves Supercomplication by Patek Philippe, and other collectables valued at almost $85m, to cover debts.
In 2000, Sheikh Saud founded the Al-Thani Awards, which claimed to be the biggest photography competition in the Middle East, with approximately 54,000 entrants in 2010. He also founded the Al Wabra Wildlife Preservation in Qatar, a private centre for conservation and breeding endangered species, which focuses on rare bird species, particularly the Spix's Macaw.
The 48-year-old Sheikh died at his residence in London; initial reports suggest it was from natural causes. The watch the Sheikh had turned over to Sotheby's in lieu of his debts was sold within 48 hours of his death for $24m (£15.1m).
Sheikh Saud Bin Mohammed Bin Ali al-Thani, art collector and politician: born 1966; married Sheikha Amna bint Ahmad bin Hassan bin Abdualla bin Jassim Althani; died London 9 November 2014.
Register for free to continue reading
Registration is a free and easy way to support our truly independent journalism
By registering, you will also enjoy limited access to Premium articles, exclusive newsletters, commenting, and virtual events with our leading journalists
Already have an account? sign in
Join our new commenting forum
Join thought-provoking conversations, follow other Independent readers and see their replies