Sienna Miller admits she 'sabotaged' her Hollywood prospects due to off-set behaviour
The actress said that she was "naïve" as to how showbusiness worked when she arrived on the scene in her early twenties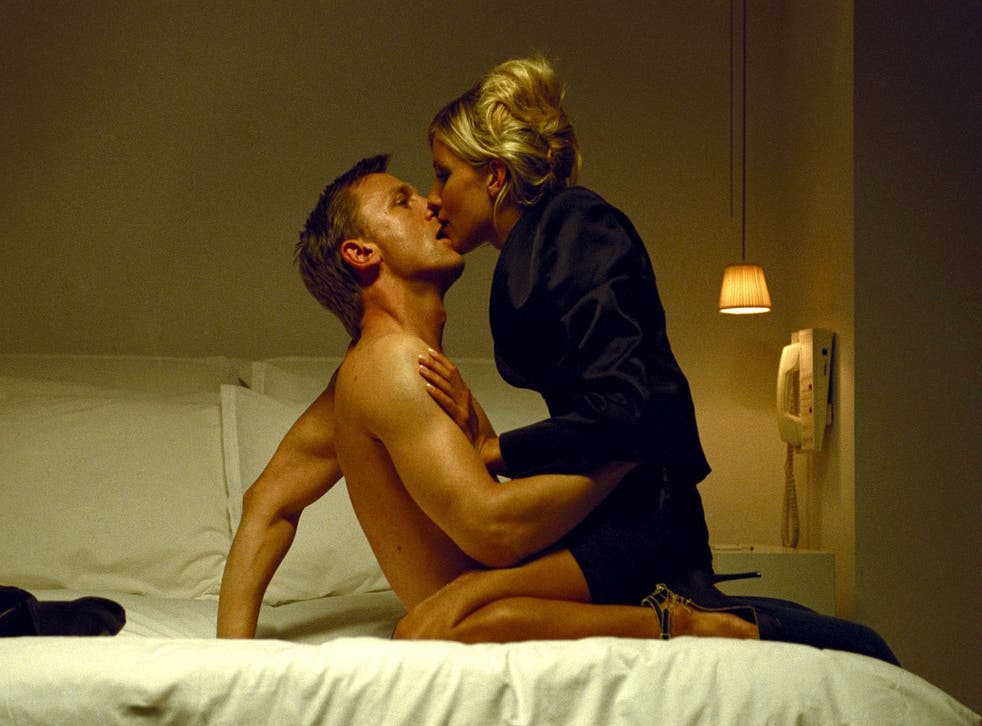 Sienna Miller says that her off-set activities very nearly "sabotaged" her burgeoning Hollywood career.
The actress said that she was "naïve" as to how showbusiness worked when she arrived on the scene in her early twenties leading her into bad "situations".
"I was really naive, I think. I was a young 21," she tells Esquire magazine. "Not green as grass – I was by no means an innocent – but I had faith in the goodness of everyone. I was very open. And that led me into all sorts of situations that backfired."
A very public relationship with Jude Law saw Miller become a favourite of tabloid magazines and gossip columns. But Miller didn't realise how this could affect her professional life, saying she was lucky to have a "second chance".
"It had become difficult for me to get the work I wanted, if I'm really honest," she adds. "It was a weird situation to be in because there was a lot of goodwill for me in Hollywood. I think I'd been lucky in that I'd always been naughty in that town and people had always liked me for it. [But] I sabotaged things. I burnt a lot of bridges. I never read a review or paid any mind to what anyone said. And that translated to how I behaved outside work. Onset, I was first to arrive, last to leave, best friends with the crew, totally professional, no dicking around. But when I wasn't at work, I wasn't behaving the way you should. I'm very lucky to have a second chance in that town."
That came after making the decision to "deliberately disappear" from Hollywood and the glare of the media.
"I felt like I had no control over any aspect of my life, professionally or personally," she says. "So I deliberately disappeared. I was sick of myself, to be honest, or sick of that perception of me. It all felt so f**king dirty."
Miller's previous existence as a favourite of gossip columns has been thrust back into the spotlight both at the Leveson Inquiry and at the trials of journalists accused of phone hacking. Indeed yesterday in court her ex-boyfriend Law was cross-examined over claims that while they were going out, she had had an affair with his friend Daniel Craig.
The process of Lord Leveson's investigation, says Miller, made her want to vent "in a fury".
"It's so personal, it's such a raw nerve, it had such a massive effect on me, on my life and career, that I don't know what would come out of it except I will kind of vent, in a fury," she says. "Believe me, there is a torrent of abuse I would love to hurl at half of their faces. But there are more eloquent people. I don't trust myself. I'm too volatile."
The actress, who now has a baby with fellow actor and fiancé Tom Sturridge, is back acting now and she is due to appear in Business Trip opposite Dave Franco and Vince Vaughan and with Channing Tatum and Steve Carrell in Foxcatcher later this year, still yearns for the approval her job provides.
"I do think that ultimately you have to be chronically insecure to enter my profession," she says. "I think it comes from a need for approval. The applause feels good, I don't care who says it doesn't."
Read the full interview in the Esquire March issue - on sale Thursday 30 January.
---
Find out who has been well behaved enough in Hollywood to find themselves nominated for an Academy Award this year in the gallery below:
Oscars 2014: Best Actor and Actress nominees

Show all 20
Register for free to continue reading
Registration is a free and easy way to support our truly independent journalism
By registering, you will also enjoy limited access to Premium articles, exclusive newsletters, commenting, and virtual events with our leading journalists
Already have an account? sign in
Register for free to continue reading
Registration is a free and easy way to support our truly independent journalism
By registering, you will also enjoy limited access to Premium articles, exclusive newsletters, commenting, and virtual events with our leading journalists
Already have an account? sign in
Join our new commenting forum
Join thought-provoking conversations, follow other Independent readers and see their replies