Suge Knight suspected of killing a man after argument on the set of Straight Outta Compton
Knight's lawyers say he plans to surrender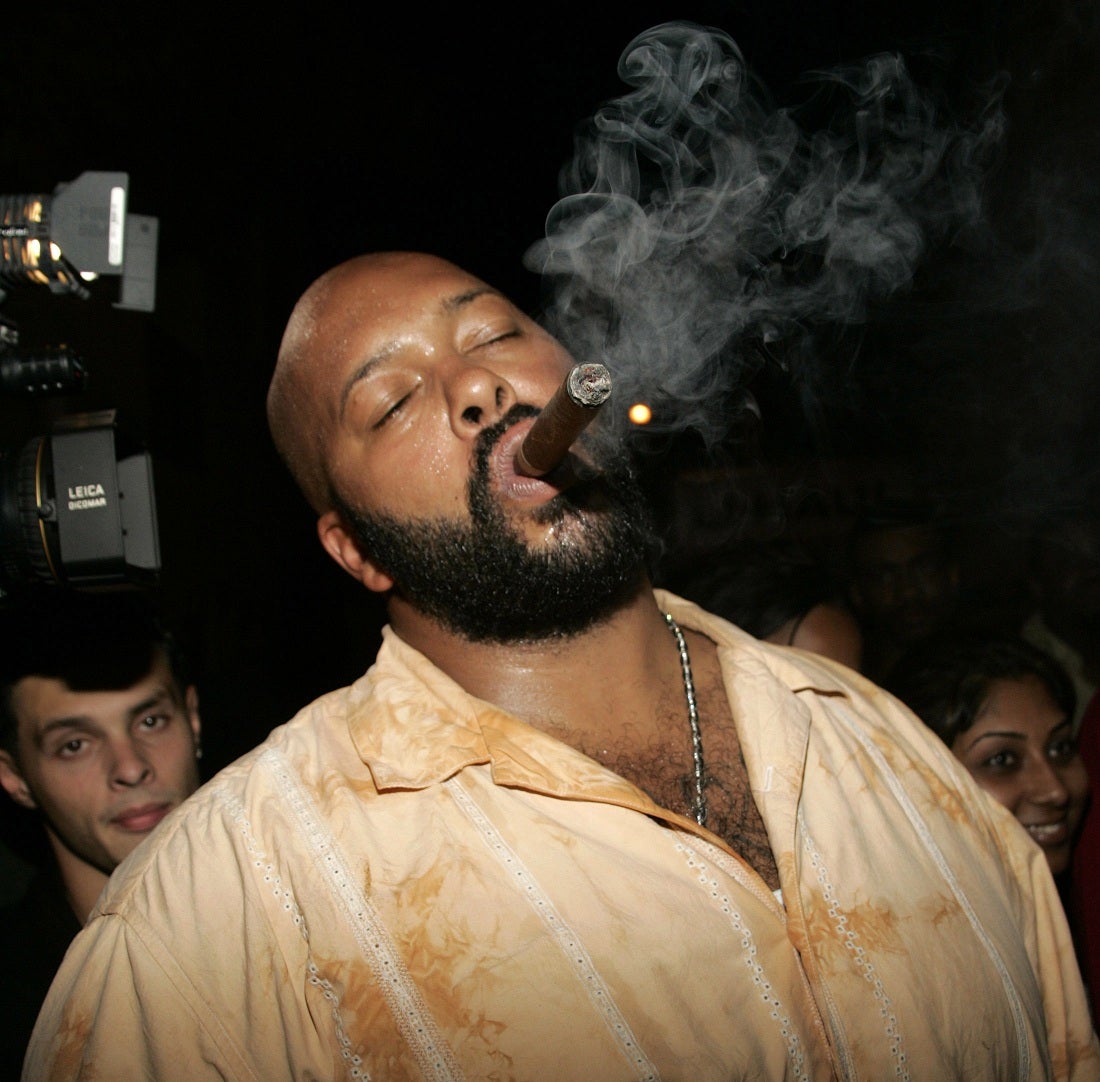 Rap music mogul Suge Knight is suspected of running two men over with his truck, killing one, following an argument that broke out on the set of N.W.A biopic Straight Outta Compton.
The altercation began around 3pm on Thursday, said Capt. John Corina of the Los Angeles County Sheriff's Department detectives unit.
About 20 minutes later the victims were in Tam's Bugers near Central and East Rosecrans avenue. Knight is thought to have followed the men and run them over with his truck in the parking lot, Corina added.
According to witnesses, Knight backed over the men before leaving the scene.
A 55-year-old man died while the other, 51, suffered undisclosed injuries. At least one of the victims was a member of the film crew
Update 8 AM: It has been reported that the dead man is Terry Carter - a friend of Knight's - while Training Day actor Cle "Bone" Sloane is the victim with non-life threatening injuries.
Update 8.45 AM: TMZ cites law enforcement sources as saying that southern Californians should "be on the lookout" for Knight, who is wanted for questioning for 187 - murder. They say he should be considered armed and dangerous. His truck was found abandoned in Westwood, Los Angeles.
Update 13:15: Knight formally arrested on murder charge. Bail set at $2 million.
.
Police are treating the incident as a homicide rather than a traffic accident.
A representative for Knight's attorney, James E. Blatt, told the LA Times that Knight, 49, plans to turn himself in and said they "are confident that once the investigation is completed, he will be totally exonerated."
"He was in the process of being physically assaulted by two men and in an effort to escape he unfortunately hit two (other) individuals. He was in his car trying to escape," he added.
Straight Outta Compton is being produced by Ice Cube and Dr Dre, telling the story of how rap group N.W.A. changed hip hop in the late 80s.
Knight has a history of legal troubles, having previously been convicted for violating his probation in 1997 and arrested on suspicion of drug possession and aggravated assault in 2006 – he later plead guilty to misdemeanour battery.
Last summer he was shot six times at a pre-awards party in Hollywood, and he has been the subject of numerous conspiracy theories regarding the death of Tupac Shakur in 1996, at which he was behind the wheel of a nearby BMW when the rapper was shot by a still unknown gunman.
Join our commenting forum
Join thought-provoking conversations, follow other Independent readers and see their replies