Thai billionaire who invented Red Bull energy drink dies in Bangkok, aged 89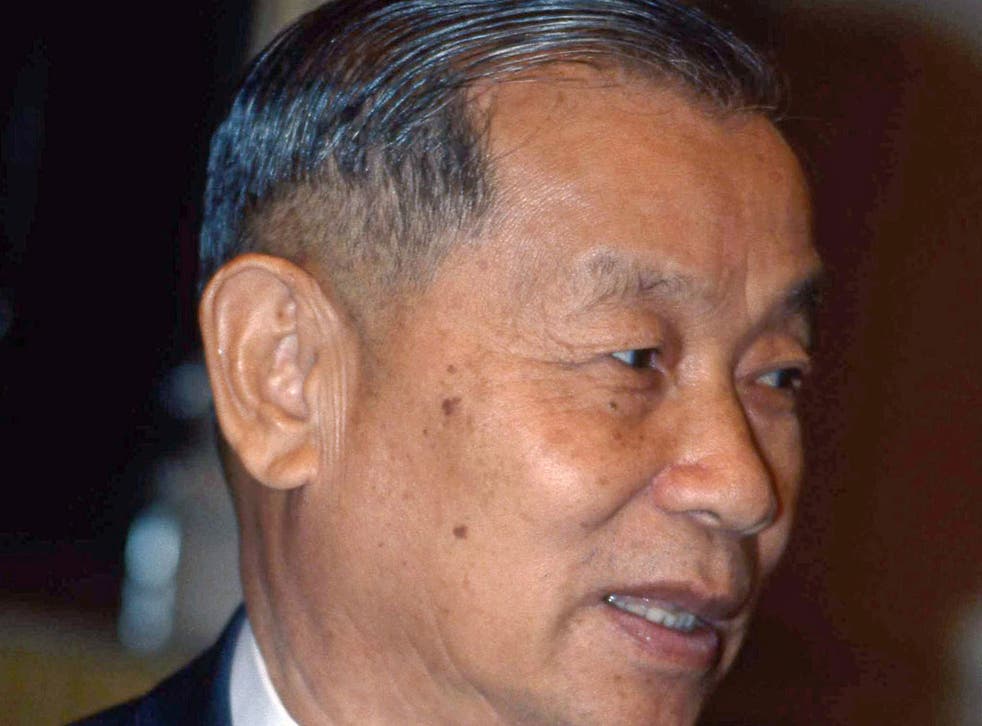 The creator of Red Bull, who became one of the world's richest men thanks to the success of the fizzy, caffeine-laden drink, died yesterday in Bangkok of natural causes. Chaleo Yoovidhya was 89.
The Thai billionaire came from very ordinary beginnings, having been born into a poor farming family in the northern province of Phichit. He moved to Bangkok in search of work and ended up starting his own company, TC Pharmaceuticals. One of his products was a tonic drink aimed at keeping factory workers and truck drivers awake through long shifts. Called Krating Daeng – Thai for Red Bull – the mixture of water, sugar, caffeine, taurine, inositol and B vitamins provided the inspiration for what is now the world's biggest-selling energy drink.
The Austrian entrepreneur Dietrich Mateschitz discovered Krating Daeng on a sales trip to Asia in 1982. According to the company's website, Mr Mateschitz got the idea for the business while sitting at the bar in the Mandarin Hotel in Hong Kong. He tracked down Mr Yoovidhya and the two men became business partners, setting up the Red Bull company two years later in an attempt to take the Thai drink to an international market. In 1987 Red Bull was launched in Austria. Twenty-five years on, it is sold in more than 79 countries. Sales in the UK alone are worth more than £230m a year.
The global brand, which the company claims "gives wings to people who want to be mentally and physically active and have a zest for life" has a number of spin-offs. These include two football teams, Red Bull Salzburg in Austria and the New York Red Bulls in the US, as well as Red Bull Formula One racing. Thanks to the soaring sales of the drink, Mr Yoovidhya became the world's 205th richest man, with a fortune of £5bn, according to Forbes magazine.
Showing no lack of energy himself, he married twice, and had 11 children, five from his first wife and six from his second. Today, Mr Yoovidhya's family will start a week-long series of traditional Buddhist rites at a monastery west of Bangkok.
Register for free to continue reading
Registration is a free and easy way to support our truly independent journalism
By registering, you will also enjoy limited access to Premium articles, exclusive newsletters, commenting, and virtual events with our leading journalists
Already have an account? sign in
Register for free to continue reading
Registration is a free and easy way to support our truly independent journalism
By registering, you will also enjoy limited access to Premium articles, exclusive newsletters, commenting, and virtual events with our leading journalists
Already have an account? sign in
Join our new commenting forum
Join thought-provoking conversations, follow other Independent readers and see their replies