The Blair rich project
People are paying up to £4,600 for the privilege of hearing the former PM at two Far East conferences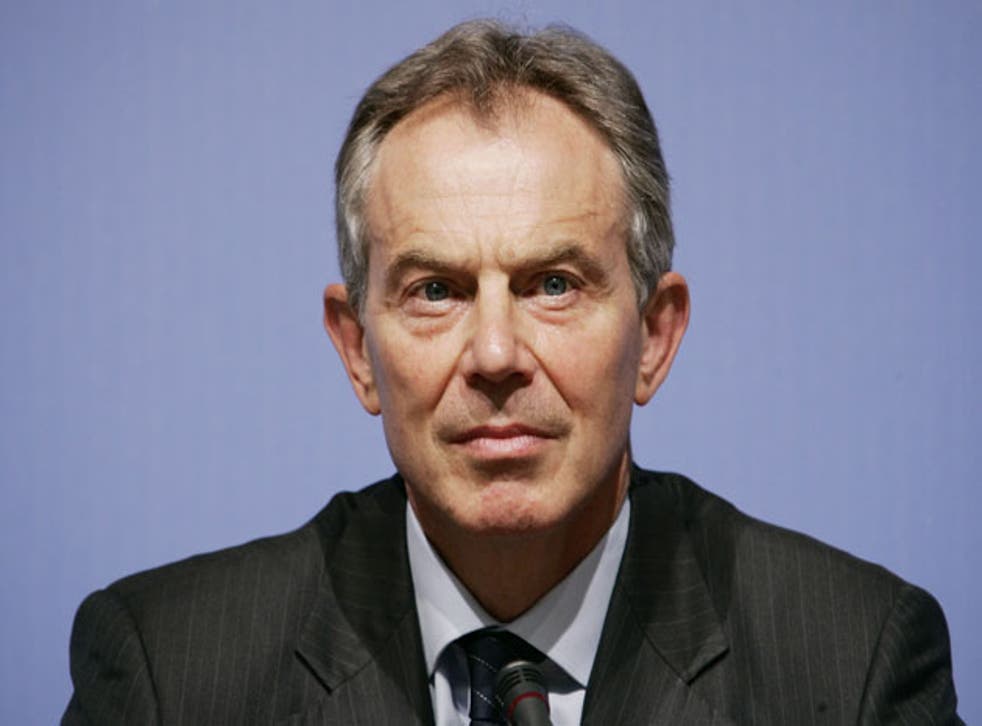 He has shared platforms with the great and the not so good, but for Tony Blair's next lucrative speaking engagement, he will stand among seemingly like-minded people.
The former prime minister is to earn more than £200,000 at twin international conferences in Singapore and Kuala Lumpur next month – speaking about how to become a success and make lots of money.
His fellow speakers include a best-selling author of a book entitled Put More Cash in Your Pocket: Turn What You Know into Dough, America's "foremost number one millionaire maker", and a financial trader who will give a lecture on "How to clock $45,000 in just four minutes".
Audience members will pay nearly £5,000 each for VIP tickets – which buys them a photograph with Mr Blair and the "opportunity to engage in a dialogue" with the former PM over lunch.
Mr Blair heads the line-up at this year's annual National Achievers Congress, whose website promises that "the speakers will generously share their personal strategies and impart their knowledge and skills to propel you to greater SUCCESS".
The website adds: "In three days, the speakers will cover the different aspects of business and successful investing as it will be conducted by ground-up with the team touching on the fundamentals of being rich and successful." [sic]
If anyone knows about making money, it is Mr Blair. It emerged last week that he kept secret for nearly two years payment for advice to an oil firm with drilling interests in Iraq, as well as a £1m deal to advise the Kuwaiti royal family.
Mr Blair had asked the Advisory Committee on Business Appointments, the watchdog that vets the private jobs of former ministers, to block publication of details of the deal with UI Energy Corporation for reasons of "market sensitivity".
The committee finally published details last week. His work took his earnings since quitting Downing Street in July 2007 to an estimated £20m, which includes the £4.6m deal for his book, The Journey, to be published in September. While Mr Blair's office denied that the advice to UI Energy was related to its work in Iraqi oilfields, the revelation fuelled concerns that he is using his contacts as Middle East envoy to enrich himself.
Mr Blair will attend the first conference of the National Achievers Congress in Kuala Lumpur, which starts on 23 April. He will then travel to Singapore for the second, which starts four days later. Up to 7,000 people will attend, paying between £100-£500, with around 100 VIP tickets, costing £1,900 each in Kuala Lumpur and £4,600 in Singapore. Mr Blair's office declined to comment on his fee, but he commands more than £100,000 per speaking engagement – meaning he would earn at least £200,000 for both conferences, arranged through his agents, the Washington Speakers Bureau.
The theme of the congress is "Leading the Future". The organisers, whose previous speakers include Bill Clinton, describe Mr Blair as "one of the most respected, admired world leaders in the last 50 years", adding he will offer an "unparalleled analysis of the world's most difficult and complex issues".
The conferences are organised by Success Resources, whose chief executive, Richard Tan, said: "Tony Blair is respected as a great leader, a great visionary and a man with significant purpose in his life."
Register for free to continue reading
Registration is a free and easy way to support our truly independent journalism
By registering, you will also enjoy limited access to Premium articles, exclusive newsletters, commenting, and virtual events with our leading journalists
Already have an account? sign in
Register for free to continue reading
Registration is a free and easy way to support our truly independent journalism
By registering, you will also enjoy limited access to Premium articles, exclusive newsletters, commenting, and virtual events with our leading journalists
Already have an account? sign in
Join our new commenting forum
Join thought-provoking conversations, follow other Independent readers and see their replies