Thompson 'talked out of support for Polanski' by 19-year-old student
After short chat, actress agrees to remove name from petition
Arts Correspondent
,
Arifa Akbar
Saturday 07 November 2009 01:00 Comments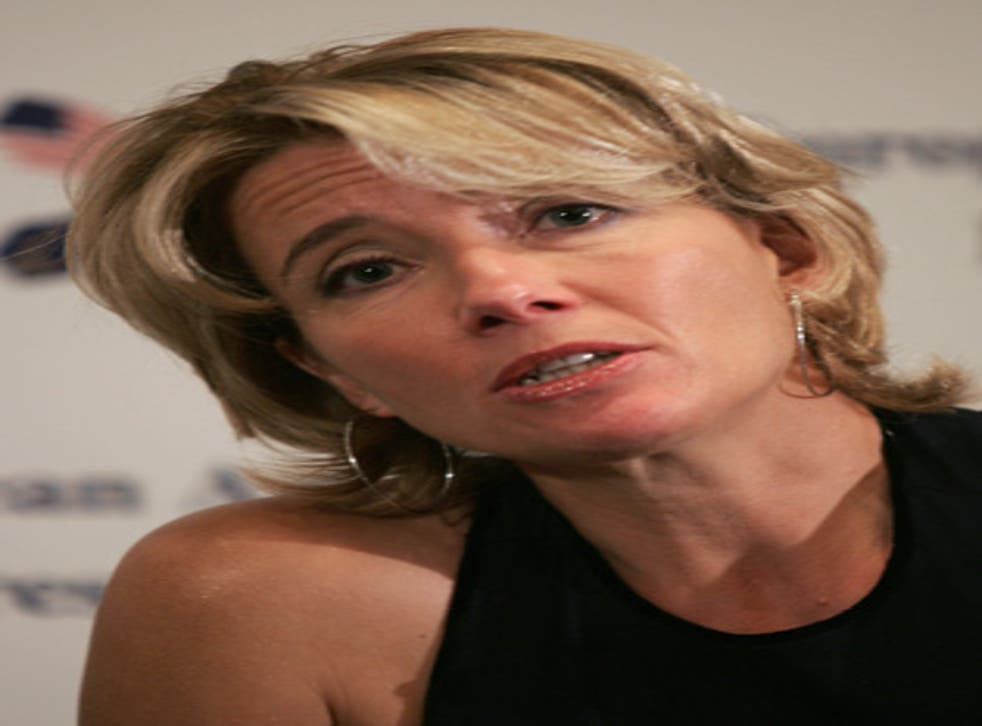 Emma Thompson is an Oscar-winning actress whose charisma and outspoken personality have earned her admiration and a reputation as a "strong woman".
But when one of her fans realised that Thompson had signed a petition calling for the release of Roman Polanski – the film director recently arrested in Switzerland for having unlawful sex with a 13-year-old girl in 1977 – she was determined to talk the actress out of it.
Caitlin Hayward-Tapp, a 19-year-old student at Exeter University – where Thompson's adopted son graduated this year – arranged a meeting with the actress this week to try to convince her to change her mind.
Days earlier, Ms Hayward-Tapp had set up her own petition, to express outrage at those petitioners who were calling for Polanski's release, and on it, she had expressed her surprise at Thompson putting her name to such a cause.
The student's campaign seems to have paid off. Thompson, who initially signed the petition in support of Polanksi, which was launched by French philosopher Bernard-Henri Lévy, agreed to speak to Hayward-Tapp for 15 minutes. By the end of the conversation, the actress had decided to withdraw her name from Lévy's petition, according to Ms Hayward-Tapp.
"I met her while she was here to take part in 'One World Week' at my university, which raises awareness of diversity. I was due to sit on a panel on gender equality with her but I asked if I could speak to her [in person]. She is such an inspirational woman, I reckoned she must have been willing to reconsider.
"It turned out she was very willing to hear what I had to say. She said she knows Roman Polanski and that she had had calls from friends asking her to sign the petition. She knows what a terrible early life he [Polanski] had.
"She said she had already been thinking a lot about the petition, as others had expressed their dismay at her signing it. We talked for 15 minutes and by the end she said she would get her name removed. She said regardless of the fact she knows him and the terrible things he has been through, a crime is a crime. If she doesn't do this, it'd be a great shame," said Ms Hayward-Tapp.
The student's petition, entitled: "Drop the petition for Roman Polanski's release", was launched last week, and has over 400 signatures. It has been highlighted by feminist bloggers on the websites Shakespeare's Sister and Jezebel. Although Thompson has not signed this petition, Ms Hayward-Tapp reported that the actress had said: "Know that I will remove my name because of you, and all of the good work that you have been doing. I have read your petition. I have heard you. And I will listen."
The university confirmed that Thompson had spent the week at Exeter University, taking part in a series of events to celebrate diversity.
Polanski's case, which was never fully resolved after he fled America, has become a cause célèbre since his arrest in September; a host of actors have signed petitions on his behalf, including Lévy's, with Hollywood star Whoopie Goldberg provoking angry criticism when she said "whatever Polanski was guilty of, it wasn't rape-rape".
Lévy's petition has 164 signatures so far, many of them by big names including Jeremy Irons, Natalie Portman, Salman Rushdie, Sam Mendes, Kristin Scott Thomas, Harrison Ford and Isabelle Huppert.
On his website, Lévy explains why he thinks Polanski should be freed, saying "it is shameful to throw into prison a 76-year-old", and lists "extenuating" circumstances, such as his mother's death at the hands of the Nazis in Auschwitz, and the murder of Polanski's young wife, Sharon Tate. He also writes: "I barely know Roman Polanski" and that those who have taken part in his "lynching" will "soon awaken horrified by what they have done".
Another petition, set up by SACD, France's Society of Dramatic Authors and Composers, has 850 signatures, including Spanish director Pedro Almodóvar's, but a spokeswoman for SACD stressed that this petition was to oppose the way in which Polanski was arrested – as he visited Switzerland to collect an award – because it could set a "dangerous" precedent. Thompson and Lévy declined to comment.
Register for free to continue reading
Registration is a free and easy way to support our truly independent journalism
By registering, you will also enjoy limited access to Premium articles, exclusive newsletters, commenting, and virtual events with our leading journalists
Already have an account? sign in
Join our new commenting forum
Join thought-provoking conversations, follow other Independent readers and see their replies