Wes Craven dead: Scream and Nightmare on Elm Street horror director dies aged 76
He created Freddy Krueger among other iconic horror movie villains
Christopher Hooton
Monday 31 August 2015 09:13 Comments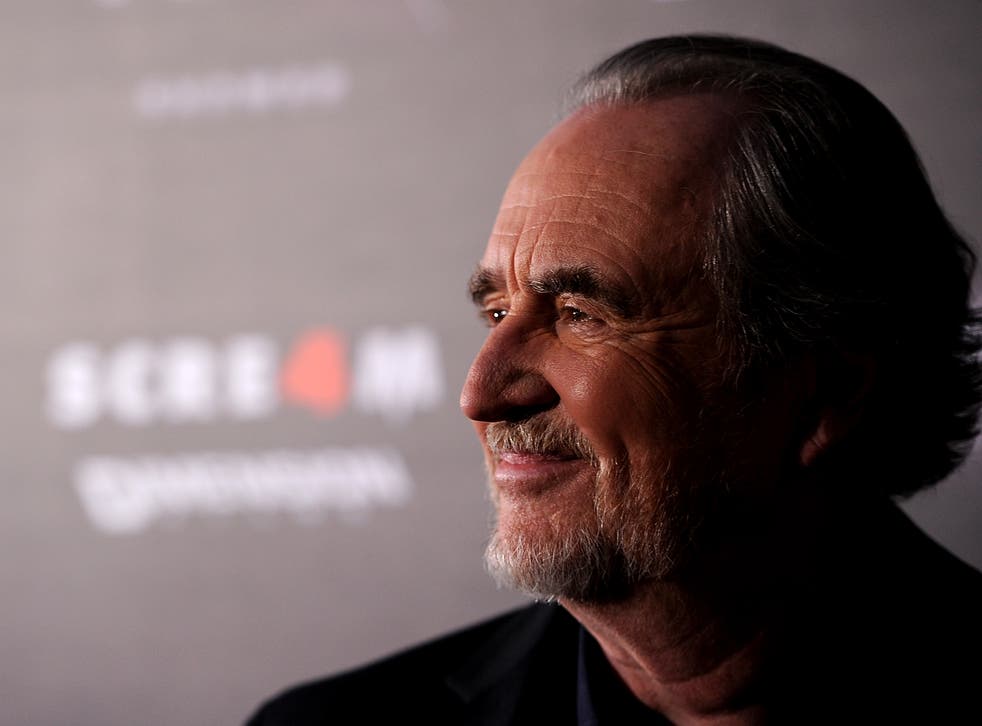 Horror maestro Wes Craven has died at the age of 76 following his battle with brain cancer.
Craven died at his home, according to a statement from his family, and is survived by his former Disney studios president wife Iya Labunka.
Craven was credited with re-inventing the youth horror genre with 1985's A Nightmare on Elm Street, a classic which introduced well-known character Freddie Krueger and spawned four more films that were all big box office hits.
He was also the man behind 1997's iconic Scream, which parodied elements of teen films and scare the hell out of audience with its' slasher's disturbing mask.
Craven started his career with controversial rape-revenge flick The Last House on the Left in 1972, before going on to make 1977's The Hills Have Eyes, which would be re-booted many years later.
The director did occasionally step out of the horror genre, making Music of the Heart in 1999 which earned Meryl Streep an Oscar nomination.
He is also credited with launching the career of Johnny Depp, though his daughter also had a lot to do with it, seeing Depp's audition photo and declaring "He's beautiful!"
Register for free to continue reading
Registration is a free and easy way to support our truly independent journalism
By registering, you will also enjoy limited access to Premium articles, exclusive newsletters, commenting, and virtual events with our leading journalists
Already have an account? sign in
Join our new commenting forum
Join thought-provoking conversations, follow other Independent readers and see their replies