Woody Allen denies Dylan Farrow sexual assault claims in newspaper article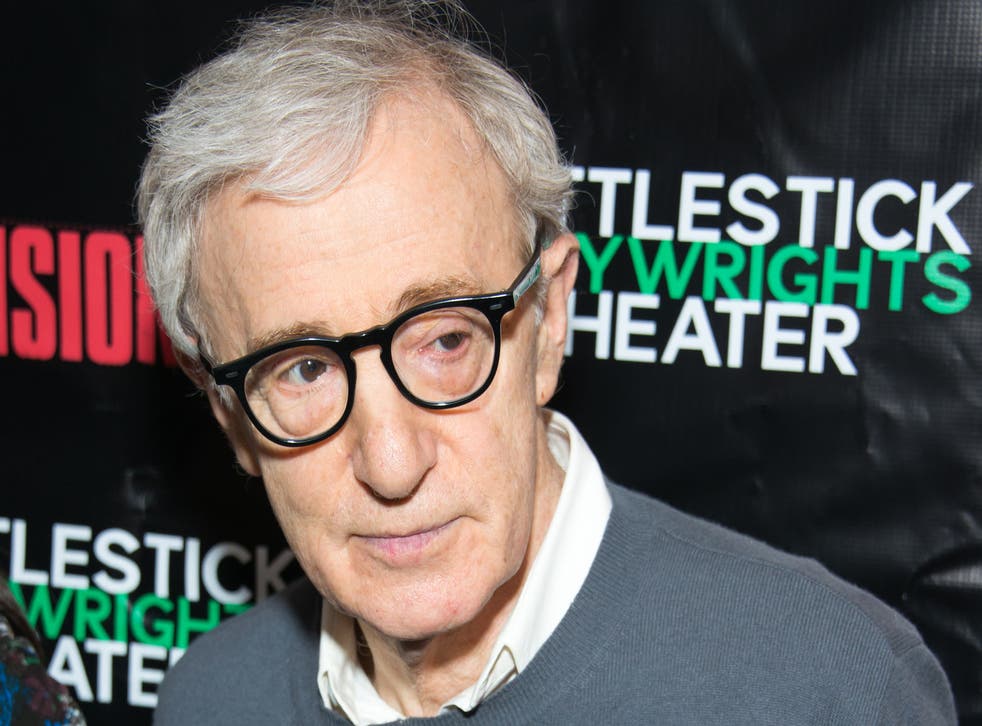 Filmmaker Woody Allen has refuted allegations that he sexually assaulted his adopted daughter Dylan Farrow in a lengthy essay for the New York Times, which was published online on Friday evening. Allen strongly denied abusing Farrow, and blamed the furore on her mother, Mia, claiming Mia coached the young Dylan to say Allen abused her, as revenge for their "acrimonious breakup".
Allen wrote that when he was first faced with the allegations of child molestation, "I found the idea so ludicrous I didn't give it a second thought… I naïvely thought the accusation would be dismissed out of hand because of course, I hadn't molested Dylan."
The abuse, which is alleged to have occurred in 1992, when Farrow was seven years old, made headlines again following the Golden Globes on 12 January, when Allen was honoured with a lifetime achievement award. During the ceremony, Mia Farrow and her son Ronan – Dylan's brother – tweeted barbed references to the 22-year-old accusations.
Last week, the Times published an open letter from Dylan Farrow on the blog of columnist Nicholas Kristol, in which she too reiterated the abuse allegations and offered further details of the incident. In his response, Allen questioned Dylan's authorship of the letter, suggesting that some of its content "smells a lot more like Mia than Dylan."
Allen's breakup with Farrow was precipitated by his relationship with Soon-Yi Previn, Farrow's adopted daughter from her earlier marriage to Andre Previn. Allen and Soon-Yi have since been married for 16 years and have two adopted children of their own.
Allen wrote, of his split with Farrow, "I never saw [Dylan] again nor was I able to speak with her no matter how hard I tried. I still loved her deeply, and felt guilty that by falling in love with Soon-Yi I had put her in the position of being used as a pawn for revenge. Soon-Yi and I made countless attempts to see Dylan but Mia blocked them all, spitefully knowing how much we both loved her but totally indifferent to the pain and damage she was causing the little girl merely to appease her own vindictiveness."
Allen also made reference to widespread speculation that his estranged biological son, Ronan, was in fact fathered by Frank Sinatra. That speculation was fanned by Farrow in a recent interview with Vanity Fair, in which she admitted Sinatra might have been Ronan's father.
"Even if he is not Frank's, the possibility she raises that he could be, indicates she was secretly intimate with him during our years," Allen wrote. "Not to mention all the money I paid for child support. Was I supporting Frank's son? Again, I want to call attention to the integrity and honesty of a person who conducts her life like that."
Allen's essay will be printed in the newspaper's Sunday edition, and is, he insisted, his "final word on this entire matter".
On Friday night, in a statement responding to Allen's op-ed, Dylan Farrow wrote, "Once again, Woody Allen is attacking me and my family in an effort to discredit and silence me — but nothing he says or writes can change the truth. For 20 years, I have never wavered in describing what he did to me. I will carry the memories of surviving these experiences for the rest of my life."
Register for free to continue reading
Registration is a free and easy way to support our truly independent journalism
By registering, you will also enjoy limited access to Premium articles, exclusive newsletters, commenting, and virtual events with our leading journalists
Already have an account? sign in