BackSteet Boys' Nick Carter arrested after 'punching a bouncer while drunk'
The 35-year-old has appeared before a judge in Florida
Andrew Buncombe
New York
Thursday 14 January 2016 20:54 Comments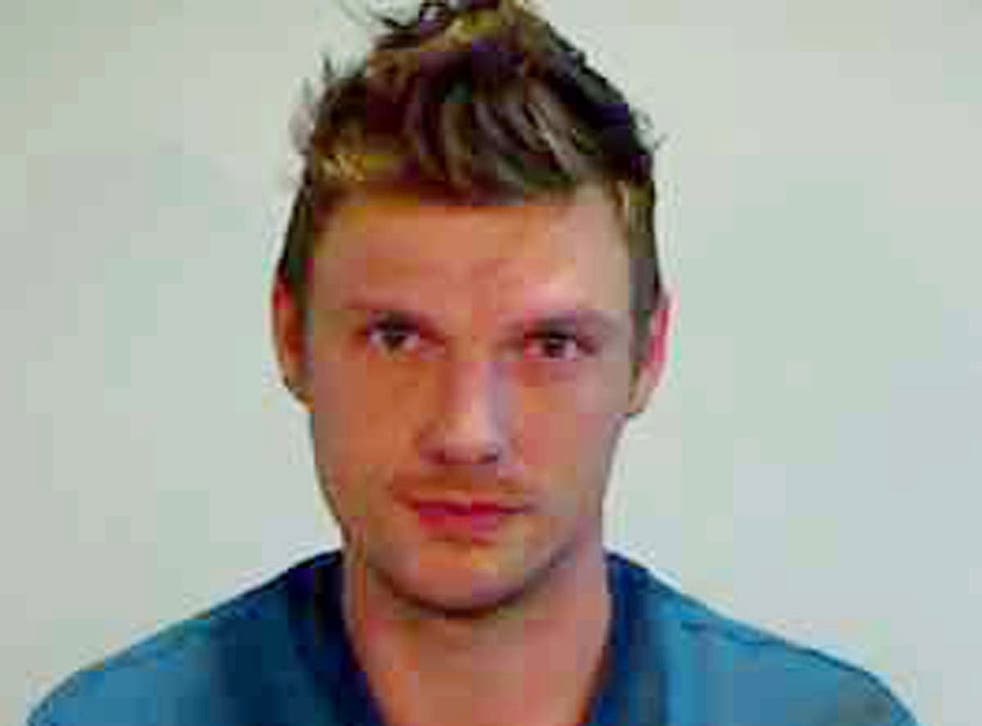 Nick Carter, a singer with the Backstreet Boys, has appeared before a judge after he was arrested and jailed following a fight outside a bar in Florida.
The 35-year-old was charged with punching a bouncer at a bar in Key West on Wednesday. Reports said the altercation began when bar staff a the Hog's Breath Saloon refused to serve alcohol to him and a companion. They then asked him to leave because he appeared to be "heavily intoxicated", according to a report filed by police.
Police claim that Mr Carter punched one of the bouncers and his friend, Michael Papayans of California head-butted the bar manager. Mr Papayans, 27, was also was charged with battery.
Nick Carter in bond court after being arrested for battery in Key West. Don't care what you did... #AsLongAsULoveMe pic.twitter.com/xxLASYBFMs
Police said a video of the altercation, plus physical evidence and witness statements, confirmed that Mr Carter carried out the assault.
Part of the video, obtained by the TMZ website appeared to show Mr Carter on the floor, and talking to police officers.
The pop singer, whose rose to fame as a teenager in the mid-1990s as a member of the Florida-based boy band, or his friend can be heard telling the officers: "They tackled me like they were f**king Navy SEALs or something."
Mr Carter made a first appearance on Thursday afternoon.
Register for free to continue reading
Registration is a free and easy way to support our truly independent journalism
By registering, you will also enjoy limited access to Premium articles, exclusive newsletters, commenting, and virtual events with our leading journalists
Already have an account? sign in
Join our new commenting forum
Join thought-provoking conversations, follow other Independent readers and see their replies