Nick Robinson warns that following Russell Brand's election boycott could lead to extremism
The said he had a 'beef' with the comedian and activist, who urged people to shun the ballot box at the May election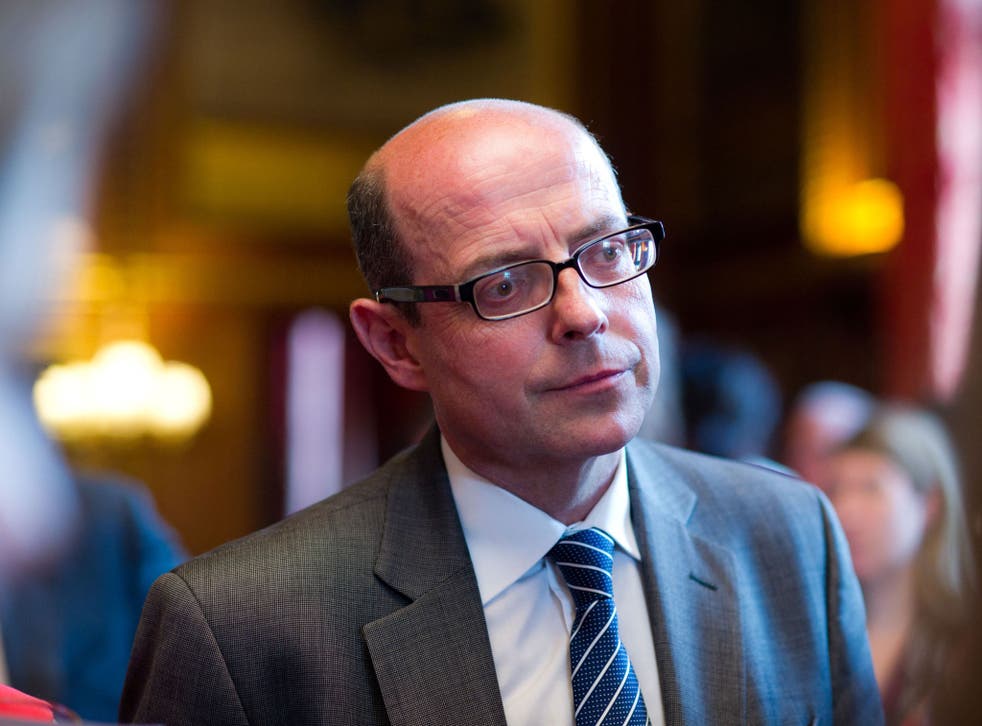 Russell Brand's exhortation to young people not to vote could open the door to extremist parties, Nick Robinson, the BBC political editor, has warned.
Robinson said he had a "beef" with the comedian and activist, who urged people to shun the ballot box at the May election.
Writing in the Radio Times, Robinson argued: "Yes it does make a difference whether you vote or not and who you vote for. Are you listening, Russell Brand, and admirers of the man with the most manicured chest in Britain?"
Robinson admitted that Brand's campaigning about the links between corporate greed and poverty have "energised, excited and enthused people about some of the great issues of our time."
But he could not accept Brand's proclamation that he would "never vote and I don't think you should, either".
"What's more, if Auntie (Beeb) ever asked me to be I'd refuse or quit the job. My German Jewish grandparents were forced to flee the Nazis and then, later, the Communists who took over China, the place they'd sought refuge. In this election year I am an unapologetic believer in elections."
Rejecting a popular perception that politicians are "all the same" and "in it for themselves," Robinson argued: "What will make this year's battle so gripping is the rise of those we used to label 'Others' on our election night graphics."
The rise of Ukip and strong poll ratings for the SNP in Scotland promised "a battle between people with very different visions of the future of the country. Indeed, with very different visions of whether we should stay a United Kingdom and member of the European Union.
"They will argue because they care about your future and not just their own. Who you choose to vote for, or choose to reject, will make a real difference."
Russell Brand's Most Controversial Quips

Show all 19
Robinson will present a new Radio 4 series in which he grapples with Brand's assertion that the power of global corporations has drained all power from our elected politicians. Robinson will speak to campaigners, protesters, voters and politicians including Tony Blair, Nigel Farage and William Hague in the series.
"I asked Russell Brand to do an interview, but as he posed for a few selfies I was told he was 'too busy'. Pity, really, but then that's why I'm telling you…," Robinson wrote.
Brand, author of the best-selling book Revolution, has argued that he does not vote out of apathy but since the UK's political system has created a "disenfranchised, disillusioned underclass" that it fails to serve.
Politicians were only interested in "serving the needs of corporations", he said in a recent interview, during which he called for an administrative system based on the "massive redistribution of wealth" to replace the status quo.
Register for free to continue reading
Registration is a free and easy way to support our truly independent journalism
By registering, you will also enjoy limited access to Premium articles, exclusive newsletters, commenting, and virtual events with our leading journalists
Already have an account? sign in
Register for free to continue reading
Registration is a free and easy way to support our truly independent journalism
By registering, you will also enjoy limited access to Premium articles, exclusive newsletters, commenting, and virtual events with our leading journalists
Already have an account? sign in
Join our new commenting forum
Join thought-provoking conversations, follow other Independent readers and see their replies