Nicki Minaj criticises media outlets for not showing pictures of her smiling when reporting Farrah Abraham row
Minaj posted a series of photos of her smiling to demonstrate that she can
Olivia Blair
Tuesday 12 January 2016 18:10 Comments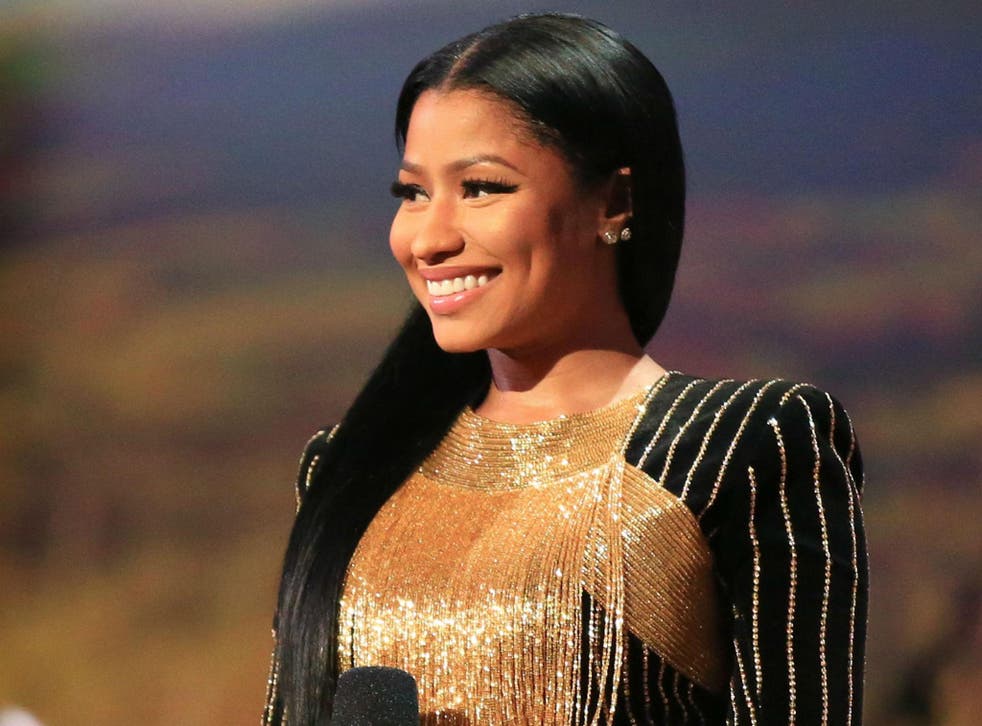 Nicki Minaj has criticised the media for allegedly using angry-looking photographs of her alongside "smiling" photos of Farrah Abraham to report on a Twitter spat that took place over the weekend.
The rapper accused the media of "always [managing] to find a smiling photo of the 'other' team", suggesting they continually portray her as aggressive or angry.
Apparently calling out the gossip website Just Jared and US radio station KIIS FM, the rapper asked if they'd run out of "smiling photos" in their archives.
The reported tweets from the social media accounts of both outlets now seem to have been deleted. However, Minaj's fans appeared to have captured them and post them on Tumblr.
Minaj responded by posting a number of photos of her looking happy and smiling in an attempt to prove their existence.
Just Jared later appeared to replace its earlier tweet with an updated one showing both Minaj and Abraham smiling.
Smiles aside, the rift which the outlets were reporting on began on Sunday night when Minaj was seemingly watching Abraham's reality series Teen Mom OG.
Writing on Twitter to her 20.4 million followers, Minaj said: "Farrah is a c*** to her mother." Abraham, 24, who begun her career by featuring in the MTV series 16 and Pregnant before going on to Teen Mom and the UK's Celebrity Big Brother in 2015, hit back saying her "videos look like porn" and told her to "stop [the] disgusting talk".
This is not the first time Minaj has highlighted the way she is portrayed in the media in comparison to other female public figures. In July, 2015 Minaj suggested that a race problem in the music industry was the reason her video for "Anaconda" wasn't nominated for video of the year at the MTV VMAs.
The 33-year-old proposed that if she was a different "kind" of artist and looked different to how she does, it would have been considered as "if your video celebrates women with very slim bodies, you will be nominated for vid of the year".
This continued to a public feud with Taylor Swift who believed Minaj's comments to be directed at her. Swift soon backtracked and apologised, with the two showing their solidarity by opening the VMAs with a duet in September.
Register for free to continue reading
Registration is a free and easy way to support our truly independent journalism
By registering, you will also enjoy limited access to Premium articles, exclusive newsletters, commenting, and virtual events with our leading journalists
Already have an account? sign in
Join our new commenting forum
Join thought-provoking conversations, follow other Independent readers and see their replies