Noel Edmonds defends controversial cancer tweet and claims his prostate cancer was caused by stress
The television presenter was criticised on Monday for tweeting a cancer patient: 'Is it possible your ill health is caused by your negative attitude?'
Olivia Blair
Wednesday 08 June 2016 16:45 Comments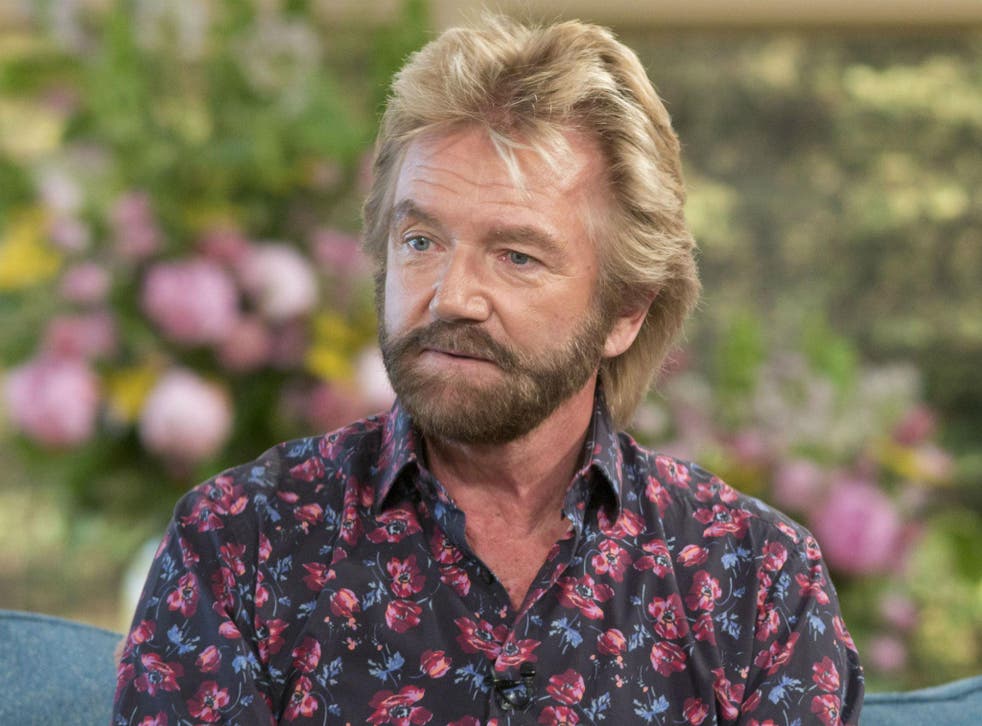 Noel Edmonds has defended his controversial comments where he suggested a cancer patient's illness could have been caused by his negative attitude.
On Tuesday, the Deal or No Deal host shared a photograph of a Swiss-made EMPpad and claimed the device "tackles cancer" and also relieves pain and aids depression. When a cancer patient replied criticising the device, Edmonds responded by saying: "Scientific fact - disease is caused by negative energy. Is it possible your ill health is caused by your negative attitude?"
Edmonds was widely condemned on social media for the tweet and the company behind the device, EMPpad, distanced itself from the comments saying they do not agree with his tweet "in any way, shape or form" and stated that the company "does not make the claim that PEMF therapy can prevent cancer".
Appearing on This Morning on Wednesday, host Philip Schofield asked Edmonds about the "insensitive" tweet.
Edmonds stood by his tweet claiming: "Well as somebody who also, until very recently, had cancer I would ask that question, all I asked was a question." He also denied he's ever said "negative thinking causes cancer".
Discussing his own illness with prostate cancer which he was diagnosed with in 2013, Edmonds said he believed his cancer was caused by stress which is negative energy.
"I was, I thought, very very healthy. I know why I got my cancer because I had gone through a very stressful, very negative period in my life […] the definition of stress is negative energy […] I'm absolutely certain that it didn't just decide to manifest itself, there was a cause."
Edmonds said he wanted to encourage viewers to get more information. He also defended his use of the £2,315 EMPpad device, saying: "All I'm saying is by using pulsed electromagnetism and a series of other things, I am now free of prostate cancer."
People news in pictures

Show all 18
In response to Edmond's claims, Adrienne Bettely, the interim head of health and social care at Macmillan Cancer support said: "There are many treatments available for prostate cancer such as chemotherapy, radiotherapy and surgery, which have proven to be effective. Alternative treatments, like the EMP Pad are used instead of conventional treatment but there's currently not enough evidence to suggest that these can cure cancer or slow its growth.
"It's really important that people with cancer are able to have conversations with trusted healthcare professionals before making a decision about the type of treatment so that they can make an informed decision and discuss any potential side effects.
"If anyone is confused or worried about comments made today, or would particularly like more information about treatment for prostate cancer we'd urge them to consult a trusted professional or get in touch with Macmillan."
Register for free to continue reading
Registration is a free and easy way to support our truly independent journalism
By registering, you will also enjoy limited access to Premium articles, exclusive newsletters, commenting, and virtual events with our leading journalists
Already have an account? sign in
Join our new commenting forum
Join thought-provoking conversations, follow other Independent readers and see their replies