North Korea defector reveals stark reality of life inside one of the world's most feared dictatorships
From being tortured in one of the country's most harrowing detention camps to fleeing to Manchester, Park's journey shines light on secretive regime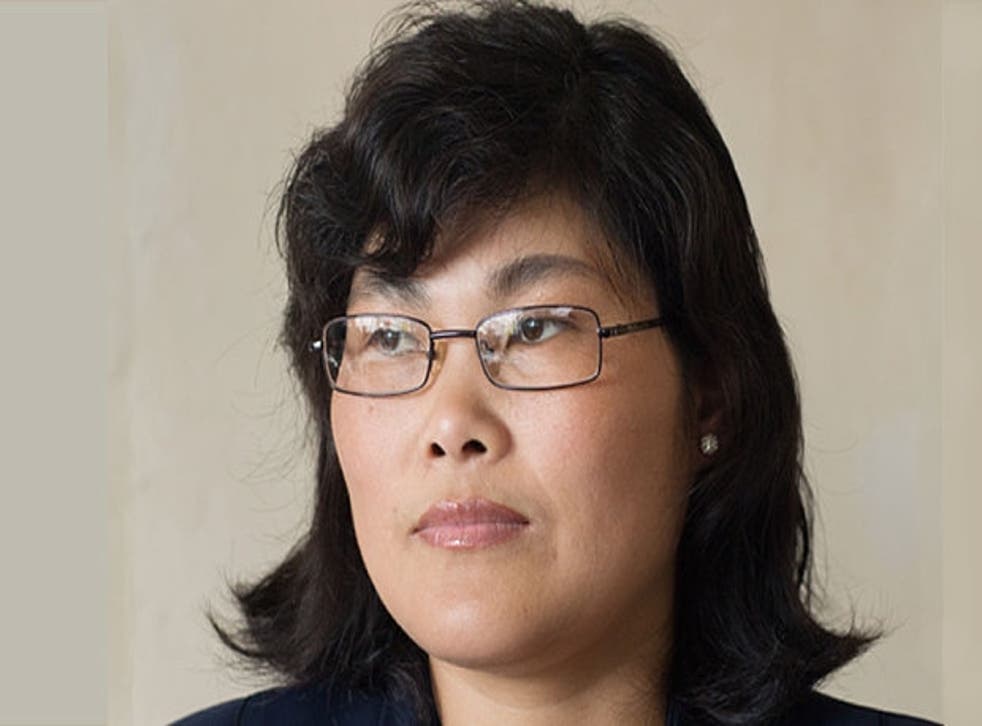 As North Korea embarks on its first party congress in 36 years, 'supreme leader' Kim Jong-Un is set to announce a number of economic reforms and tighten his iron-clad grip on power.
It is likely to be accompanied by mass choreographed fist-pumping rallies and spectacles. Although, this being North Korea, nobody is entirely sure what to expect.
While the congress might be the biggest political highlight of the fresh-faced dictator's career so far, it is a very different day for the North Koreans stiffly marching in unison as Mr Kim looks on.
North Korea is unlike anywhere else on Earth. Located in East Asia in the northern part of the Korean Peninsula, it is the most secretive and isolated regime in the world. According to the UN, the overwhelming majority of its 25 million citizens endure starvation and live with the threat of the Gulag, forced labour camps and public execution.
While it can be easy to laugh at the country's state-sanctioned haircuts and dismiss Mr Kim a comedy figure, it remains one of the most feared dictatorships in the world.
Everyday life in North Korea - in pictures

Show all 10
Jihyun Park has firsthand experience of the "hermit kingdom". Born in North Korea, she lived through the famine of the late 1990s.
"Three and a half million North Koreans died of famine in this period. It is no exaggeration to say that this was a massacre," she tells The Independent.
"I lived only worrying about what I would eat that day, and then the next day. My family died from starvation. My uncle lived alone in a rural area and because of food shortage and problems with food distribution he starved."
Unable to afford a coffin, Ms Jihyun says her family wrapped his corpse with rice straws and carried him on an ox cart to be buried. According to Ms Jihyun, stories such as these are common in North Korea.
Indoctrination
Education in the totalitarian state was wholeheartedly centred around and devoted towards Mr Kim. "You learn maths, science, biography, music, art and more but the most important subject is the life story of the Kim family," she explains.
"The words of the Kims - both father and son – are on the walls of the classroom and we have to memorise them. Such mantras are repeated by every teacher, every hour".
This indoctrination transcends the classroom. Jihyun says that in the 1990s, a poem written about former leader Kim Il Sung was ordered to be hung on the walls of every single home.
"Everyone, man, woman and child, had to learn the poem by heart," she recalls. "Such ridiculous things happen in North Korea. There are children who learn about the dictatorship before they learn the value of their family, or before they remember their mother or father's names.
"People of all ages are dying, but they are expected to learn the leader's New Year's speech, study the annual work plans and focus on learning Kim Jung Il's writings."
Ms Jihyun's cultural life was also massively restricted.
"There are no independent newspapers, Radio or TV in North Korea," she said.
"We never listened to Western music. Before the Soviet Union collapsed we watched Chinese movies once or twice a week but after that it was gone".
A long departure
It was during the famine of the 1990s that Ms Jihyun eventually decided to try and flee the country. Her brother had been caught illegally dealing in gold and government officials were after him.
"My father was shocked and secretly told me to leave with my brother," she recalls. "Leaving my father lying on the cold room, I left for a journey that would never bring me home."
At the age of 30, Ms Jihyun and her brother escaped to China from her hometown Chongjin by the border to China. Although she had been promised a well-paid job once there, she was instead brought to a trafficking establishment.
"My brother was captured and repatriated a year later, and I still do not know if he survives," she explains. "Between 1998-2004, I spent six years in northeast China as a slave to a Chinese man. I gave birth to a son".
Detention camp
But everything suddenly changed when she was arrested and repatriated back to North Korea and her son remained in China. There she spent a year in one of the country's most harrowing detention camps.
"Although I fled the North due to economic reasons, my crime was considered political betrayal," she said.
"I was imprisoned, tortured, and re-educated for six months, after which I could no longer work because of severe malnutrition, and an injury in my leg was so bad that I was released on sick bail to have it amputated."
After a year she escaped yet again to China and there she took her son from the father's family. She then travelled to Mongolia, and against all odds, arrived in Manchester with her son in 2008. On the way she met her husband, a fellow North Korean defector, in China.
In pictures: Kim Jong Un goes on a Christmas tour

Show all 15
Resettling in Manchester
She now lives in Manchester with her husband and their three children. Jihyun has no contact with her family back in North Korea.
This is a combination of cost (it can cost up to £1,000 to talk for just a few minutes) and to keep her family safe. It is prohibited for North Koreans to speak to anyone in the outside the country.
Join our new commenting forum
Join thought-provoking conversations, follow other Independent readers and see their replies