Nudes, scandals and lies: How to contain a controversy, according to an A-list damage control expert
They may be rich and famous but they're human too, as the man who steps in during a crisis knows all too well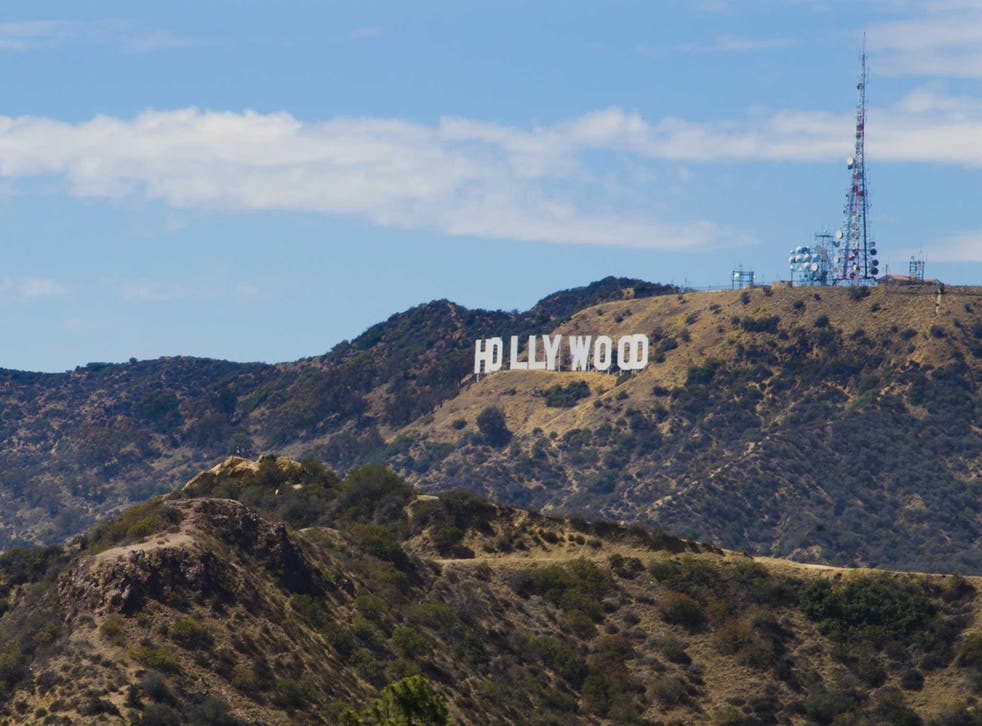 The power and influence wielded by the rich and famous is often largely thanks to their carefully constructed personal brands. But this can all be thrown into jeopardy by one mistake or unplanned event.
Catastrophe can strike when old tweets are unearthed, an affair is uncovered, some 'mistruths' are exposed, or, in the worst-case scenario, intimate pictures are published without their consent.
The steps the person affected takes next can be the difference between a minor, controlled blip and a career-ending nightmare. This is where a damage control expert like Eric Schiffer steps in.
Mr Schiffer, a celebrity reputation consultant and CEO of ReputationManagementConsultants.com, spoke to the Independent about the sticky situations some of the world's most famous faces find themselves in and what his company does to minimise the damage.
He represents members of Hollywood's A-list, politicians and billionaires and has 500 active clients on his books. Mr Schiffer says he was hired by several of the women targeted in the iCloud hack, which saw intimate photos of 100 celebrities shared on the forum 4Chan.
Female celebrities affected by 'The Fappening' hack

Show all 5
What can a damage control company do after nude photos of famous men or women are leaked?
"We've handled one starlet who was had many different pictures that were hacked and released all over the web," he said. "This is a household name and we worked on both the clean-up, the tracking of the individual and the spontaneous combustion of those pictures. We nuked them off the web."
While the concept of removing virtually all trace of an image from the internet may seem unlikely, he says this is "absolutely" possible.
Containing this specific incident was difficult but completed within two weeks, according to Mr Schiffer.
"It could have been horrific, it would have been catastrophic for the star. I think it would have been a powder cake because of the nature of the images against her image and we annihilated them."
What to do when a scandal or controversy has come to light
"We help with press and interviews too. My philosophy is authenticity, being genuine and accountability first. The human side of managing crisis situations is key: everyone makes mistakes, no-one is perfect. Most people accept that if you can have humility and take some responsibility and own up - it doesn't have to be extinction level situation."
"Extinction level" controversies that have had career-ending consequences are something he says he has seen with clients being managed by other agencies.
"I've seen clients who have lit their hair on fire at breakfast, absolutely. We've witnessed the negative ramifications. Some will want to create this fuselage against the press which is not the way to go; you need to have a certain level of accountability. Those that don't I think and/or want to attack the press, I think it becomes a Doomsday event for them."
How to contain a scandal
Mr Schiffer says the super-rich are often the clients who come forward with requests for help after being caught in a "compromising" situation.
"We've had billionaires in particular who have been in extremely comprising situations: not clothed, with stars that we read about and we were able to effectively manage that without it being a nightmare for those individuals, and without it vaporising their reputation."
But the myriad situations requiring his damage control services are varied.
"They typically will lie about relationships, things that might expose them to violating the law, and they'll lie about past events that could be embarrassing or shameful."
How to apologise
"Before social media, it was typically a press conference and a statement and now you can go direct to Instagram. Look at Ryan Lochte, who went straight to Instagram through his advisor - he has a great advisor who I have respect for. That should stop the bleeding for him."
How to cause a scandal - on purpose
He says that in some cases, those in danger of dropping to B or C-list will actually leak their own nudes to secure their place as A-list in what he calls "orchestrated bombshells".
"I hear about it constantly and I can confirm that it happens."
Register for free to continue reading
Registration is a free and easy way to support our truly independent journalism
By registering, you will also enjoy limited access to Premium articles, exclusive newsletters, commenting, and virtual events with our leading journalists
Already have an account? sign in
Register for free to continue reading
Registration is a free and easy way to support our truly independent journalism
By registering, you will also enjoy limited access to Premium articles, exclusive newsletters, commenting, and virtual events with our leading journalists
Already have an account? sign in
Join our new commenting forum
Join thought-provoking conversations, follow other Independent readers and see their replies