Barack Obama on Bill Cosby scandal: 'This country should have no tolerance for rape'
The president made the remarks during a White House press conference on the Iran deal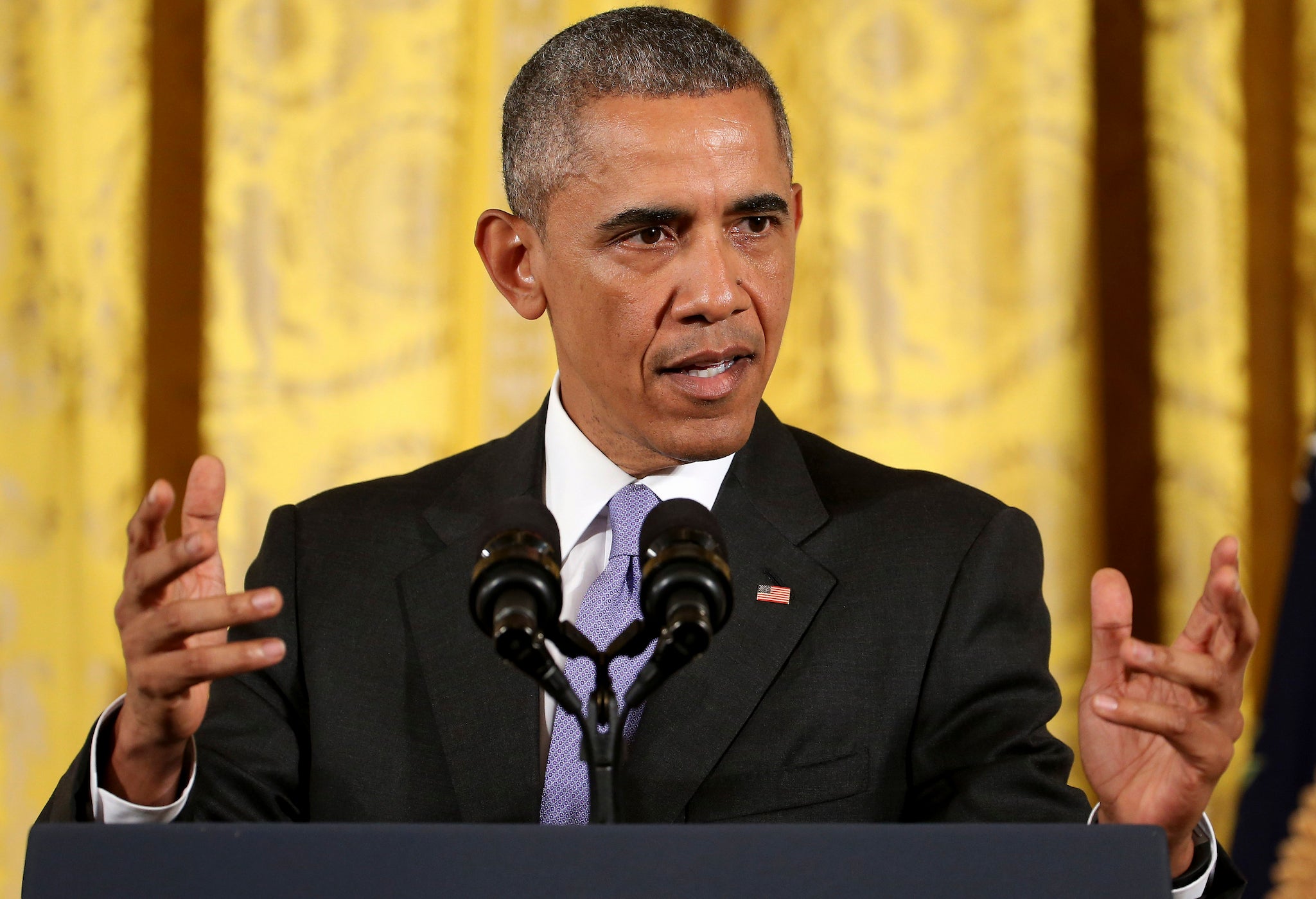 President Barack Obama said on Wednesday that there is no precedent to revoke Bill Cosby's Medal of Freedom.
Mr Obama gave the response during a White House press briefing on the landmark Iran deal — using the reporter's question to speak out against rape.
"If you give a woman or a man for that matter without his or her knowledge a drug and then have sex with that person without consent — that's rape.
"And I think this country, any civilized country, should have no tolerance for rape."
The former Cosby Show star was given the Medal of Freedom in 2002, the nation's highest civilian honour. Mr Cosby appears to admit to obtaining quaaludes with the intent on drugging at least one woman in a newly released deposition from 2005.
Mr Cosby has denied more than 40 claims from women over the years and he has not been charged with any wrongdoing.
Join our commenting forum
Join thought-provoking conversations, follow other Independent readers and see their replies