Opera star Tamar Iveri blames husband for Facebook post describing gay people as 'sewage'
Georgian soprano said her 'very religious' husband wrote the comments which appeared to support homophobic violence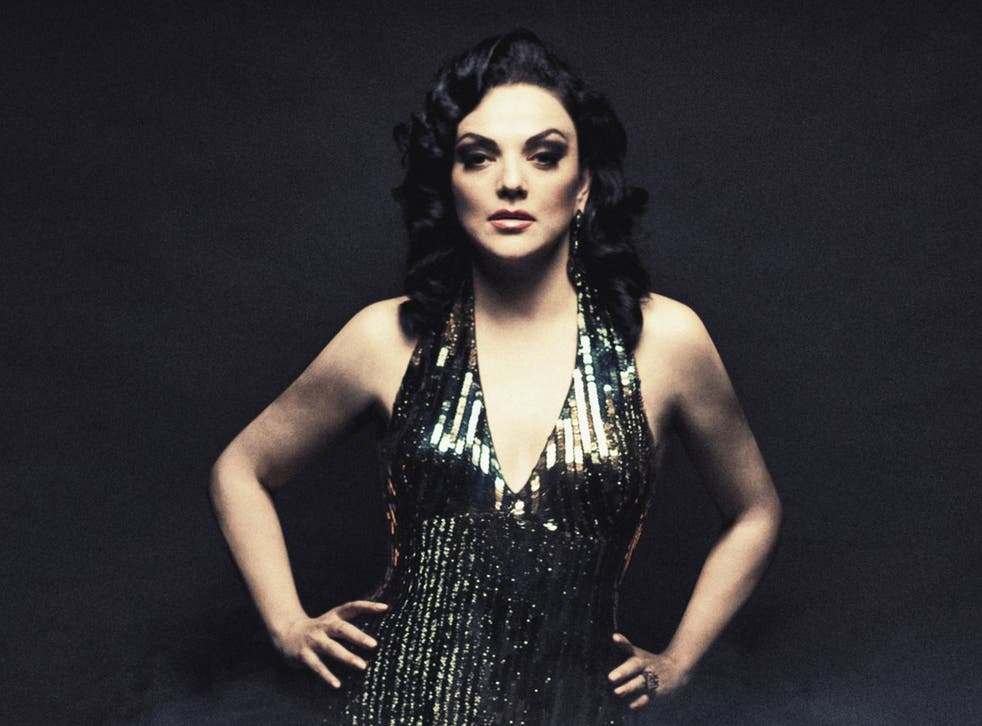 A Georgian opera star who faced anger over a Facebook post comparing gay people to "sewage" has claimed that it was her husband who wrote the comments on her account.
Tamar Iveri, a soprano who is due to star in Opera Australia's upcoming production of Verdi's Otello, became the subject of widespread shock and anger after the Australian media unearthed reports of the post from last year.
The Facebook status, framed as a letter to the Georgian president, came after Orthodox Christian groups violently assaulted members of a gay pride march in the capital Tbilisi.
The post, apparently from Iveri, reportedly read: "I was quite proud of the fact how Georgian society spat at the parade… Often, in certain cases, it is necessary to break jaws in order to be appreciated as a nation in the future, and to be taken into account seriously.
"Please, stop vigorous attempts to bring West's 'faecal masses' [or sewage] in the mentality of the people by means of propaganda."
The post was quickly taken down, but not before it had sparked a backlash that was ultimately reported by Georgian media.
And after the controversy re-emerged this weekend, Iveri issued a statement saying she was "shocked and saddened to be called homophobic" – and that it wasn't her fault.
The singer said she had been writing about the recent protests when her "very religious" husband with "a tough attitude towards gay people" found the text, changed it and posted it under her name.
Iveri said she had been against the gay pride parade taking place because its path took it by an Orthodox Church at the same time as a commemoration for Georgian soldiers killed in Afghanistan.
"For that reason and because Georgia is a country where 90 per cent of the population are deeply religious, conservative Orthodox Christians I wanted to express my sincere doubts that a parade made sense under these circumstances... I was worried that this would provoke people and lead to violence."
A further post has since appeared on Iveri's Facebook page purporting to be from her husband, in which he describes the parade as "a provocation" and defends those who "may not agree with the idea of gay people's demonstration on the streets". He nonetheless insists that his wife "knows that homophobia is unacceptable and alien to me".
The Georgian LGBT organisation Identoba, to whom Iveri apologised when the incident first flared up a year ago, has now claimed that she never made any mention of her husband's involvement in the affair.
It said it had written to the star to express its disappointment that she has "changed her story".
Opera Australia has now come under pressure to drop Iveri from its production, which The Australian reported was due to open on 5 July.
A spokesperson for the company told the newspaper: "Opera Australia has become aware in the past 24 hours, of the media and social media coverage of comments reported to have been made by soprano Tamar Iveri … Tamar Iveri has sought to clarify her views on this important issue, and has issued an apology and explanation on her own Facebook page."
It added that rehearsals and performances were "continuing as planned".
Register for free to continue reading
Registration is a free and easy way to support our truly independent journalism
By registering, you will also enjoy limited access to Premium articles, exclusive newsletters, commenting, and virtual events with our leading journalists
Already have an account? sign in
Register for free to continue reading
Registration is a free and easy way to support our truly independent journalism
By registering, you will also enjoy limited access to Premium articles, exclusive newsletters, commenting, and virtual events with our leading journalists
Already have an account? sign in
Join our new commenting forum
Join thought-provoking conversations, follow other Independent readers and see their replies