Oprah Winfrey on Eric Garner and Ferguson: 'Everything is always happening exactly as it should and on time'
The chat show host painted far broader strokes on the widespread racial injustices that have coloured the US police forces for decades
Jenn Selby
Monday 15 December 2014 17:46 Comments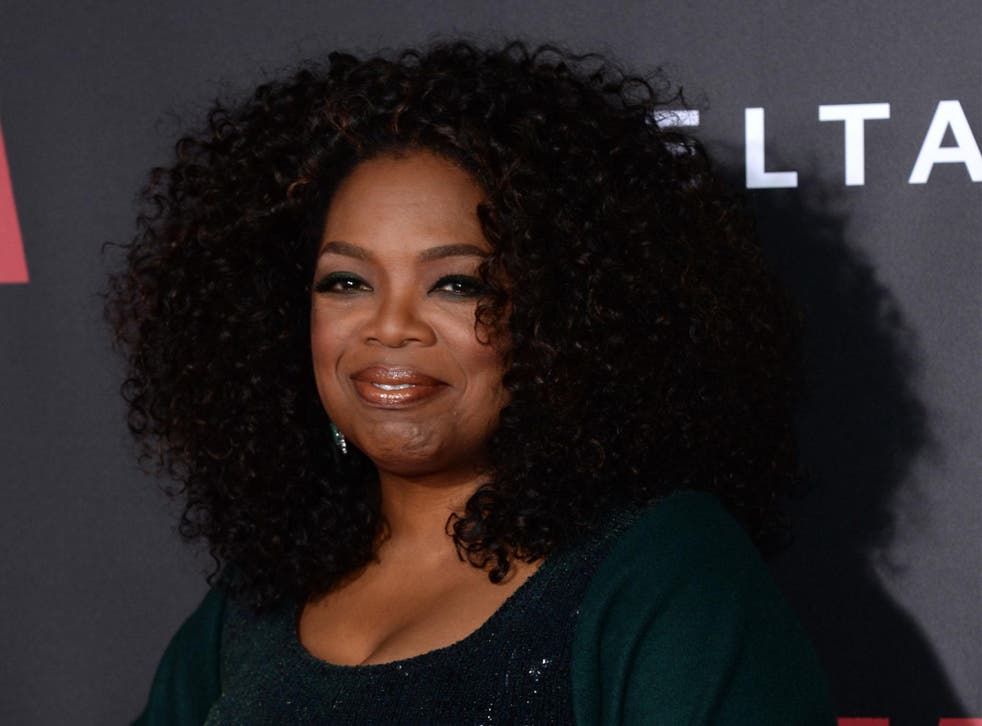 Like Chris Rock and Samuel L Jackson before her, Oprah Winfrey is angry about the Eric Garner and Ferguson indictments. But perhaps not in the way you might expect.
The chat show host painted far broader strokes on the widespread racial injustices that have coloured the US police forces for decades.
"Even if we didn't know about a Ferguson, or an Eric Garner or a Michael Brown… They were going on," she told TheGrio.com at the premiere of her new film Selma, a Martin Luther King Jr-inspired biopic, on Saturday.
"The fact that they may have now become newsworthy or made national or international news doesn't mean there haven't been nameless Michael Browns or Eric Garners before.
"My feeling is everything is always happening exactly as it should and on time. There's no coincidence that this is happening now, but because it's happening now, people are paying more attention."
The deaths of the unarmed black teenager Michael Brown, who was gunned down in St Louis by white officer Darren Wilson, and Eric Garner, who was choked to death on the streets of New York by white officer Daniel Pantaleo, should instead serve as a further wake-up call to the nation about the level of prejudice that still exists in the country.
In pictures: Millions March

Show all 11
"Life is always there to teach, enlighten, and open you up to the greater possibilities of what can be done," she continued. "If you're willing to be awake and see it. What's exciting to me is that people are awake. If it took Eric Garner and it took Michael Brown and other instances to do than, then… That's where we are in our evolvement as human beings."
Her comments come as Samuel L Jackson launched a new viral song campaign calling on household names to protest against the grand jury decision not to prosecute Daniel Pantaleo for the killing of Eric Garner.
The father of six had been selling illegal untaxed cigarettes when he was approached by the NYPD officers.
A video of the incident showed Garner shouting "I can't breathe" repeatedly as he was held to the ground.
Lyrics include:
"I can hear my neighbour crying, 'I can't breathe.'/
Now I'm in the struggle and I can't leave/
Calling out the violence of the racist police/
We ain't gonna stop until people are free/
We ain't gonna stop until people are free."
His campaign follows a mass protest of approximately 25,000 in the city on Saturday over fairer police treatment of suspects. Marches also took place in San Francisco and Washington D.C.
Register for free to continue reading
Registration is a free and easy way to support our truly independent journalism
By registering, you will also enjoy limited access to Premium articles, exclusive newsletters, commenting, and virtual events with our leading journalists
Already have an account? sign in
Join our new commenting forum
Join thought-provoking conversations, follow other Independent readers and see their replies