Oregon college shooting: Jeb Bush says 'stuff happens' when asked about gun control
Mr Bush spoke as police confirmed nine people were dead after a gunman opened fire at a community college in Oregon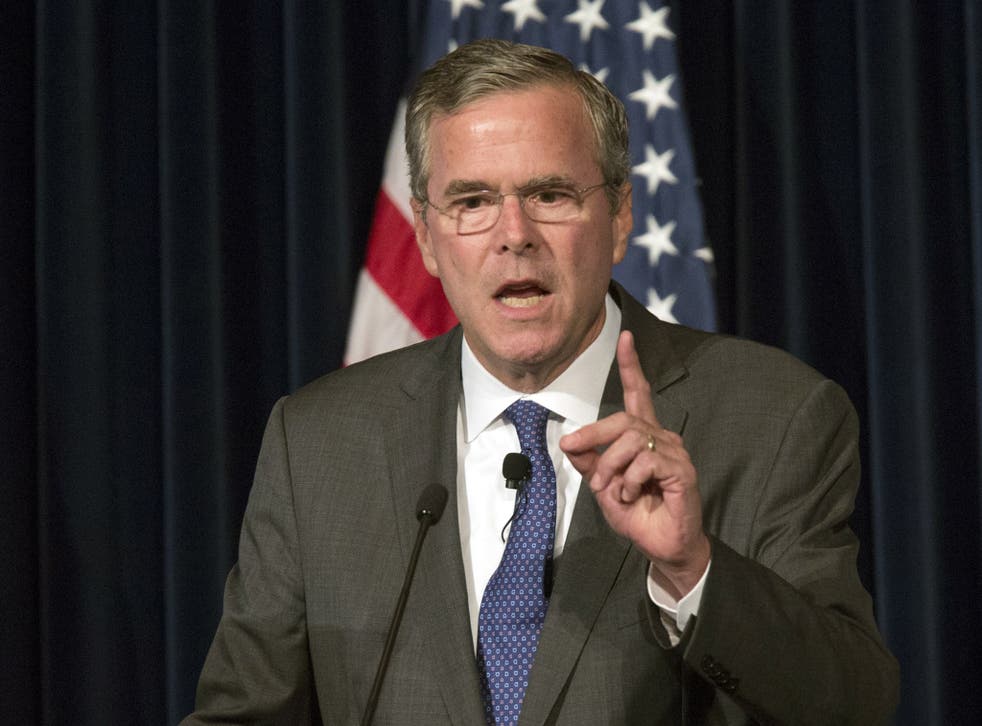 Former Florida governor and presidential candidate Jeb Bush found himself at the centre of scorn and bewilderment when he spoke against gun controls in the wake of the Oregon shooting and said "stuff happens"
While candidates from Hillary Clinton to Donald Trump looked to express their sympathies, Mr Bush delivered remarks that sounded at best off-hand.
According to the New Yorker's Ryan Lizza, Mr Bush was campaigning in South Carolina when he was asked about the incident at Roseberg where nine people were killed, and he delivered the comment.
Mr Lizza said he later asked Mr Bush later if he made a mistake. "No, it wasn't a mistake. I said exactly what I said. Why would you explain to me what I said wrong," he said. "Things happen all the time - things - is that better?"
Mr Bush did Bush did tweet about the shooting that killed nine people, and in which the police shot dead the suspected gunman. "Praying for Umpqua Community College, the victims, and families impacted by this senseless tragedy."
In the aftermath of the Roanoke TV shooting last month, Mr Bush similarly expressed his sympathies on social media. He did express skepticism as to whether the Dylann Roof shooting was a hate crime.
"I don't know what was on the mind or the heart of the man who committed these atrocious crimes," he said.
Asked, at a press conference on Friday afternoon, to respond to Mr Bush's comments, President Barack Obama said: "I don't think I need to respond to that one."
He added: "I think the American people should hear that and make their own judgements based on the fact every couple months we have a mass shooting. If they consider that's "stuff happening"."
Join our new commenting forum
Join thought-provoking conversations, follow other Independent readers and see their replies